Creating Registration Forms
You can create as many registration forms as you want and assign them to different user roles in WP User Frontend.
Creating Registration Form
Creating Registration forms are easy.
Go to the User Frontend Menu Then Registration Forms from the sidebar
You can create new forms just you would create posts in WordPress.
Give your form a name and click on Form Elements on the right sidebar.
The form elements will appear to the Form Editor tab with some options.
From settings you can –

Assign New User Roles
Can redirect to any custom page or same page with a successful message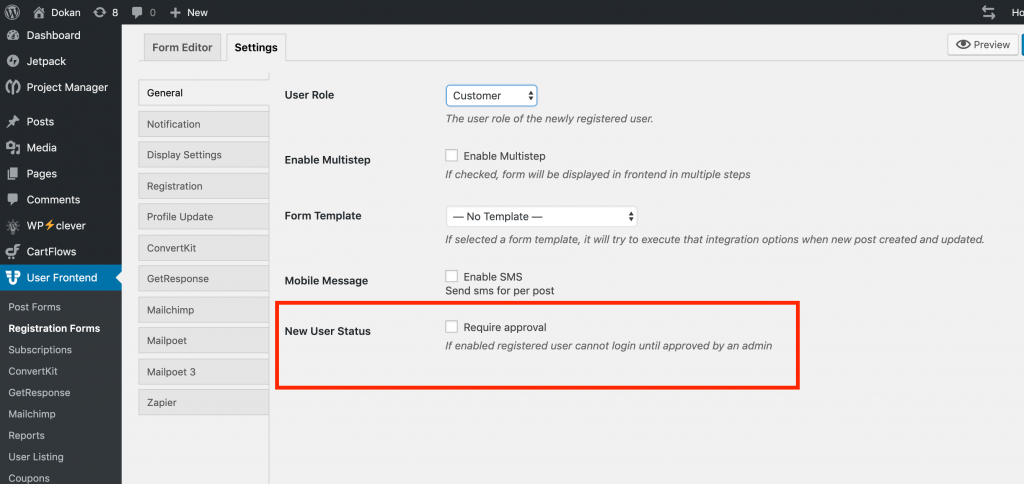 Showing Registration Form
By using short-code you can show your registration form into any page or post
You will get different short-codes for each registration forms separately.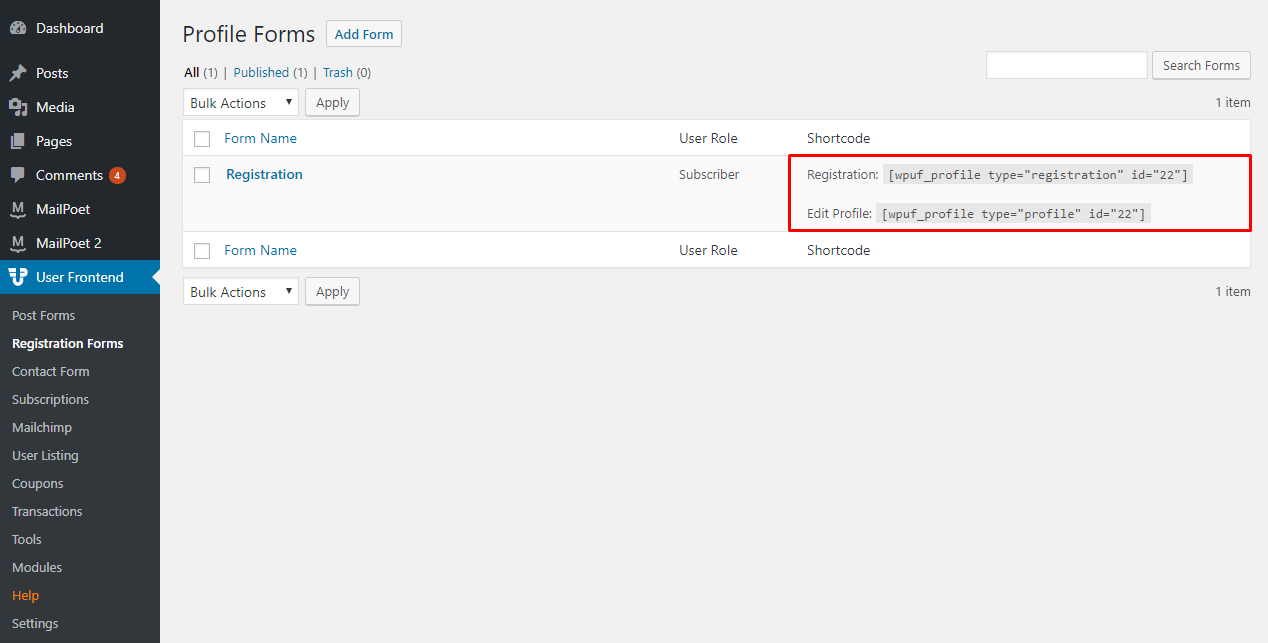 More than one Registration Forms in the same page?
Note: You can use user meta fields in the confirmation email.