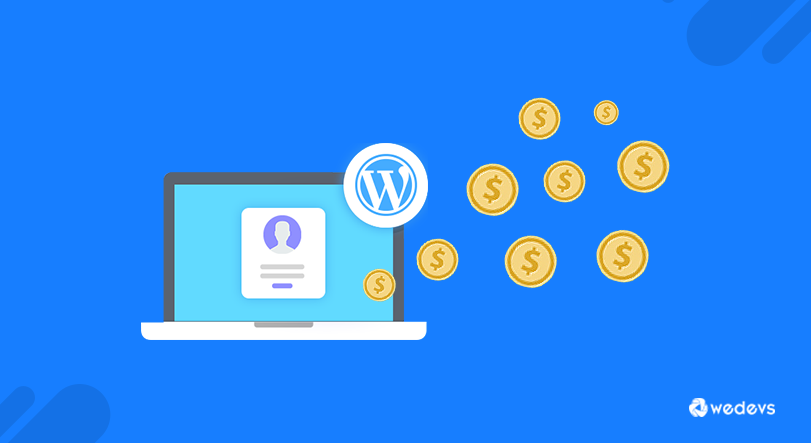 How to Earn from Each Post on WordPress
If you are using WordPress for your personal site, blog, news portal, listing site, or other online operations, there is a great scope of earning! You can charge registered or guest users for posting on your site. It does not take money out of your pocket or give you trouble setting it up. All of these conveniences are achieved through a plugin called WP User Frontend. This plugin is known to be one of the best in form creation and managing custom post types, plus it also works with WooCommerce!
What is WP User Frontend Plugin that I need to use?
WP User Frontend is a form builder plugin that can handle meta keys from any source and generate custom post types. It comes in both free and paid versions and performs wonderfully for all your frontend posting and form generation needs. But for charging guest users, you can stick to the free version without having any obstacles in the feature.
The plugin also comes with multiple powerful extensions that improve the capabilities of this plugin for more specific professional usage.
How Do I Charge the Users?
There are two ways you can get this done. You can either make this through a form where each submission will be payable per post or you can create a subscription package that will allow the guests to pay in advance. So your choices are-
Configuring for Pay Per Post Submissions
You need to go to the Settings sub-menu inside the WP User Frontend. You will be configuring the plugin's behavior to all submissions from here. Hit Save at the bottom of the page.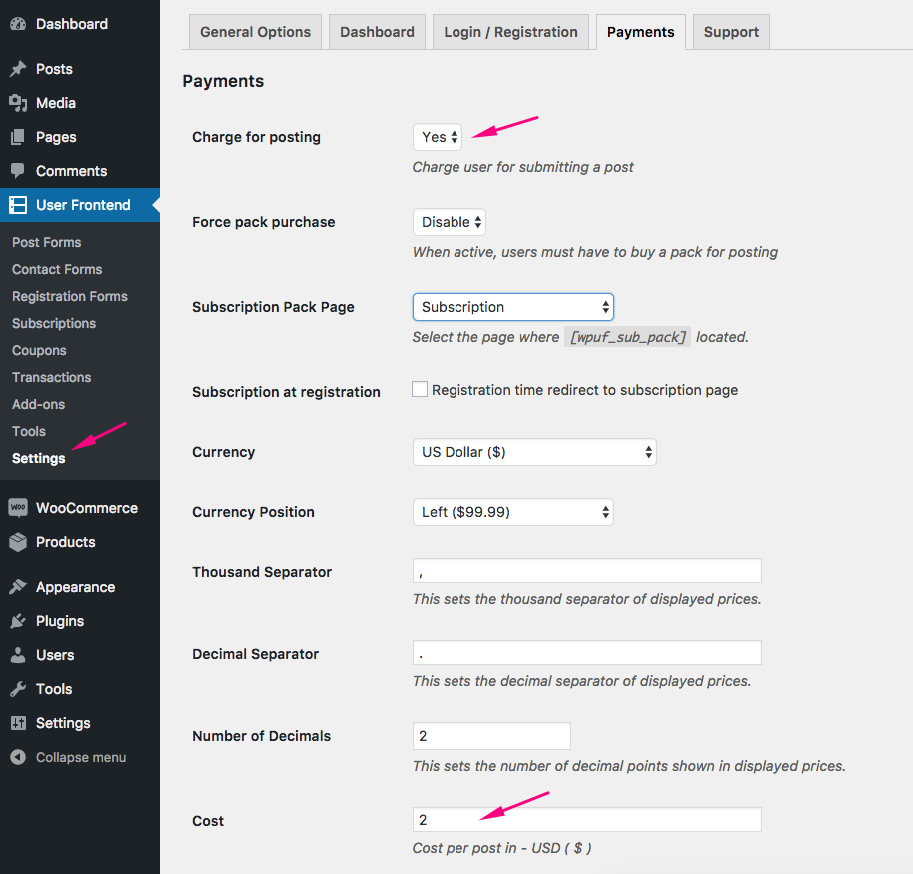 When you are enabling pay per post from this menu, all received posts from all forms will charge with the designated cost. To keep a form free of charge, you need to enable it in the form.
To create a form, go to the post forms or registration forms menu, click on add new, then choose from a template or create from scratch.



Now to disable the costing on submissions, you need to access the form settings page. After checking "Disable Subscription" hit save form to confirm it.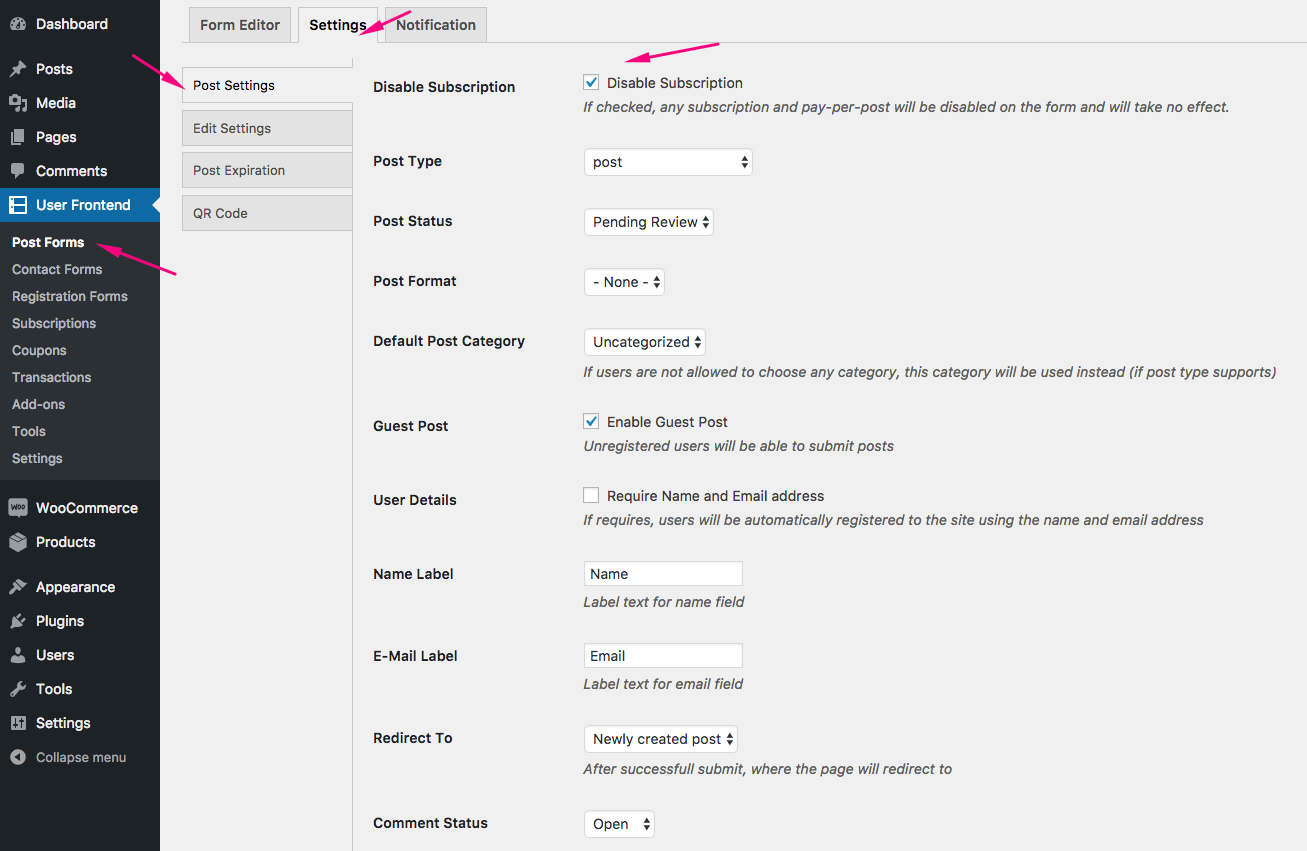 Configuring for Subscription Packs
This is really fun, you can create totally customized subscription packs where you can limit post numbers, post expiry times, and also charge in bulk. Everything you need to make a submission platform fly. I can vouch to you that this is the most elaborate and customizable subscription pack builder I have ever met. You can even limit fields, custom CSS, and even make the pack recurring.
So, go to WP User Frontend > Subscriptions and start building a pack with Add New. Then fill out the form as your needs.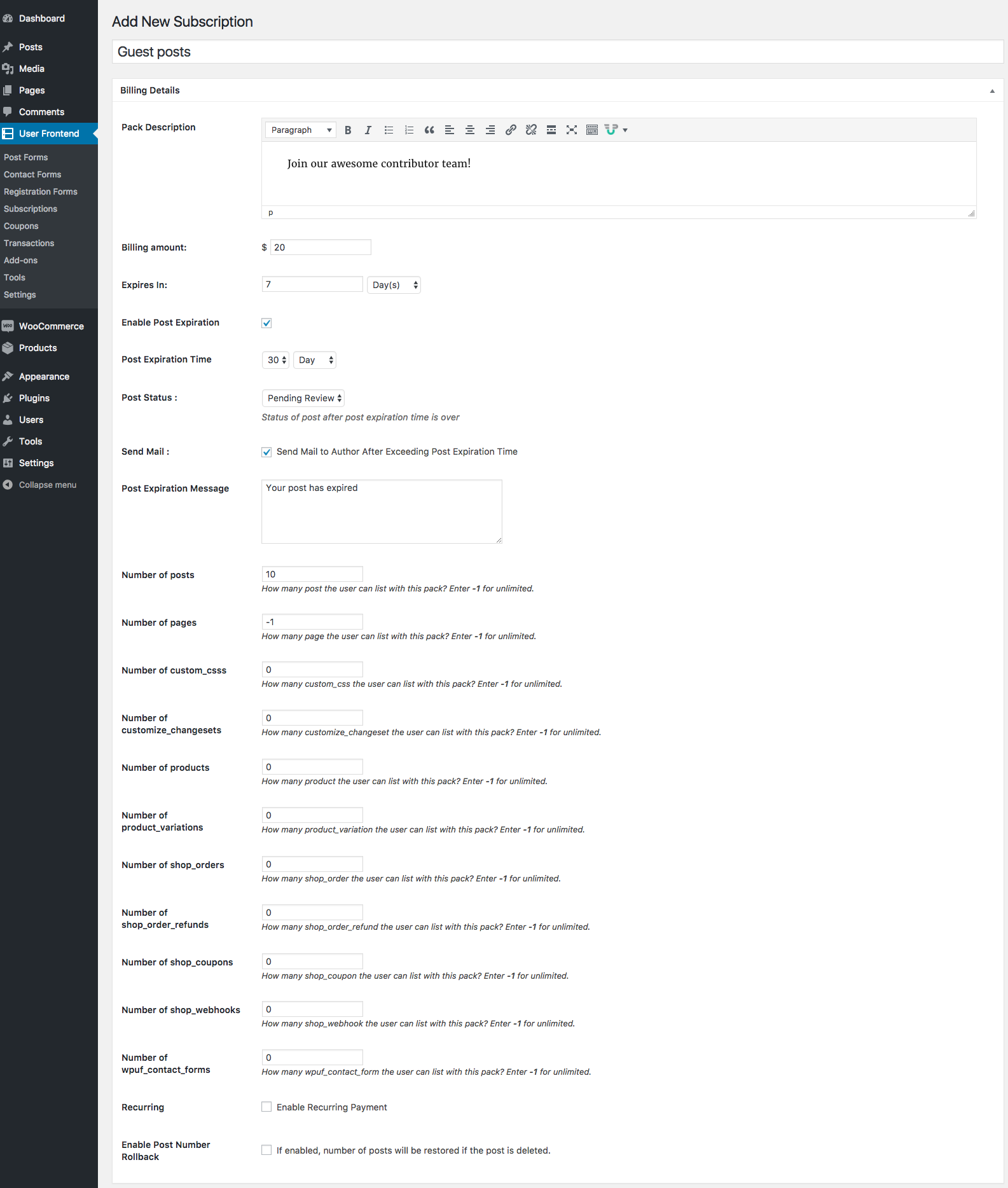 Further Help →
If you need further and detailed guidance about the features, use, and implementation of the plugin, head to the documentation site, YouTube channel where there are tons of videos and knock their support team.