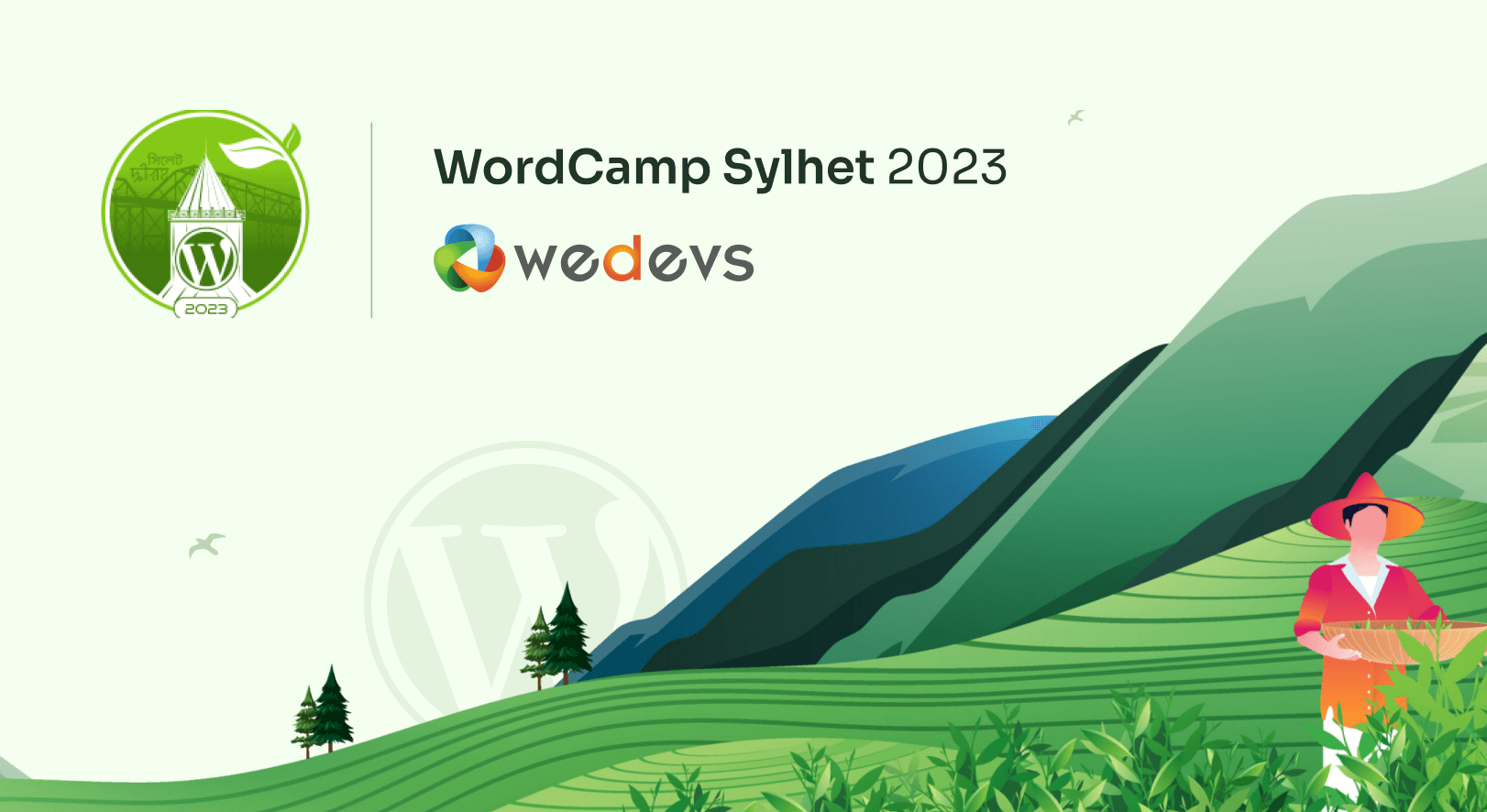 weDevs is Joining WordCamp Sylhet 2023 as the Proud Platinum Sponsor
It is finally time once again!
After the successful WordCamp Dhaka 2019, it is time for another big event for WordPress enthusiasts in Bangladesh. We are excited to announce that WordCamp Sylhet 2023 is going to take place on May 19-20, 2023!
And weDevs is sponsoring this historical event again like always. Not only that, many of our team members will play a key role in the event as speakers, organizers, and volunteers. As a guest, you will find exciting giveaways including t-shirts, backpacks, stickers, pens, keyrings, and what's not. And there are surprise gifts for quiz winners!
In this post, we are going to talk about the key aspects of WordCamp Sylhet 2023 and more. Let's just start.
First WordCamp Ever in Sylhet: A bit About WordCamps in Bangladesh
WordCamps are informal, locally-organized conferences spreading everything about WordPress. The first WordCamp was held in 2006 August in San Francisco. It was the brainchild of the Automattic Founder & CEO Matt Mullenweg.
Here is an overview of WordCamps worldwide-
In lieu of that, the first-ever WordCamp was held in Dhaka, Bangladesh on September 28th, 2019. And the hype was real. WordCamp Dhaka got its ticket sold under 5 minutes 3 months before the event! And the event was highly successful as well. read the below blog to know what happened in WCDhaka!
The plan was to hold more WordCamps in Bangladesh after WCDhaka. But the unfortunate events of Covid-19 didn't let that happen.
The Bangladeshi WordPress community has been eagerly waiting for a WordCamp and finally, their wait has come to an end.
So, after almost 4 years, we are getting another WordCamp in Bangladesh. This time it will be held in Sylhet. And this is the first WordCamp ever that is going to be happened in Sylhet.
WordCamp Sylhet 2023 will surely provide a great opportunity for the Bangladeshi WordPress community to come together, network, share knowledge and experiences, and learn from each other.
Where the Event Will Be Taking Place?
You can guess from the name that the event will be held in the city of Sylhet. It is a city with a rich history, cultural heritage, and natural beauty. It is a hub of economic activity, tourism, and creativity for Bangladesh. The city has a population of 500,000 people.
This historical event will be taking place at the prestigious Central Auditorium of Shahjalal University of Science and Technology, Sylhet. It is the 8th oldest university in Bangladesh covering 320 acres of green lands and tea gardens.
WordCamp Sylhet 2023 at a Glance: Events, Sessions, and more
WordCamp Sylhet already created hype in our local community. Within just 3 minutes, all tickets were sold out. Not only that, organizers allowed 200 extra tickets to handle the pressure!
WordCamp Sylhet is a 2-day long event. Let's break it down-
Day 1: Sessions, Swags
The program will start at approximately 9:00 am. There will be sessions, workshops, and special panel discussions. The attendees will get the opportunity to participate in different Quizzes and win exciting giveaways. Also, there will be amazing swags waiting to be distributed among all the participants.
Our very own Saif Hassan, Atikur Rahman Tonmoy and Sabirah Islam will be speaking at the event

Saif Hassan

Atikur Rahman Tonmoy

Sabirah Islam
Also, attendees will be able to meet the industry leaders, share their opinions, and learn about new products, releases.
Day 2: Contribution Day
Day 2 will be contribution day. This is a big chance to contribute to WordPress- the best community-based open-source platform and get your name on the prestigious contributor's list.
There are numerous ways to contribute to the WordPress community. Here are the top 5 fields you can contribute to:
Development: You can contribute to core code, plugins, and themes.
Design: You can contribute by creating templates that people can use on their WordPress sites.
Translation: You can help translate WordPress core software, plugins, and themes.
Support: You can help others with their WordPress-related problems by answering questions in forums, and participating in online chat rooms.
Documentation: Contributing to the documentation of WordPress allows users to learn how to use it more effectively.
After every WordPress core release, WordPress releases the name of the contributors. It helps the contributors get recognition and WordPress badges. However, many of us don't know how to contribute and what the procedures are. So Contributor's day is a big chance for them to get introduced and directly contribute to WordPress.
Visit weDevs Stall and Get Swagged!
You already know that weDevs is attending this event as the Platinum Sponsor. So, there are lots more to get. We are ready with a huge collection of swags including Stickers, Mugs, Wrist Bands, Keyrings, and pens for everyone. And it's just the beginning! We have also organized some games for you. You can play and win exciting gifts.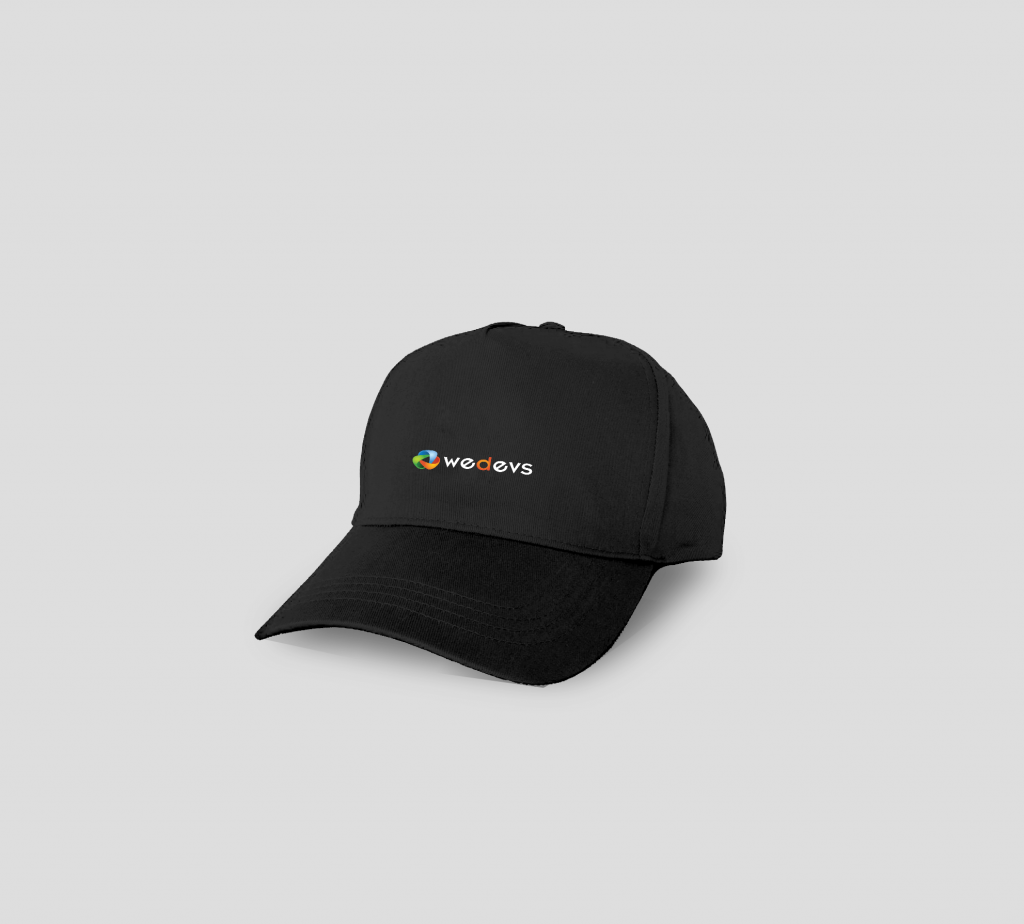 WordCamp Sylhet 2023 Post Program Update
The weather was gloomy and threatening to rain anytime. But that didn't stop the attendees including us from joining. We were told to get our passes from the gate and the event started at 8:30 am with the inauguration speech from the organizing committee head Shahjahan Jewel.
Then followed the exciting sessions. Our very own Atikur Rahman Tonmoy, Saif Hasan, and Sabirah Islam took sessions on some interesting topics.
Also, some of the industry leaders also took sessions. There were some interesting panel discussions on topics like "WordPress Contribution", "Ai in Design Industry", and "Building WordPress Product".
The sessions and panel discussions were quite interesting. Attendees asked questions and the speakers were very patient in giving detailed answers.
People Were Lining Up In front of the weDevs Stall
And just like all other WordCamps, people were gathering around every stall. They inquired about the products, made connections, and played games to win some amazing prizes and swags.
People were most interested in our weDevs stall. We had some amazing swags, t-shirts, and exciting prizes. We also conducted an interesting game. People had to throw a coin into a cup that was placed in the water tank.
The attendees liked the challenge and even after the game was over, some attendees came over just to try their luck.
We also had a quiz competition and there were some exciting gifts for the participants.
Here are some stats from the WordCamp Sylhet,
| | | | | |
| --- | --- | --- | --- | --- |
| Number of Attendees | Number of Speakers | Number of Sessions | Number of Volunteers | Number of Companies Participated |
| 1000+ | 25 | 15 | 31 | 33 |
Meet and Greet with Industry Leaders at the WordCamp
The main objective of WordCamps is to facilitate effective communication and collaboration among WordPress users, such as developers, marketers, and authors. This leads to increased productivity and a stronger WordPress ecosystem.
WordCamps provide a platform for experts to share their knowledge and exchange ideas, allowing for better understanding and interaction. The casual meet-ups, which typically last for one or two days, may include workshops and contributor days.
WordCamps also foster a sense of community among local and global members and provide production companies with a chance to promote themselves. In addition, experts can establish their personal brand by sharing their insights and experiences. These are the primary benefits of attending a WordCamp event.
Gather Industry Knowledge
As an attendee, you can know what's happening in the WordPress industry. Yes, you can get that news in social profiles, newsletters, and blogs. But sometimes having a face-to-face meeting can get you the real picture. You can have sessions from experts that will cover topics like WordPress development, accessibility, business, community, careers, design, marketing, content creation, writing, and many more.
Network With Others
WordPress community is spread all over the world and they come to attend WordCamps from different places. That gives the attendees plenty of chances to network. They can kick back, relax and chat. This two-day event is the perfect opportunity for developers, content marketers, and designers to gather, share knowledge, and work to make the WordPress community better.
Don't Miss this Big Chance and Come Say Hi to weDevs!
Here at weDevs, we give importance to and appreciate the WordCamps. We were also the platinum sponsor WCDhaka. And this time again we have become a proud platinum sponsor of WordCamp Sylhet.
Have a look at some of our WordCamps stories.
Team weDevs will be ready to greet all the attendees at our official stall. Our teammates are eager to meet all the familiar and new faces along with the cool swags and games.
We will be waiting for you.
Also, we can't forget the organizer team who are working passionately to give us a successful event that will be remembered in years to come.