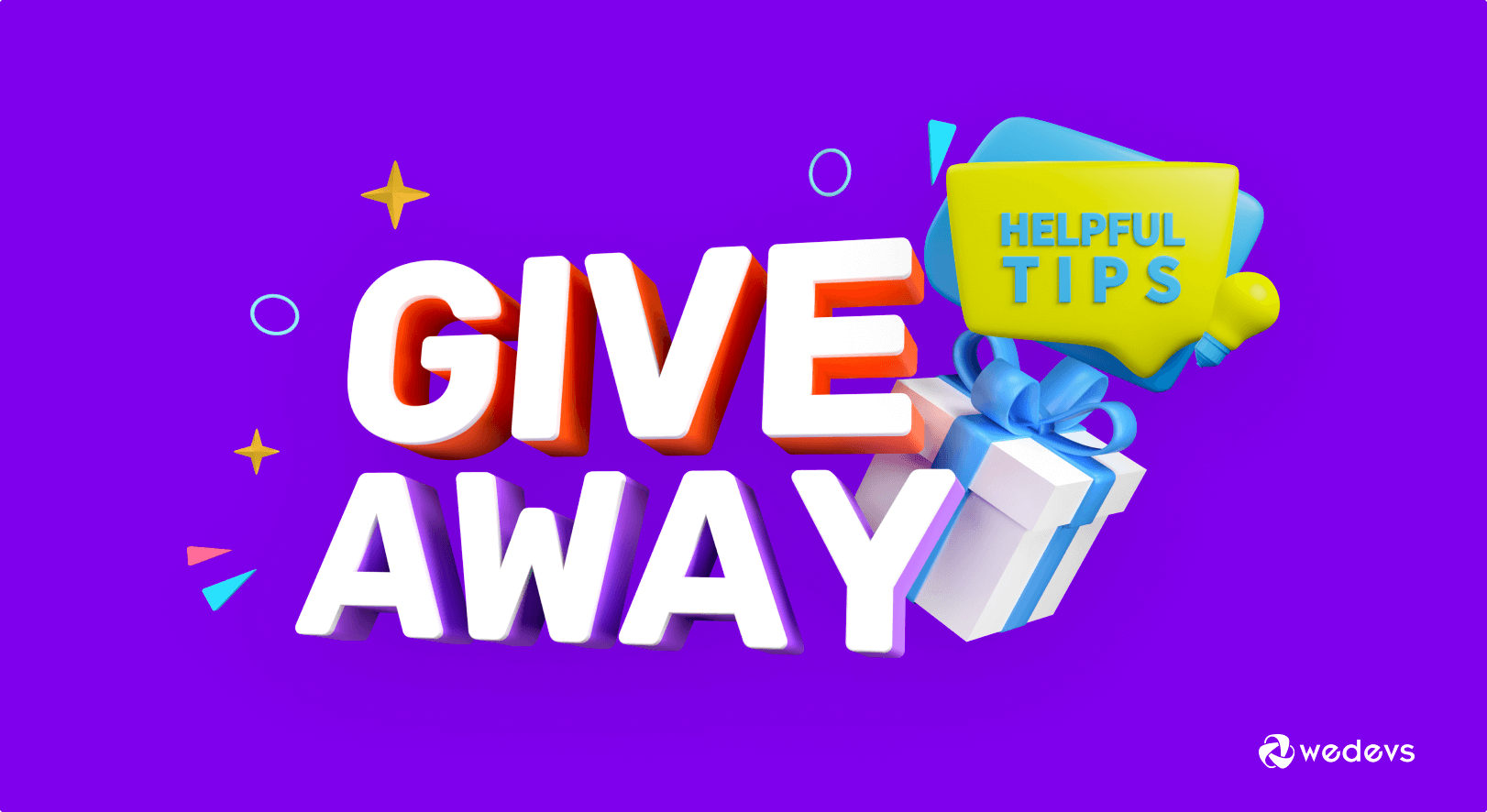 How To Do a Giveaway: 7 Tips to Go Viral in 2023 
Going viral is every brand's dream. Especially, when you belong to a saturated market, a viral campaign can help you to get noticed by your competitors as well as target audiences.
But going viral is not totally in your hand. No one can guarantee this campaign will be viral. To create a viral campaign, you'll need 50% of hard work and 50% of luck. As you can not control your luck, so you can ensure that you'll work truly hard to make the campaign viral.
When you're trying to launch a viral campaign, an online giveaway campaign could be the easiest way to accomplish that. Creating an online giveaway is a great way to drive massive traffic to your website, increase your follower count, and generate targeted leads for your business.
If you're not sure about how to do a giveaway, there is nothing to be worried about. We've come today with the 7 easy DIY steps to create and launch a successful campaign that can go viral. So, without any delay, let's get this show on the road!
Why & When You Should Run an Online Giveaway Campaign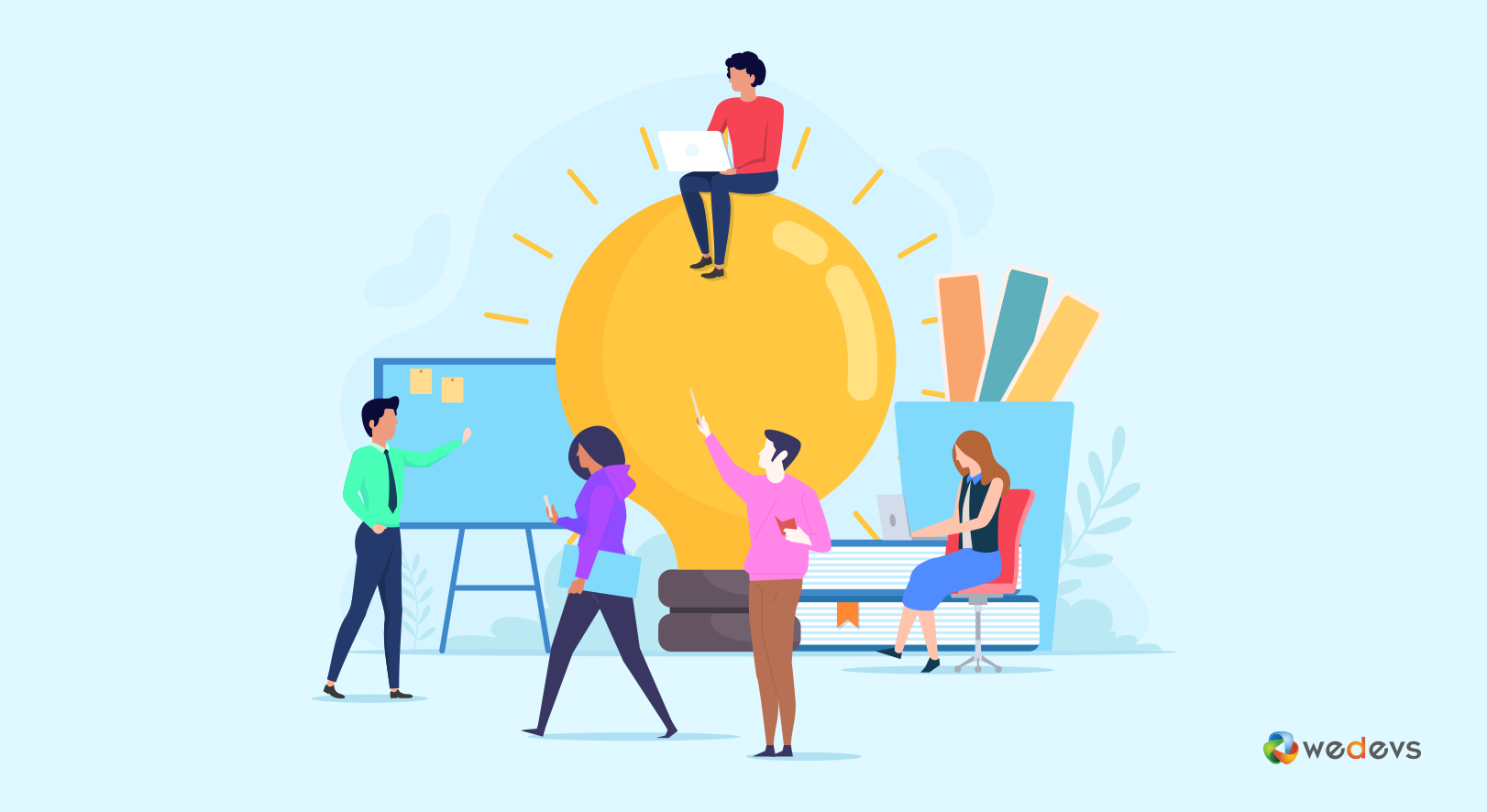 Online giveaway is interactive by nature. People love to participate in a giveaway because there is an opportunity to win something exciting.
But as a giveaway provider, what are your benefits? Let's talk about that!
Increase Brand Awareness: A giveaway is a great way to spread the word about your brand or new product. When you're giving out something for free and if it's a valuable gift, it's safe to say that news will travel faster than the speed of light.
Generate Leads: People will jump into the giveaway because of the free gifts. So, make a plan for how you will collect those leads. You can collect their email IDs to let them know who are the winners.
Increase Your Social Channel Followers: News about giveaways as stated earlier, spreads quickly and that can increase your follower count on social networks. Or, you can set a rule like "first follow our Twitter handle and then share this campaign on your Twitter handle to win this prize". This will surely help to increase followers on your social channel.
Save Money: Marketing your product or service costs money and time, but giveaways help you kill two birds with one stone. You give customers a free offer and they learn more about your brand and any product you'd like to market.
Create Buzz: The trick is to find what interests your audience enough to get them talking about your brand. Giveaways increase user engagement and help you trigger buzz marketing so that people want to rave about your product.
Giveaway vs Contest – Are They Same?
Online giveaways and content contests have similarities and dissimilarities. Giveaways and contests are thought to mean the same during discussions about online promotions, but they refer to slightly different things.
The main difference between a contest and a giveaway is that winners are chosen at random for a giveaway while winners are selected based on their performance in a contest.
Here we have created a comparison table on giveaway vs contest. Let's check this table to get a more clear idea about these two terms.
| Giveaway | Contest |
| --- | --- |
| Luck is the winning criteria | Performance is the winning criteria |
| Low effort | High effort |
| Game of chance | Game of skill |
| Free participation | Participation fee or action |
| More participants because of low entry barriers | Fewer participants because of high entry barriers |
How to Do a Giveaway – 7 Tips for a Successful Giveaway Campaign
There is no shortcut to creating a successful giveaway campaign. You have to be strategic to get the fullest out of a giveaway campaign. Hence, here we are going to share the 7 proven tips for you to make your campaign successful.
Set a Goal for Your Giveaway Campaign
Announce Prize for the Winners
Set Rules for Participating in the Giveaway
Create Your Giveaway Hashtags
Choose Your Giveaway Platform
Plan for Promoting Your Giveaway Campaign
Announce Winner and Future Plan
After taking a quick look at the list, now it's time to describe each of the points in detail.
1. Set a Goal for Your Giveaway Campaign
Basically, a giveaway is a marketing campaign. So, you need to set a goal to measure the success of this campaign. When you know what your goal is, you can build a campaign that helps to achieve that.
How do you set goals for a giveaway? Well, you need to answer one question: what am I trying to achieve?
The response depends on whether you want to:
Drive traffic?
Generate sales?
Increase engagements?
Raise brand awareness?
Get more subscribers?
Maximize social media followers?
Set a goal and plan the campaign as per the goal. The goal can be anything as long as it aligns with your overall marketing plans. Plus, setting goals helps simplify the whole process.
2. Announce Prize for the Winners
One of the most important elements of a giveaway is, of course, the prize. The prize is what draws people to your giveaway initially. But, picking the right prize is key.
People won't make the effort to enter your giveaway if your prize isn't worth the trouble. If you want to grab the attention of a lot of people and get a ton of giveaway entries, you need to choose a prize that wows them.
The most popular contest prizes are:
Cash
Gift Certificates
Free Products/Services
While all of these contest prize ideas are great, consider choosing a prize that's relevant to your business and your target audience. So, instead of offering a cash prize of $100, offer $100 worth of free services from your business.
Here is an example of announcing prizes for winners: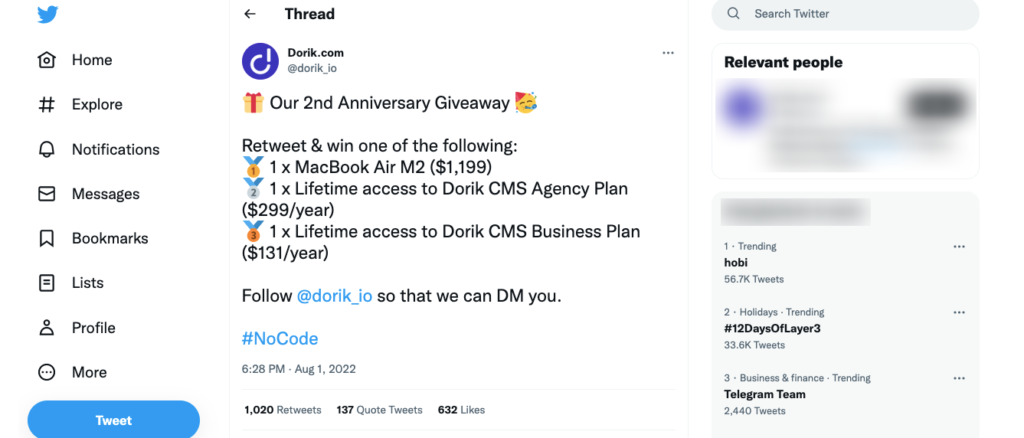 3. Set Rules for Participating in the Giveaway
Since you already have set a goal for the campaign, so you know who is your target customer. Now it's time to set some rules to encourage your target customers to participate in the campaign. You need to outline the rules and regulations before launching the giveaway.
What rules should be included in this stage?
You can begin with who can participate including their age limits, current location, or gender.
Online Giveaway rules: Who can enter? Is there any age or location limit?
Start and end dates: What is the length of time people can enter?
Giveaway entry methods: How can someone enter your giveaway? How often can they enter?
How to pick the giveaway winner: Will you use a random draw, vote, or another method?
Before launching the campaign, make sure you've done this homework to run a successful giveaway campaign. Here is an example of how you can set rules for your online giveaway campaign.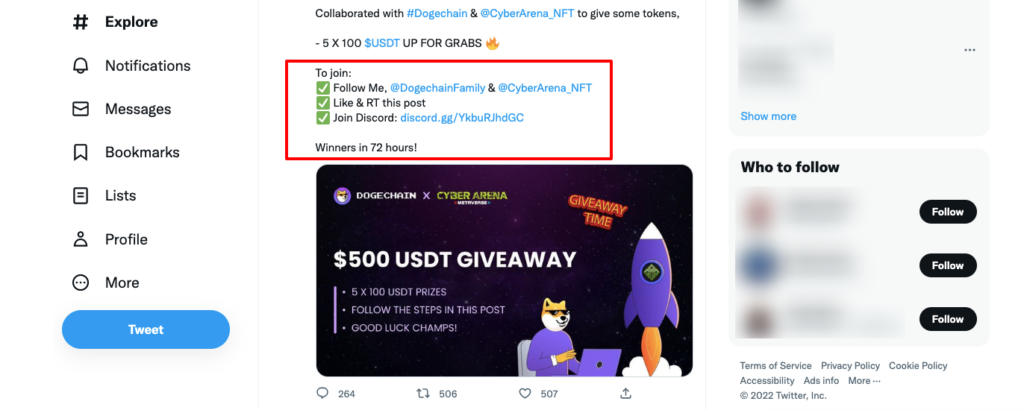 4. Create Your Giveaway Hashtags
Hashtags are important on social media as they enable your content to be found by the right people. Using relevant hashtags helps your content to be found and helps drive traffic to your content so that you can boost views, likes, and shares.
So, consider creating a compelling and unique campaign hashtag to help spread awareness of your giveaway. For example, your common giveaway hashtags could be,
#Giveaway
#Giveaways
#GiveawayAlerts
#GiveawayTime
#GiveawayContet
#GiveawayHost
Also, you can create some hashtags related to your niche and then post them with the giveaway content.
5. Choose Your Giveaway Platform
Choosing the right platform matters. Because every platform behaves uniquely. For example, if you want to launch your campaign on Twitter, there is a word limit to post. But if you're posting it on Facebook, there is no word limit. Also, hashtags are not as effective on Facebook as on Twitter.
So, make the decision about where you want to launch your giveaway campaign. You can choose multiple platforms to launch your campaign. For instance, you can post it on your social channels as well as on your site.
You could also create a few test posts and monitor:
How they perform on each platform
Which post format worked best
What were the best times to share content
Then make a decision based on these data.
Related: How to Create a Fruitful Social Media Content Workflow in 2022
6. Plan for Promoting Your Giveaway Campaign
The next step is to promote your giveaway so people are aware of it. There are different ways to promote your giveaway. However, we've highlighted a few effective options you can try out below.
Social Media: This is one of the easiest ways to promote your campaign. You can share it on any social media platform you've built a community on and ask them to tag friends in your comment section.
Newsletter: If you have an email list you can leverage the list to spread out your campaign. Create an appealing email newsletter that includes a link to your landing page (or social media where the campaign is live) and a convincing CTA.
Paid Ads: This might seem like you're doing too much for a campaign where you will be giving out things for free. But, it really isn't. Running ads for your giveaway will help you target your ideal audience.
Collaborate with Influencers: Find influencers from the same industry that you belong to spread the word about your giveaway. Find accounts with a similar target audience or an audience you'd like to reach and offer them an incentive to share the contest.
Your Website: Use your website as a platform to promote your giveaway. You can create a banner or popup to announce the campaign. Adding a link in the footer of your website is also a good idea.
7. Announce Winner and Future Plan
Once the giveaway campaign is completed, it's time to announce the winners. Try to complete the campaign on your announced date. If you set a deadline of 10th December, you should complete the campaign on 10th December. It's not recommended to extend the deadline if you don't get your expected entries.
So, decide the deadline in the first place carefully and then promote the campaign to get loads of entries. After completing the campaign, there are two ways to announce the winner list.
You can do it privately or you can do it publicly. If you do it publicly, it will help to boost the participants' credibility on you. As it's a campaign, not a contest, so you can choose the winners randomly. Google has a service to choose the winners randomly and you can use that for free.
Search "random number generator" on Google, then insert the minimum number and maximum number, and finally click the Generate button to get the result.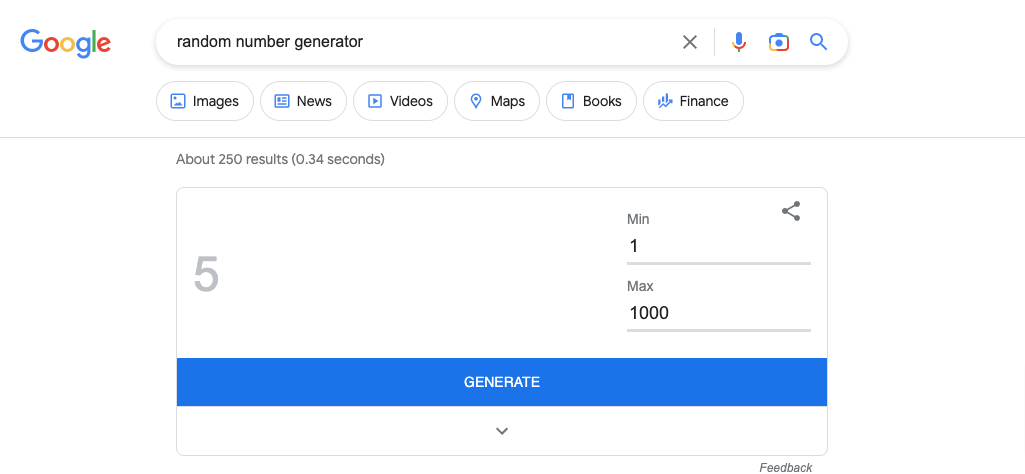 After getting the winner list, send them a DM so that they know what steps they need to take next and how they can claim their prize. You can also create an announcement post on social channels to expose who won. Then tag them with the post so that they feel special. This post itself can win you thousands of engagements.
Check this example to get an idea of how you should announce the winners' list: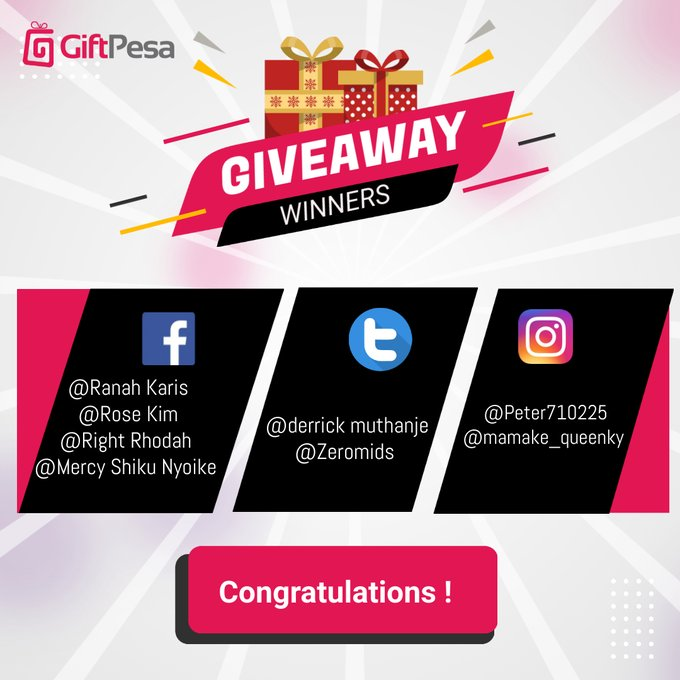 Bonus: Top 3 Social Giveaway Tools for You
If you are wondering what's the necessity of using a giveaway tool whilst you can create giveaway campaigns manually, let us show you some positive sides of using a tool.
With the right tool, giveaways are easy to create and have the potential to create brand awareness, drive more traffic, generate leads, increase your social media awareness, and grow your email list.
At the same time, it can save you a lot of time and energy by turning every campaign-related manual task into an automated one. Here are the top 3 giveaway tools that we are suggesting for you.
1. SweepWidget
SweepWidget is a powerful social media contest tool where you can run viral giveaways, social media contests, leaderboard competitions, instant coupon campaigns, and newsletter growth competitions.
Using this tool, you can easily embed your contest directly into your website or use a free hosted landing page. You can also manage all of your entries by randomly/manually selecting winners, disqualifying/deleting entries, and exporting all users/entries to a CSV file.
Key Features
Integrates with over 30+ social media platforms with 90+ entry methods
Viral/refer-a-friend giveaways
Leaderboard competitions
Instant coupons/rewards sweepstakes
25+ API integrations with 20+ CRM integrations
Multi-language support for 103 languages
2. Rafflecopter
Rafflecopter makes it super simple to launch and manage a giveaway for any brand, on any website, in under 3 minutes as you want. Just copy and paste the code and decide where you want to display the widget.
Key Features
Copy & paste your Rafflecopter code into your blog or website
Run your giveaway in English, Portuguese, Espanol, Français, Deutsch, or Italiano
Allow your entrants to receive additional entries into your giveaway by encouraging their friends to participate
Export your entries into Excel, or manage them interactively on-site
Easily build your email list with automatic integration (MailChimp, Constant Contact, GetResponse, etc.)
3. ShortStack
ShortStack is a powerful tool for running social media contests, Instagram & Twitter hashtag contests, and Facebook giveaways. Moreover, there are over 100 templates and 30 themes to help you create your giveaway campaign, drag and drop functionality, and the ability to use custom URLs to suit your branding.
Key Features
All-in-one campaign dashboard
Auto-responders, follow-up emails, and scheduled emails
Powerful landing page builder
Easily collect user-generated content
Embeddable contests
Campaign popups
Instagram & Twitter hashtag promotions
Plan and Launch Your Giveaway Campaign to Go Viral
A giveaway campaign is the most proven solution to go viral in a professional way. If you want to create a successful giveaway campaign, you have to be strategic. So make a plan that includes,
The goal of your giveaway campaign is like what you expect from this campaign.
Announce the prize before or after the campaign so that people feel intrigued to take part in the campaign.
Reveal the set of rules that people need to qualify to participate in the campaign.
Create a set of hashtags and ask people to use them while they are sharing or reposting the campaign from their social profile.
Choose on which platform you want to post the campaign. It could be your social profiles like Facebook, Twitter, Instagram, etc., or it could be your website.
Make a plan to promote the campaign. The success of your campaign depends on how well you can promote it to your target audience.
Finally, announce the winner list once the campaign is over and guide them on how they can redeem their prizes.
That's how you can plan, launch, and complete an online giveaway campaign. If you think we have missed out something important, you are more than welcome to let us know through the comment box below. Thank you.