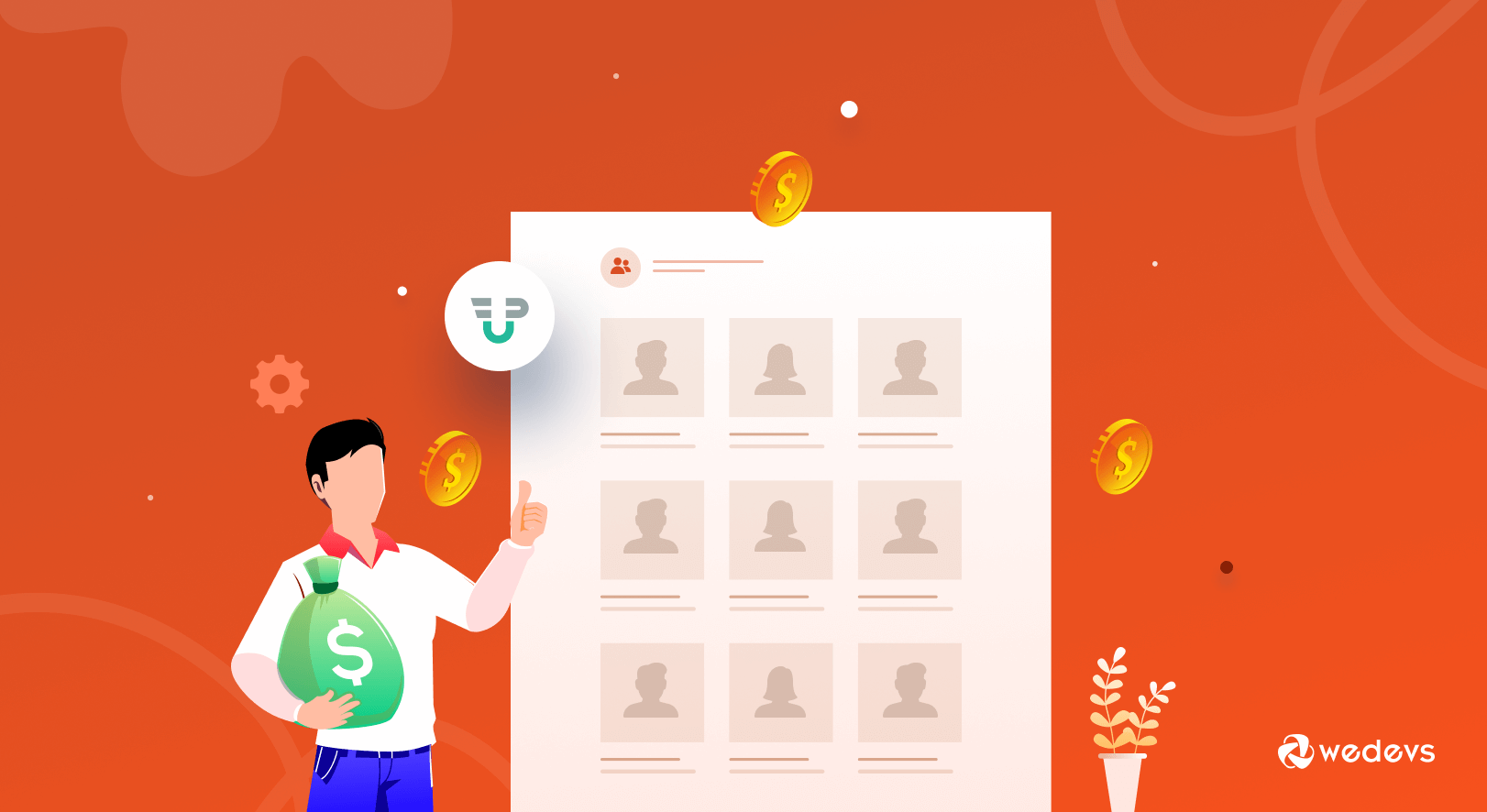 How to Monetize a Directory Website on WordPress
You're running a directory website but not sure whether monetization would be beneficial for you or not. Then, you can take inspiration from big websites like eBay, Yahoo, Facebook, Bing, Foursquare, and Yelp. All these are directory websites and they are making loads of profits out of it.
We know becoming like one of them is not an overnight task and as a beginner, you'll need lots of dedication, hard work, and expertise to be the next big thing.
One of the great things about directory websites is that there are so many different ways to monetize them. That said, monetization isn't something you want to jump into too quickly, especially when you aren't getting enough traffic.
So, when and how to monetize a directory website?
That's the question we are aiming today to figure out. Without any further ado, let's dive into the deep!
When You Should Monetize Your Directory Website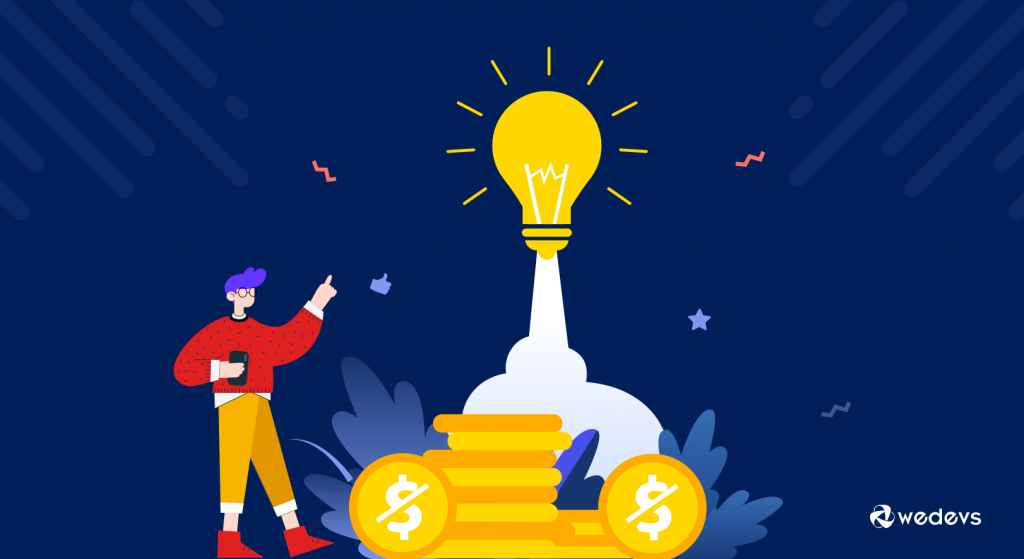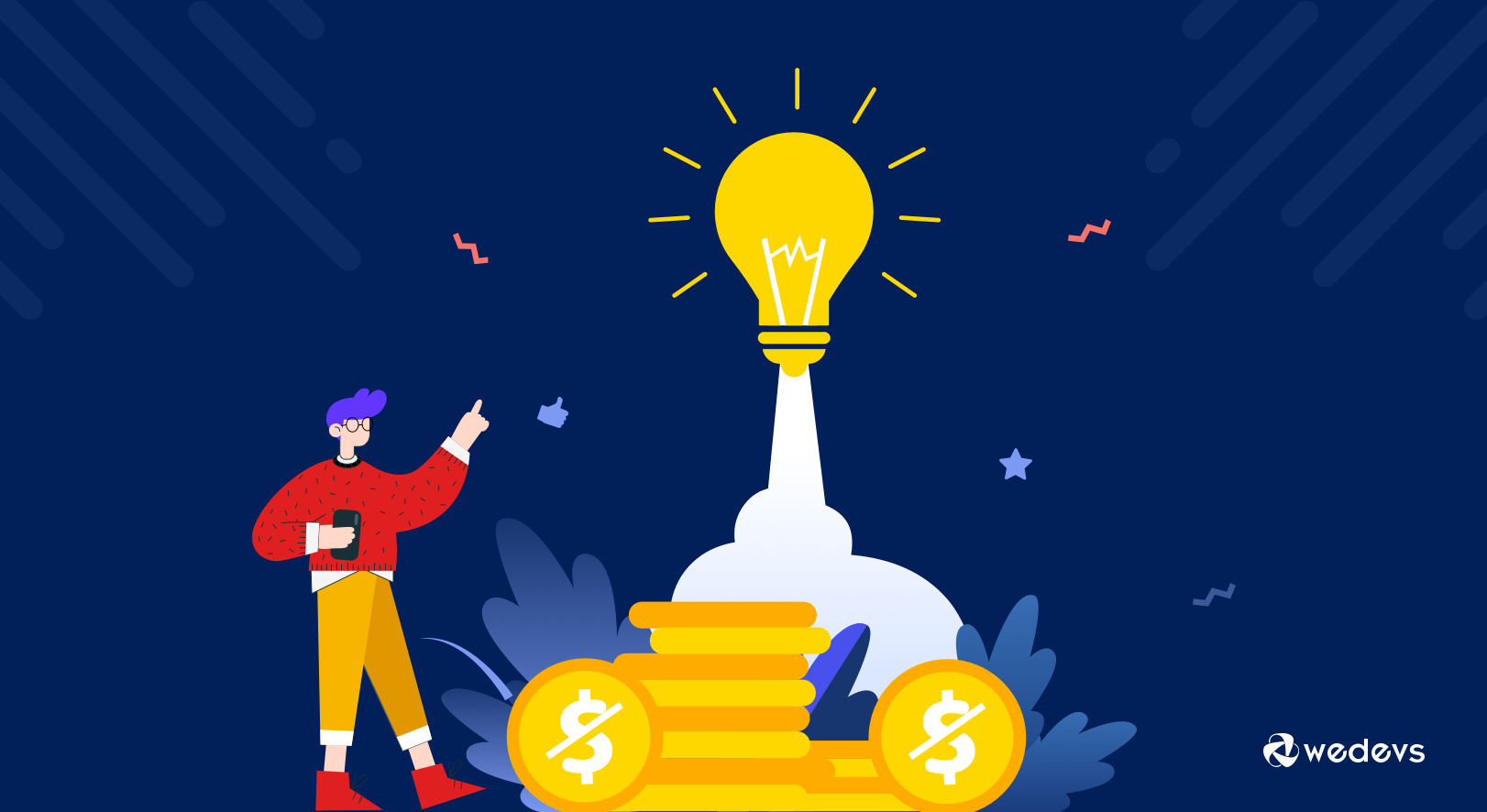 Nowadays, creating a website has become easy, especially after the arrival of WordPress and other CMSs. So, should you just create a directory website and try to monetize it?
Hell no!
Before you learn how to monetize a WordPress directory website, take a look at some prerequisites. To make profits, your listing website should already have:
Better User Experience: Your visitors leave your site as soon as they enter if your user experience isn't up to date let alone making any transaction. Keep analyzing your competitors to improve your site's UX.
Decent Traffic: It's critical to grasp that website traffic and conversion rates go side by side. Actually, it depends on your niche to identify how much traffic is decent traffic for you. If you're getting balanced traffic and at least 30% of them are returning traffic, you can go for monetization.
Quality Content: Tons of quality content should be the foundation of your website and its structure since it helps attract and engage new users and convert them into customers.
Payment Gateways – Most monetization models require an eCommerce WordPress plugin like WooCommerce installed to accept and process payments. So, make sure you have multiple payment gateways ready to accept the transaction.
That's how you should prepare your site before start monetizing it. Now let's learn some proven tips to monetize it in the best possible way.
How to Monetize a Directory Website- 7 Proven Strategies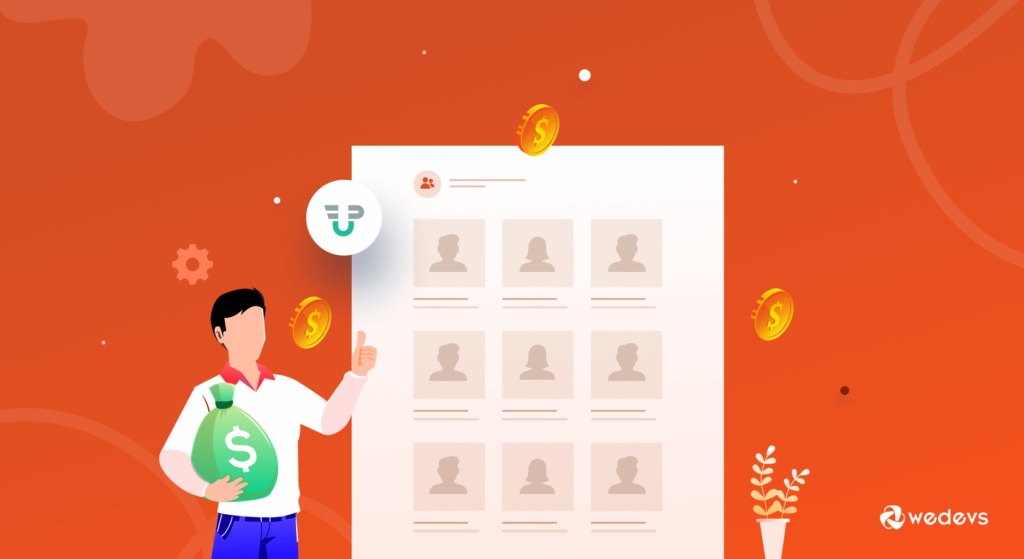 If you have a solid mentality to monetize your directory website, this list can help you the most to reach your goal. Let's take a quick look at the list:
Sell Directory Listings
Let Your Users Claim Featured Position
Charge Visitors to See Private Listing
Launch Promotional Packages
Allow Sponsored Articles
Sell Advertising Space
Place Affiliate Links to Earn Commissions
Now we'll discuss each of the points in detail.
We are also going to add the top 5 examples of directory websites to take inspiration from, so, don't forget to check them out!
1. Sell Directory Listings
This is the common strategy that every directory site owner follows. Obviously, you'll start with the free listing, but after a certain time you must introduce the premium listing as well.
In the paid listings, you should add some extra features. The ability to accept bookings, link social media, list events, share coupons, or add videos and image carousels, these features give business owners an incentive to pay for a premium listing.
Yelp makes great use of this strategy.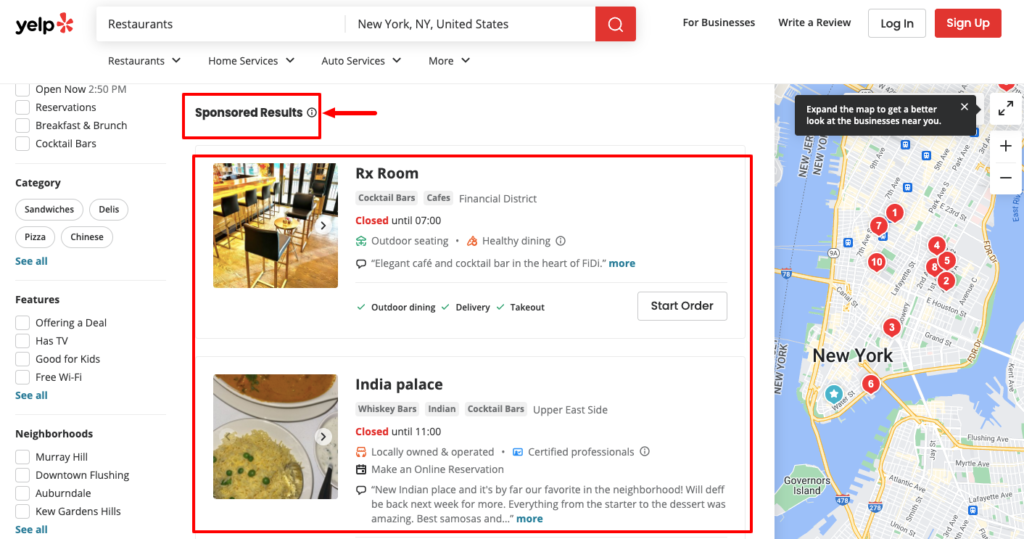 Just like Google, when you search you will receive the results with paid listings shown first. This position is worth paying for, due to the amount of extended exposure the business receives.
When using paid listings, be sure to make it clear where the benefits are. Remember that for paid listings to generate profit, your directory has to be high quality and truly draw in visitors.
2. Let Your Users Claim Featured Position
Featured listings are a form of paid listings. In addition to adding special features, like extra images and larger packages, they are also displayed more prominently. As a result, featured positions are more visible which influences the business owners to grab these spots.
Amazon is an example of how a directory site should take leverage of a featured position.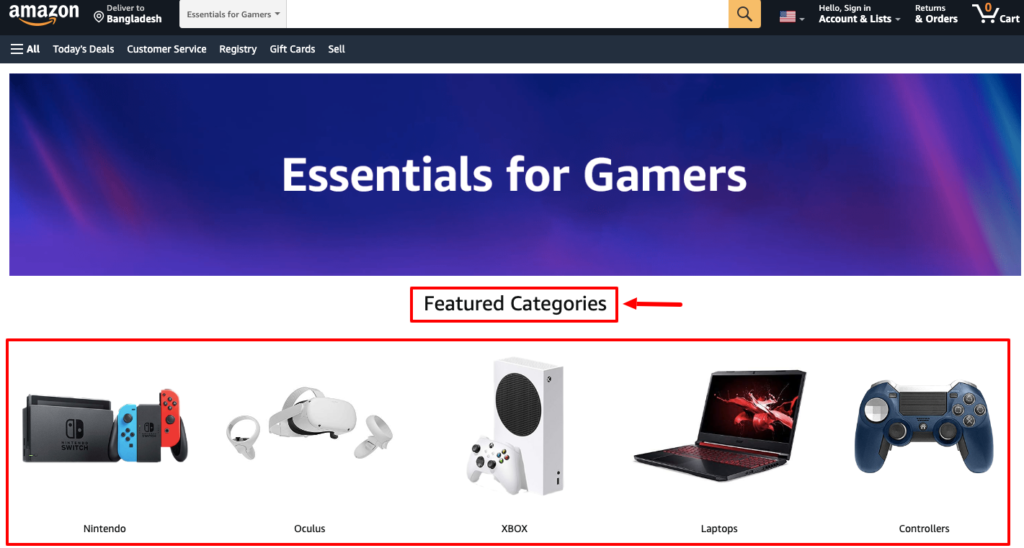 You can charge the listing authors for featuring them in the search results. Having a place at the top of the list will increase the number of visits and exposure.
3. Charge Visitors to See Private Listing
This works like a membership website. That means your visitors have to pay you a certain amount of money to see your restricted content.
Your directory website is nothing but a location-based information portal. A while on the internet and some very important listings on your website can eventually make your online directory an important information source.
When your Directory traffic reaches that peak, you can restrict the general audience to access the information.
Chegg is a great example of a membership website.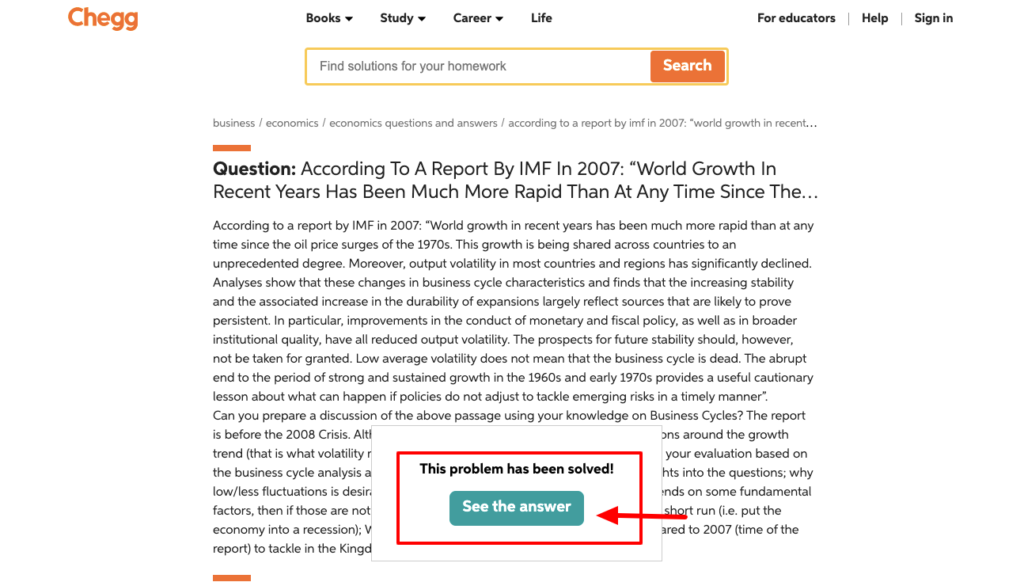 So, you can show some portion of your content to attract your visitors, then ask them to sign up to get the whole content or information.
4. Launch Promotional Packages
Most directory websites maintain this strategy. They offer different promotional packages to onboard customers. Like if you have a plugin directory website and you want to promote plugins, you can launch promotional packages.
This package should clarify how you are going to promote their plugins. You need to write reviews on plugins, send newsletters featuring those reviews, promote reviews through your social channels, and so on.
WPHive is an example of how a plugin directory site can launch promotional packages.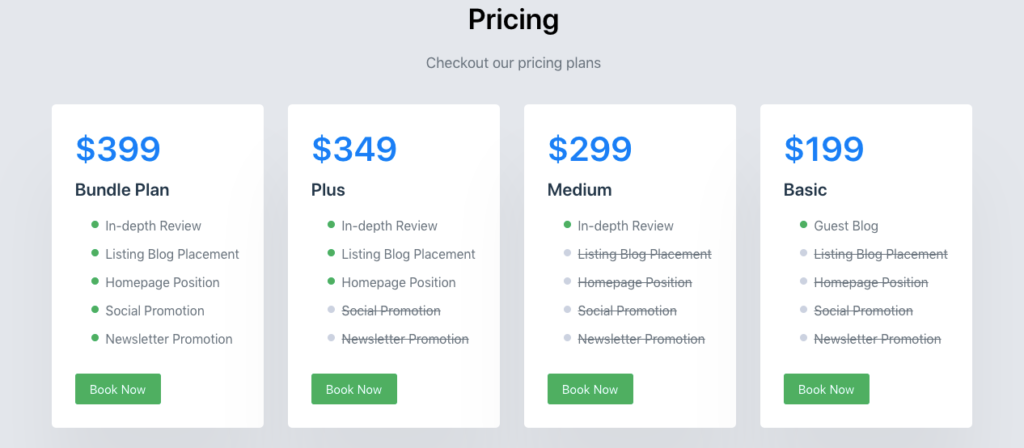 5. Allow Sponsored Articles
We all are familiar with sponsored articles or guest posts, right? Sponsored content is basically content on your website or social media that an advertiser is paying to be associated with.
The content in the form of blog posts, resources, videos, or social media posts is either created by the sponsor themselves or is created by the website owner who then sells advertising in the form of sponsorship of that content.
There are plenty of marketers working on improving their visibility by posting guest posts. If your site qualifies for that criterion, it's easy to attract them for a good chunk of cash.
6. Sell Advertising Space
Probably the most popular but less profitable way of monetizing a directory website is by selling advertising space. There are two most common models of displaying ads on your site.
You can earn by integrating your site with an ads platform. If your site already gets decent traffic, you can integrate it with Google AdSense or another advertising platform and earn money by displaying ads in different areas of your site.
Also, you can contact advertisers directly, without any mediators (like Google AdSense), and display ad banners in different areas of your website.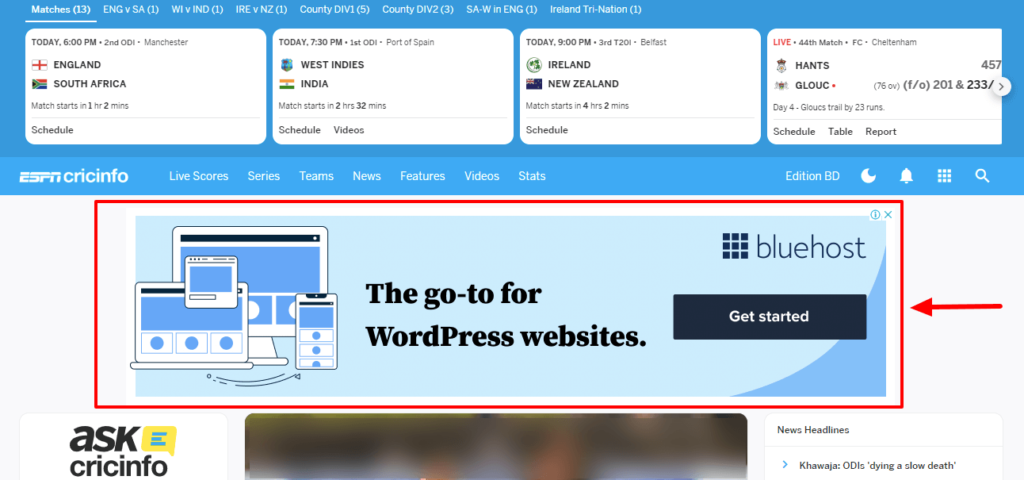 However, beware of displaying too many ads on your directory. The user experience should be your first priority and plenty of ads could lead to negative consequences, such as a high bounce rate. Try to find a balance between making money from the website and keeping your directory useful for your visitors.
7. Place Affiliate Links to Earn Commissions
It takes time to earn commission by placing affiliate links with your content or products. When your site is mature and you're getting enough traffic, your affiliate links will be working.
There are plenty of ways to advertise affiliate products on your website. It actually depends on your niche. If your directory site is Amazon based, you can write reviews on Amazon products and place affiliate links with your content.
And if your site is travel based, consider looking at affiliate offers around travel accessories. Or, if you're targeting tourism or events in a specific city, you could try to arrange a commission or revenue share on tours sold through your website.
Most people will visit your website, knowing what it offers, and affiliate advertisements will work more efficiently if it's relevant to your website's niche.
How to Create a Directory Website Using WordPress
If you already don't have a directory website, nothing to worry about. We are here to help you on this journey to create your directory website.
Step 01: Choose Your Domain and Hosting
So, first, you have to register your domain name and buy a hosting plan for your website. We have two dedicated blogs on that. Follow these blogs:
Step 02: Install WordPress on Your cPanel
The next step you have to follow is installing WordPress on your cPanel. Follow this blog to get a step-by-step tutorial to do that.
Step 03: Use a Plugin to Create Your Directory Website
The next step is to find a plugin that is easy to use, beginner friendly, and helps the most to get your job done. WP User Frontend Pro is such a plugin that has dedicated features and modules to create a directory website with ease.
WP User Frontend Pro comes with a module called "User Directory" to make this journey smoother of creating your first ever directory website. All of the complex jobs have already been done there, you just need to activate that module and customize it according to your heart's desire.
Unfortunately, the "User Directory" module isn't included in the free version. So, if you want to check and use this module to create your directory website, you have to go for the premium package.
Now navigate to your WP dashboard > User Frontend > Modules. Find User Directory and turn on the toggle button on the top right to activate this module.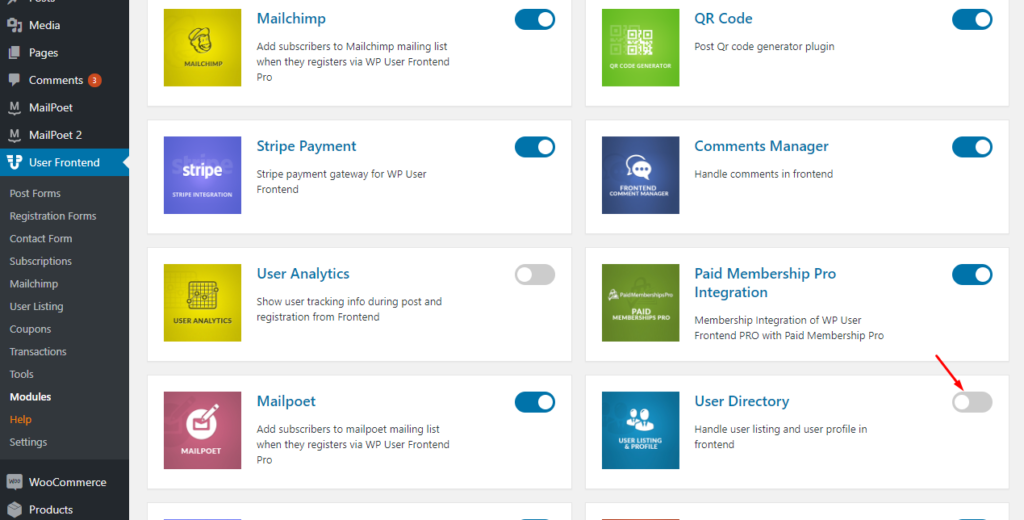 There is detailed documentation on customizing the User Directory module. You can follow this step-by-step documentation if you are a first-time user of this plugin. Or you can follow the video tutorial to configure your directory website.
Read More: Manage Your Own WordPress User Directory Using WP User Frontend!
Bonus: 5 Inspiration Examples of Directory Website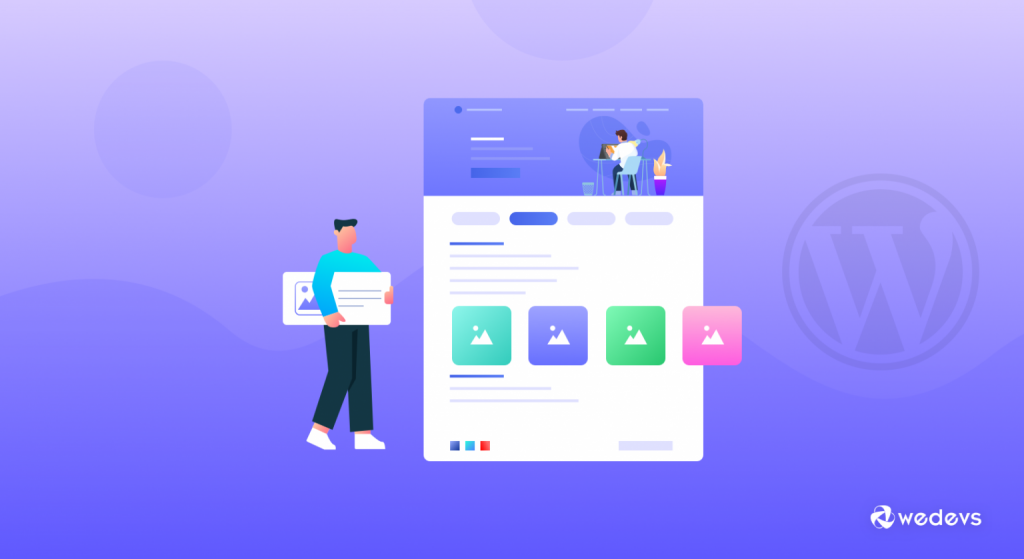 Business Directory
We are starting this list with a business directory. Basically, a Business directory is a searchable online catalog of businesses, which provides users with different details about specific businesses. You should show some crucial information like address, opening hours, contact details, photos, a link to the official website, and so on.
A good example of a business directory is Yelp.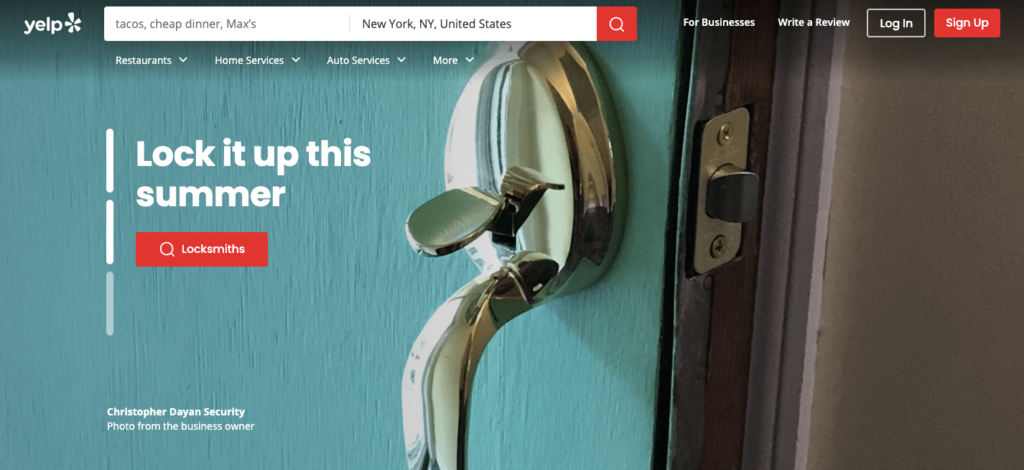 It includes thousands of businesses all around the globe. There are dozens of listing categories, and you can find various services there. Whether it's a plumber to fix a leaking faucet or a dog walker for your four-legged friend, Yelp has got you covered.
Member Directory
The next type is a member directory website. You can show profiles of a certain organization with your member directory website. Profiles should include member name, address, contact number, photo, designation, and so on.
The University of Winchester is an example of a Member Directory website.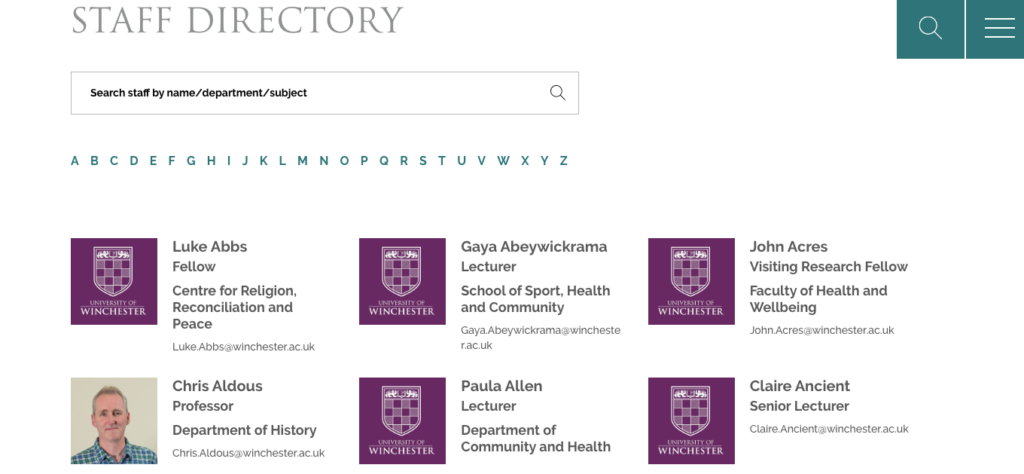 Car Directory
Another type of directory website is a car directory or a car dealer website. This type of director website is popular among car-loving people. They like it because they can find various vehicles for sale, tons of helpful blog topics, and community forums in one place.
To get a better idea of what a car directory website is, you can pick any car manufacturer or car dealership and check out their websites e.g., Mercedes-Benz.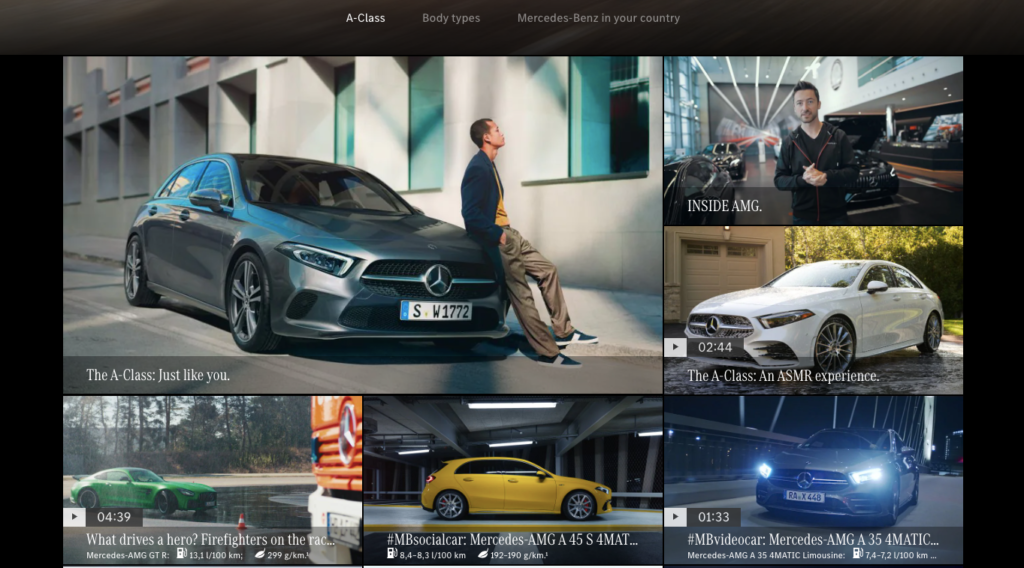 Product Catalog Directory
A product catalog website is a site that lists various products with essential product information such as product dimensions, pricing, material, and more. This type of website can help you to kickstart your affiliate business.
So, if you are thinking about launching a product catalog website for your business, you can take a look at the Life Fitness catalog as an example.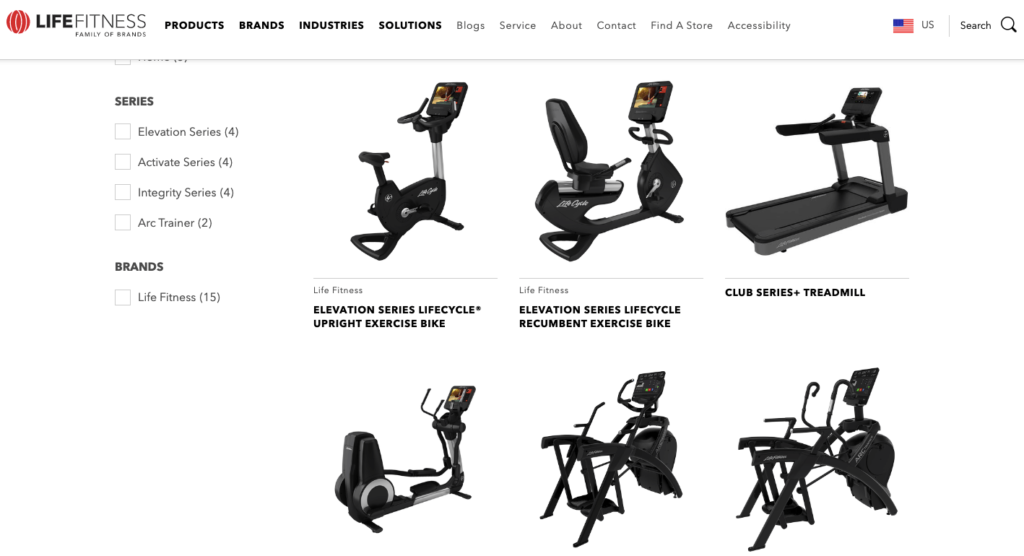 Travel Directory
Travel websites are getting popular nowadays. People search the internet for information about their destination before going on the trip and spending their money.
That's exactly the moment when travel directories come into play since they can provide tourists with all the details about comfortable hotels, the best restaurants, fascinating museums, places with charming landscapes, traveler reviews, and so on.
So, if you are thinking to create a travel directory website, you can take a look at Tripadvisor.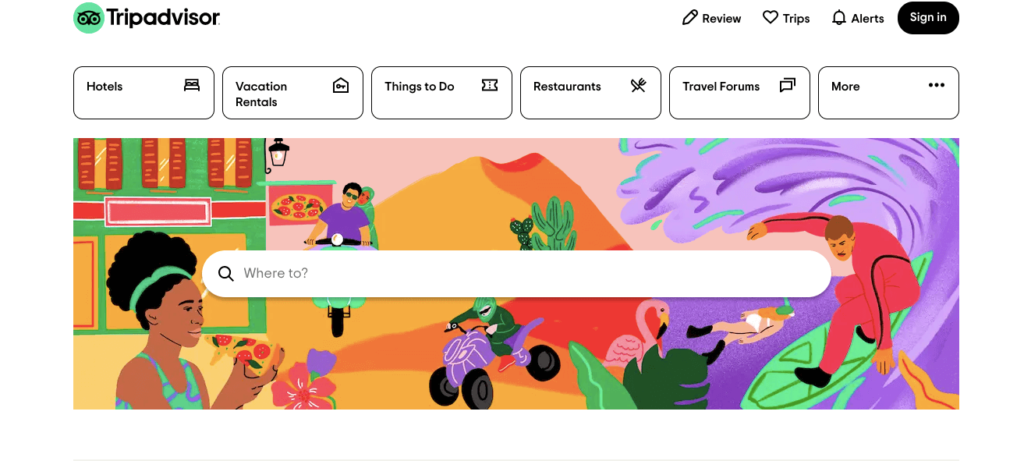 How to Monetize a Directory Website- FAQs
How do I monetize my website content?
To monetize your website content, you can start placing affiliate links to your content. Depending on your niche, you should decide what type of affiliate link you should insert. If you write content about Amazon products, you can be an affiliate to Amazon and start inserting the links to your content.
How much should I charge for directory listing?
It actually depends on how much traffic you can redirect to that website. You can charge your customers from $50 to $500 to list them in your directory.
How to make money online?
You can make money online through a directory website. There are ways to monetize a directory website. Follow these tips and start earning money from home online.
1. Sell Directory Listings 
2. Let Your Users Claim Featured Position 
3. Charge Visitors to See Private Listing
4. Launch Promotional Packages
5. Allow Sponsored Articles 
6. Sell Advertising Space 
7. Place Affiliate Links to Earn Commissions 
Are You Ready to Monetize Your Directory Website?
Monetizing the directory website takes time. Also, you need to decide which way you would choose to monetize your site. So, at first, choose a strategic way then follow the best practices to make money out of that.
Here we have discussed 7 proven ways to monetize a directory website. There could be any other way of monetization. So, if you think we have missed any important strategy to mention in this blog, you can let us know through the comment box below.
Also, you are highly requested to share your monetization experience. It would be helpful for newbies. Thank you!