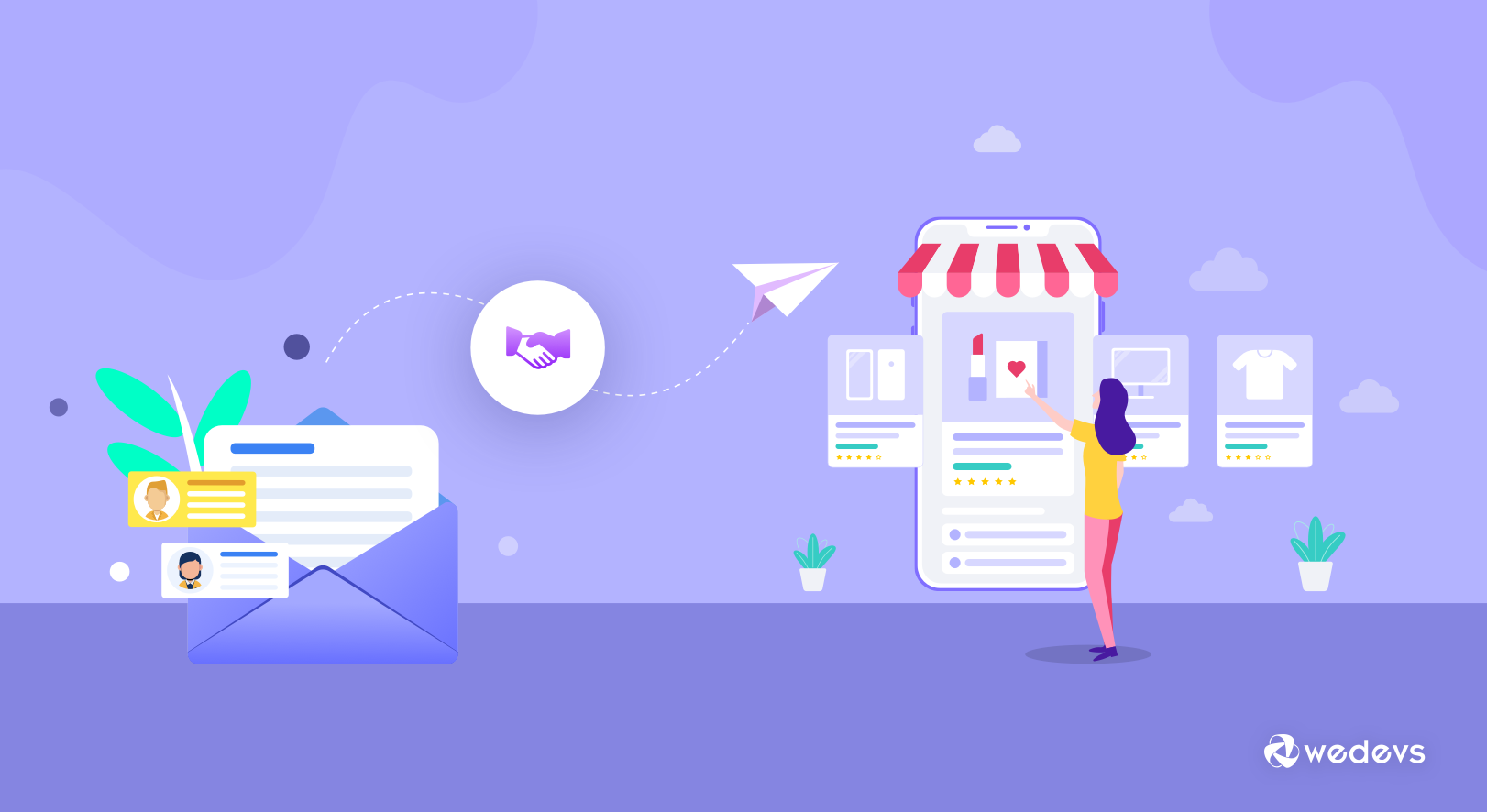 How to Convert Leads Into Customers for Your eCommerce Store
Are you seeing your number of visitors growing in Analytics, but not in your sales? Or having trouble making your clients for a second purchase?
The solution to this is "Email Marketing", which will help you to convert leads into customers. This may sound a bit cliched, but sending emails is still the best way to attract customer interest and increase the customer retention rate.
60% of loyal customers will buy more often from their preferred companies.

InMoment
And if you can build an active email list, it can be one of the biggest assets for your business. Moreover, you can strengthen your cause by monetizing it.
Today we are going to show you just that. Keep reading and will find a handful of proven tips to turn your email subscribers into payable customers. And you can get started today!
10+ Actionable Tips to Convert Email Subscribers Into Customers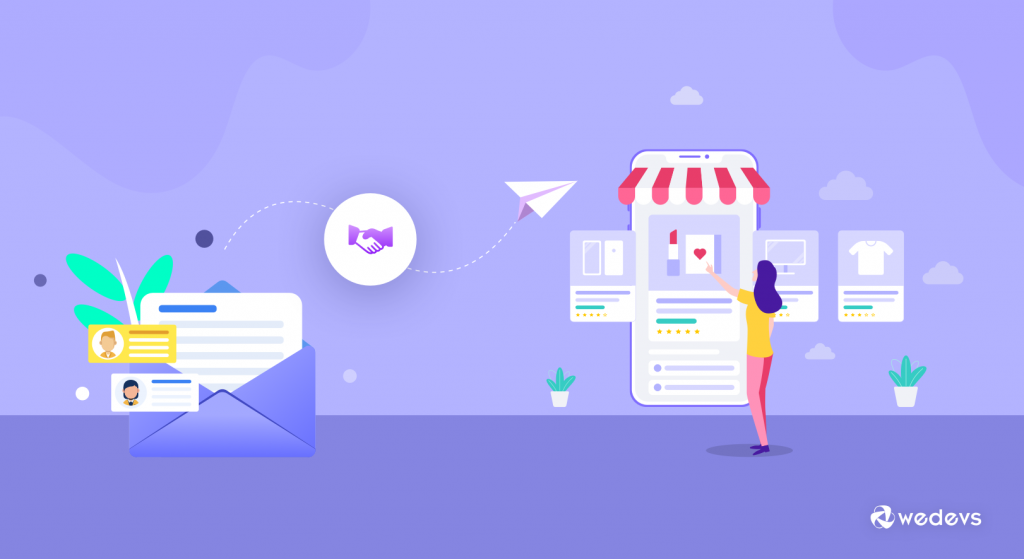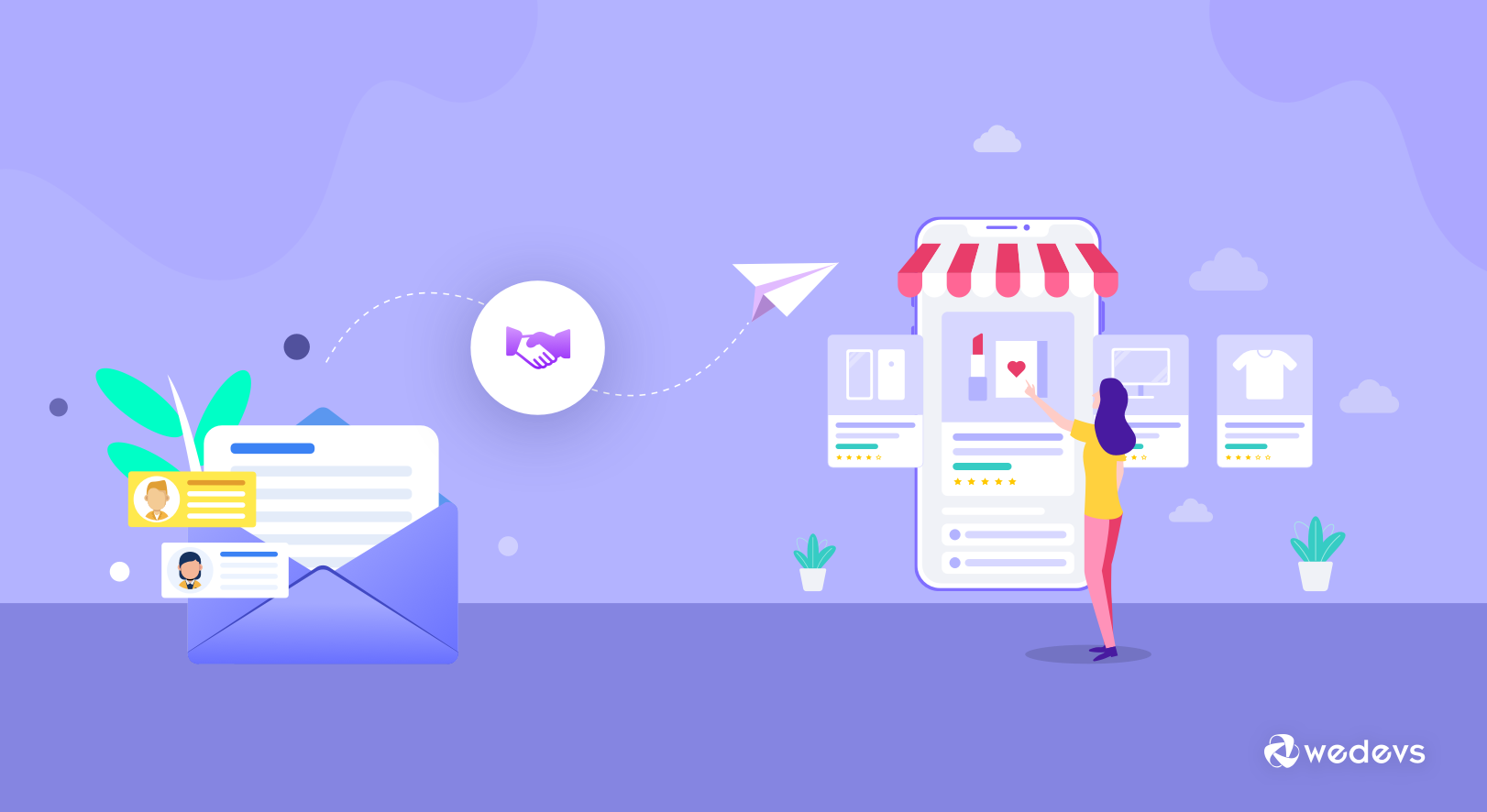 Besides uploading and selling products on your eCommerce store, you need to become somewhat expert in email marketing. We are not saying you go out there and start doing professional courses or anything like that.
But you need to get some basic ideas that will help you create an email list as well as enabling you to send high-quality emails. However, if you follow our tips then you can easily send some attention-grabbing emails to your customers starting from today.
Here are the tips to Convert Your Subscribers Into Customers –

And if you want to know about building an email list then you can check out this article.

1.Send High-Quality Welcome Emails, Always a Good Place to Start
Building a strong relationship is all about the first impression.
Imagine you are on Tinder ( a popular dating site, if you didn't know ). You match with someone and you give him/her the first message only to get no reply. What do you think? The relationship is going nowhere right? Exactly.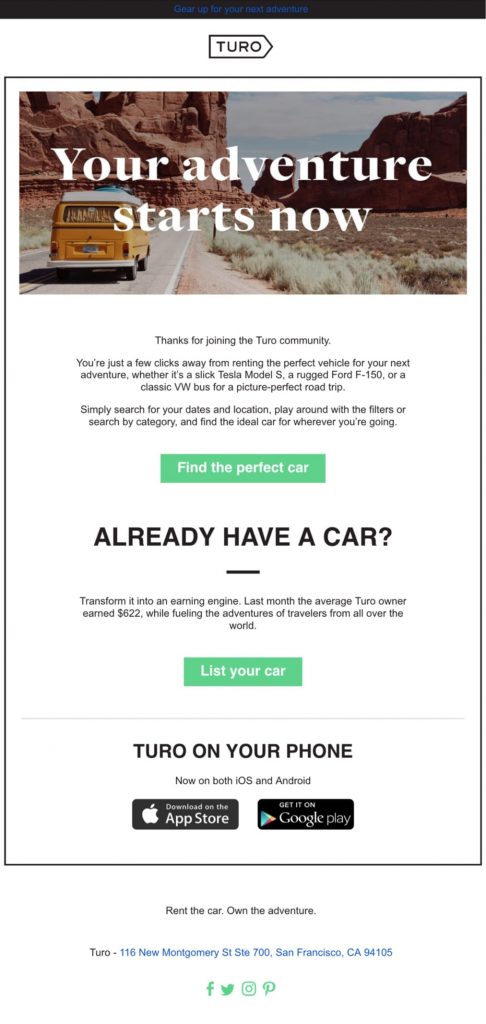 Any kind of relationship between the customer and a shop/business owner is built on strong communication. That is why when you send your first email, it should be more than just an offer or discount.
Rather, after receiving your email, you customer should feel happy to have purchased from your online store. So, what that email should contain?
How about talking about your services, some aspects of what makes your company/products unique, why buying from your online store is a pleasure for customers.
We are not saying that it is harmful to give offers or discounts. But, customers would rather appreciate it if you give them something of more value. Like, links to videos, blogs, or designs that tell them more about your business.
If it's looking too much to cram it all in a single email, do a series of welcome emails. Yes, that is an option as well! And it will surely help you to convert leads into customers for a long time.
2. Email Consistently, But Don't Irritate The Subscribers
When you realize the power of email marketing and how it creates an impact on your business, it's normal to get carried away and start sending emails frequently.
There is no harm in sending frequent emails. It is a good practice to send emails on a regular basis. This will help you to stay on your subscriber's mind. Once in a week is enough.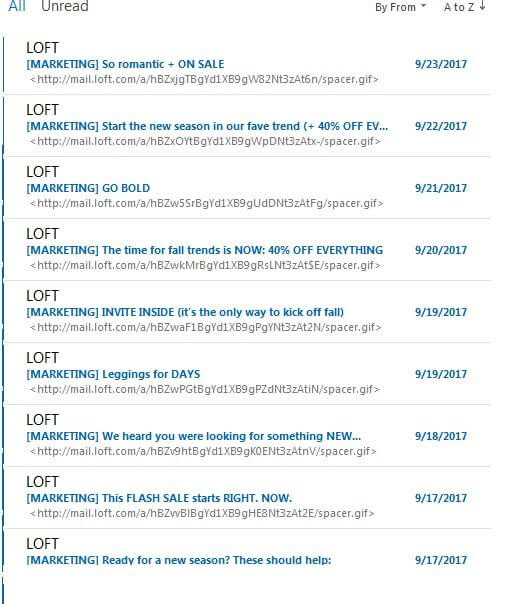 But, make sure you don't flood your subscriber's inbox with emails. They will get irritated and after a few weeks you will probably end up in the spam section.
Don't worry about customers unsubscribing. If they do, a lot of the time it's because your business is no longer relevant to them.
3. Personalize Your Email Subscribers Journey
Another way to convert leads into customers is to send personalized emails. You probably didn't know, but putting the recipients name on the subject line can go a long way. Don't trust us, but trust the stats,
Putting the recipient's name on the email subject line can boost open rates by 26%!

Campaign Monitor
You can personalize your emails in a lot of ways like sending offers based on geography and demographic, VIP loyalty rewards, abandonment cart reminders, etc.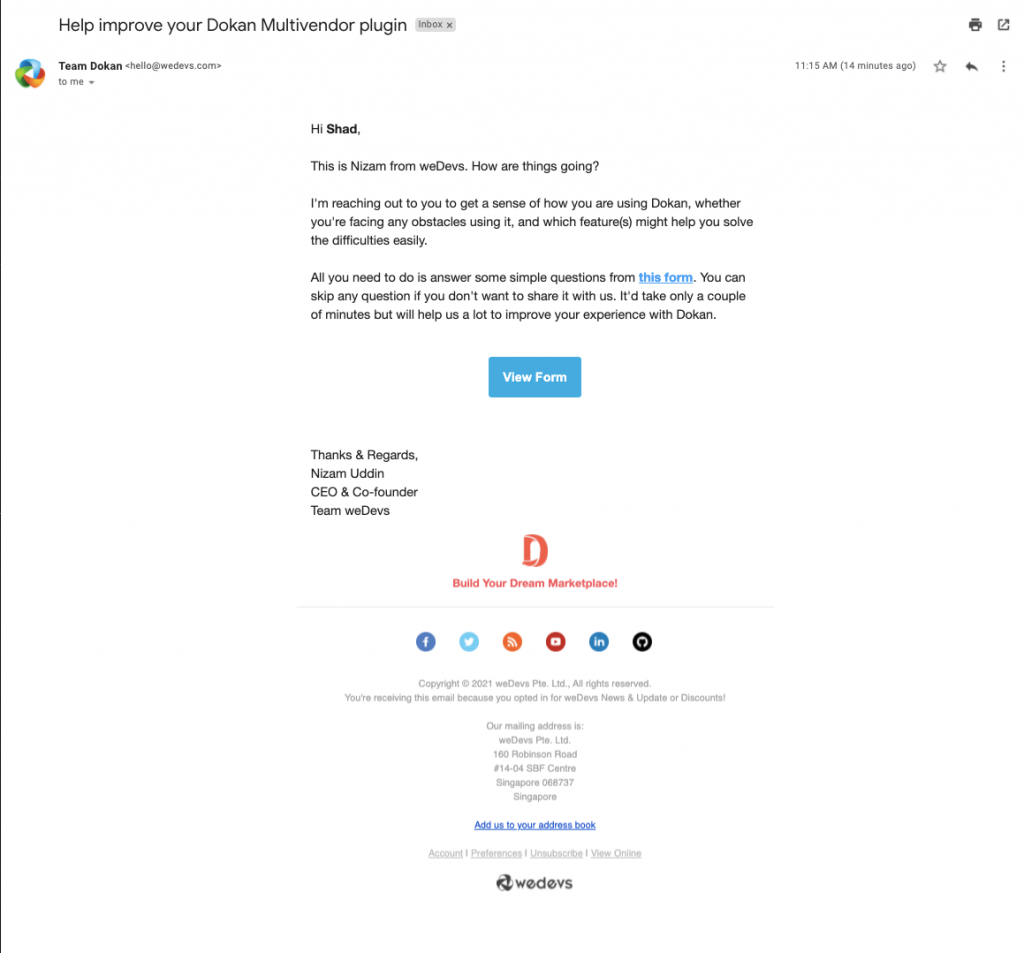 However, you can only personalize your emails when you have the necessary data. So, make sure to collect all the data and nurture them in the lead-building process.
4. Email Segmentation, Make Smaller Lists
"I bought a mobile phone from an online shop, the next day I was getting emails to buy a car at a discounted price. This really irritated me."
This may be a made-up testimonial, but similar kinds of things are happening on a daily basis.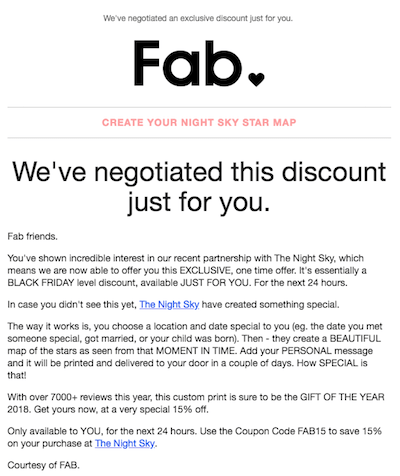 Once you build a list of subscribers, you need to break them into a smaller lists otherwise known as segmentation. It helps you to deliver the right emails to the right subscribers.
Segmentation can lead to a 760% increase in revenue.

Campaign Monitor.
No wonder it is ranked the #1 email personalization technique. And you don't need to do that manually. There are tools available that you can use for segmentation.
5. Touch The Customers Pain-Points, Try to Solve Their Problem
Users don't want to know what your products can do, they want to know how your products can solve their problems. So, before sending emails, ask yourself,
What are the pain-points/ problems of your customers
How your product will solve those problems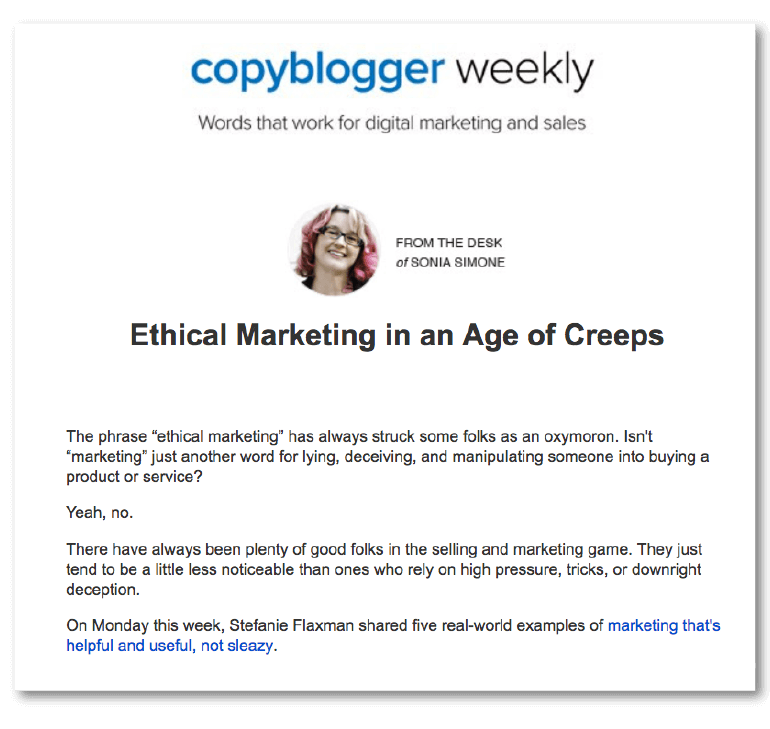 As we are talking about converting leads into customers, you already know they are interested. So, your emails should talk about your solution that relevance to their problem and is impossible to ignore.
6. Use Benefits Instead of Features of Your Product
Your products may have some great features. And you maybe tempted to let your email subscribers know all the technical aspects of them. However, users may not be interested in what your product does.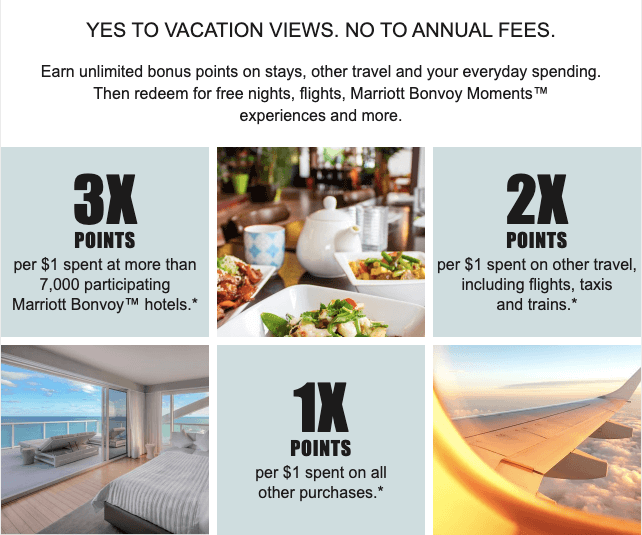 Instead they want to know how the products will benefit them. You can probably link this point to the point before. After locking in their pain points, you can send benefits of your product features that will help your users solving it.
For example: A personalized subject line is a feature. Higher engagement is a benefit of that feature.
7. Offer Discounts & Send Coupon Codes
Remember we said in our first tip that it is not harmful to send offers or discounts. Because offering discounts to first-time buyers is a proven strategy.
There is a reason for that. Even if the users haven't bought anything yet, they have joined your email list. That means they are interested. You have something they want.
So, keep offering them a first-time discount and they will give in eventually.
Be persistent.
8. Give Your Subscribers Exclusive Buying Opportunities
Make your customers feel special by giving them exclusive buying opportunities. There can be a different form of it. Like,
Be the first one to try our products
Get amongst the first 100 to get a 25% discount on all products
Only the email recipients can avail this offer
If you become a VIP member then you can enjoy the first month free.
When you offer these kind of special deals to your email subscribers, you can convert leads into customers because some of them will take you up on it. So, consider going beyond discounts and coupons.
9. Use Testimonials, It is a Great Persuasion Technique
When you visit different kinds of eCommerce stores and their websites, you will see that they have added testimonials from their clients and users. Why? Because these testimonials are proof that other users have used their product and were satisfied with their service.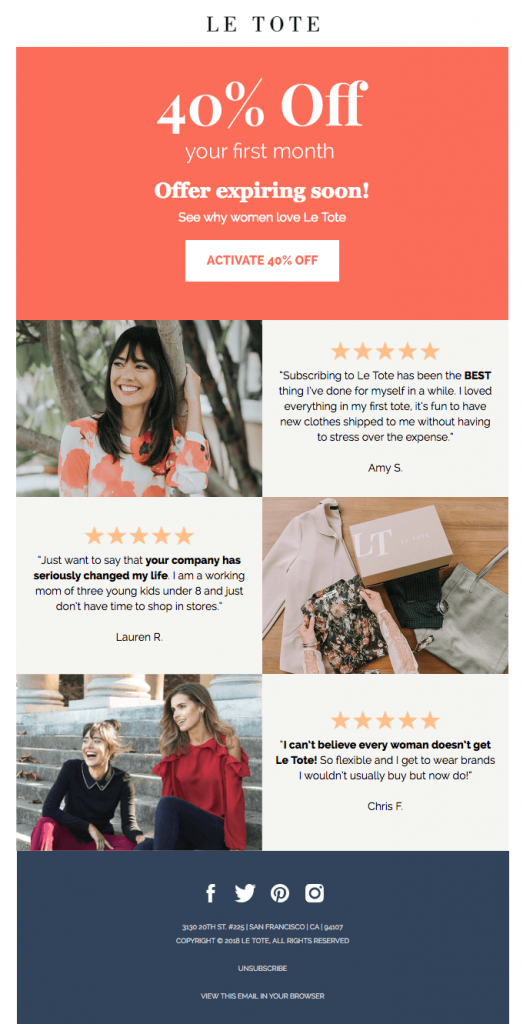 So, you can send these kinds of testimonials to your subscribers. It is a great way to persuade them.
Videos, quotes, statements, etc, you can send any kind of testimonials. Just make sure they are credible. But if we had to suggest then we would say that Videos are the most effective.
10. Include Deadlines, Install "FOMO"
"FOMO- Fear Of Missing Out" is quickly becoming one of the popular marketing techniques.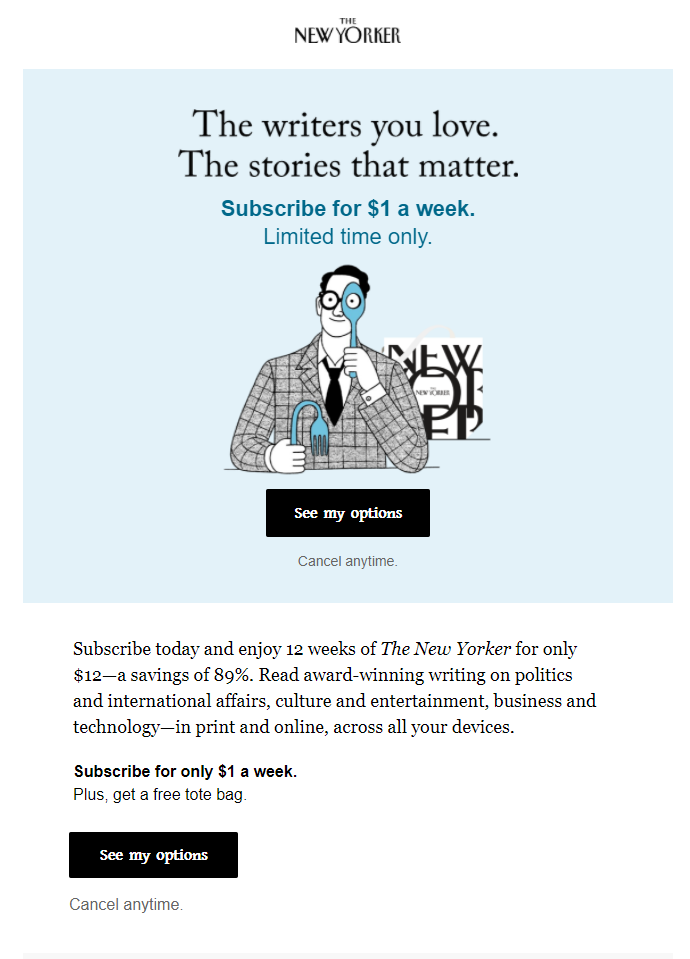 You can use this technique while sending discount offers as well. Because knowing when an offer expires can motivate a user to take action. However, make sure the deadlines are easy to find.
You can add the deadline in your subject line or on top of your emails. It should be in large font and the text should be in bright colors.
The subject line can be " You have Only 24 Hours Left", " There Are Only 9 Hours Left", " Hurry Before The Offer Expires In 3 Hours!", " 3 Hours!", etc.
11. Put Some Humor, Have a Personality
No we are not telling you to open your email with a joke or you are boring. Don't get us wrong. We are telling you to make your emails somewhat unique.
Or else everyone will be tired of seeing that same email structure.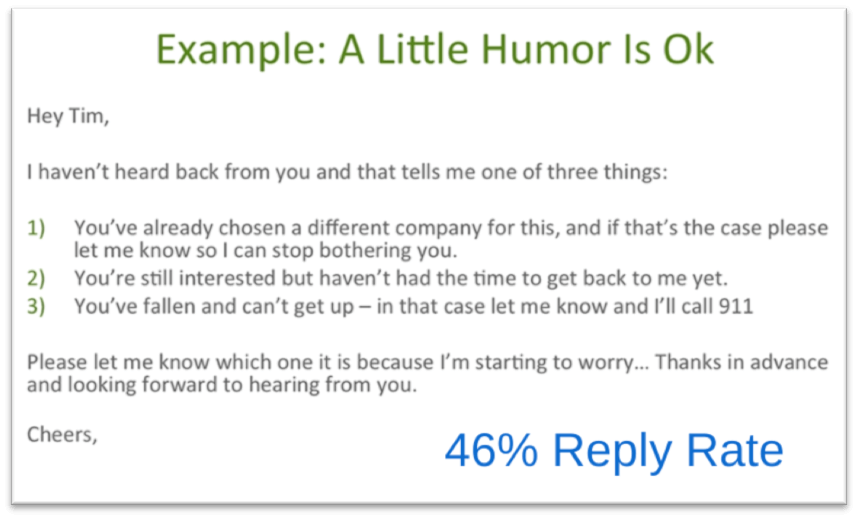 You can share your experience with a bad customer or any customer service. You can then use that to reinforce how much you prioritize customer satisfaction in your own business. Be funny but relatable.
Because people will buy from businesses that feels human.
How To Manage Your Email Subscribers for a WooCommerce Store
Ok, now if you use these tips sincerely, you can start to convert leads into customers starting from today.
However, to make your life easier, we are going to add a tool that you can use with your WooCommerce store. This solution will help you to manage your email subscribers with the utmost ease.
We are talking about weMail.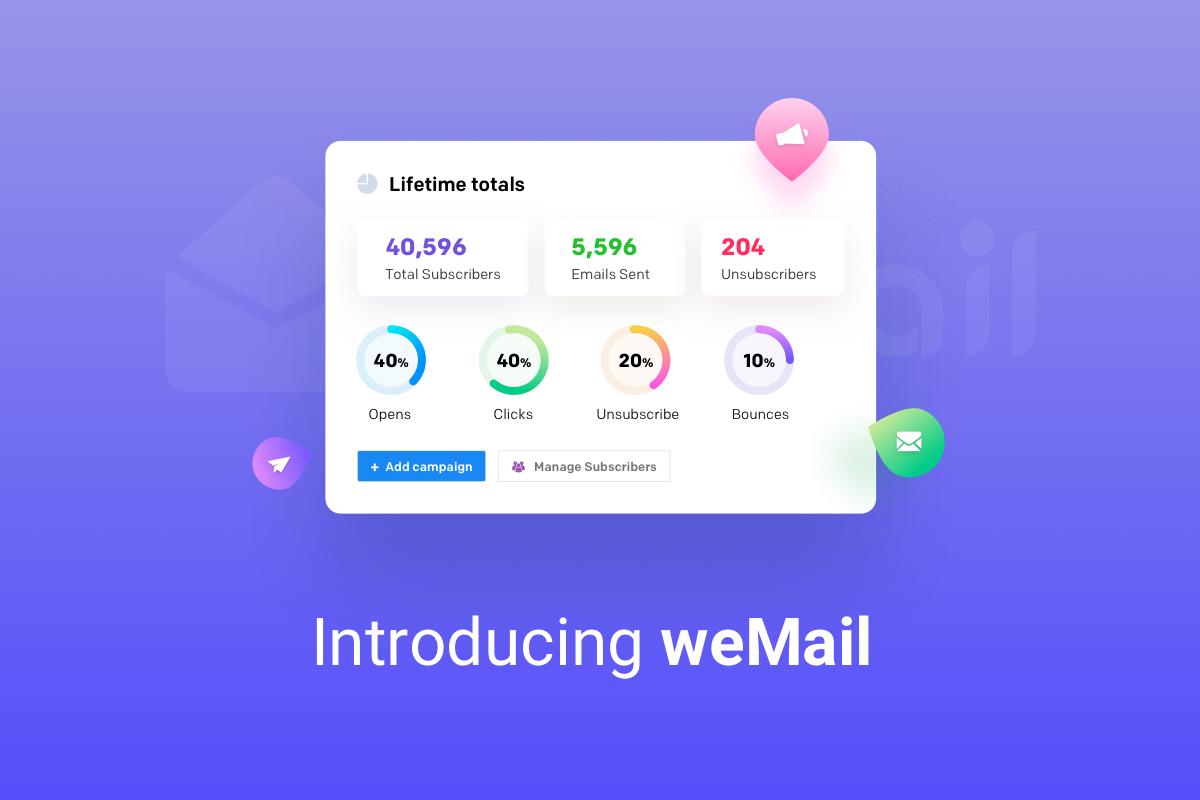 weMail is a email marketing software that will help you send high-quality emails using gateways like Amazon SES, SparkPost, Mailgun or your favorite SMTP provider, with very low cost.
You can learn more about weMail from here.
weMail has integration with WooCommerce. That will help you to track purchase activity, increase sales, utilize custom segments & automation. In fact, it can directly help you create campaigns depending on the customer's preferences & attributes.
How weMail Will Help to Turn Your Subscribers into Customers?
weMail has direct integration with WooCommerce. That means the customers purchased from your online store will automatically be added to your WooCommerce email list
Remember we talked about how segmentation helps you create customization emails? Well, with weMail you co do exactly that

You can segment on the total cost
Segment the list of who has purchased for one time
How many times a customer has purchased (one or two times)
Based on the purchased products
Purchase activity
Last purchased items or products (time period).
You can create campaigns for your segmented list. weMail has both Automatic and Manual campaign options. For example, you can create an automatic campaign so that whenever someone purchases for the first time, he/she will get a welcome email.
Templates. Yes, weMail has over 100+ templates. So, sending high-quality and professional-looking emails won't be a problem.
Personal Profile. weMail will create a personal profile for every subscriber. That way if you want you can check their activity any time and also retarget them individually.
Read: How to setup weMail with WooCommerce
Hopefully, now you are getting the reason why we are mentioning weMail here. Because it is the perfect tool to manage your Email Subscribers for your WooCommerce store and also realize the tips we have given you to convert leads into customers.

FAQ(s)
What is a normal Subscriber to Customer conversion rate?
If your conversion rate is between 2% to 5% then we can call it a normal conversion rate!
What percentage of leads should come from marketing?
A quarter of total company revenue should be from marketing. So the answer is 25-30%.
How do I get more B2B leads?
Well, there are many ways to get B2B leads. Like,
1. Generate a targeted list of business contacts
2. Send cold emails
3. Use Marketing Automation to nurture your leads
4. Join relevant social media groups
5. Use online forums to generate more leads
6. Optimize your eCommerce stores landing page
What's a good conversion rate for eCommerce?
Average eCommerce conversion rates are 1% – 2%. Even if you are doing everything right, you can still expect to win the sale around 2% of the time.
How do you convert cold leads?
1. Establish a connection.
2. Don't keep talking about your services/products.
3. Reach out to prospects through social media.
How do I increase my signup rate?
You can,
1. Offer incentives
2. Make it mobile-friendly
3. Use overlays
4. Get creative with your copywriting
5. Use social proof and more..
How can I increase my landing page conversion rate?
1. Understand your campaign goals
2. Write simple and straightforward headlines
3 .Craft a compelling flow of text
4. Use the right images
5. Employ CTAs that make users take action
Wrapping Up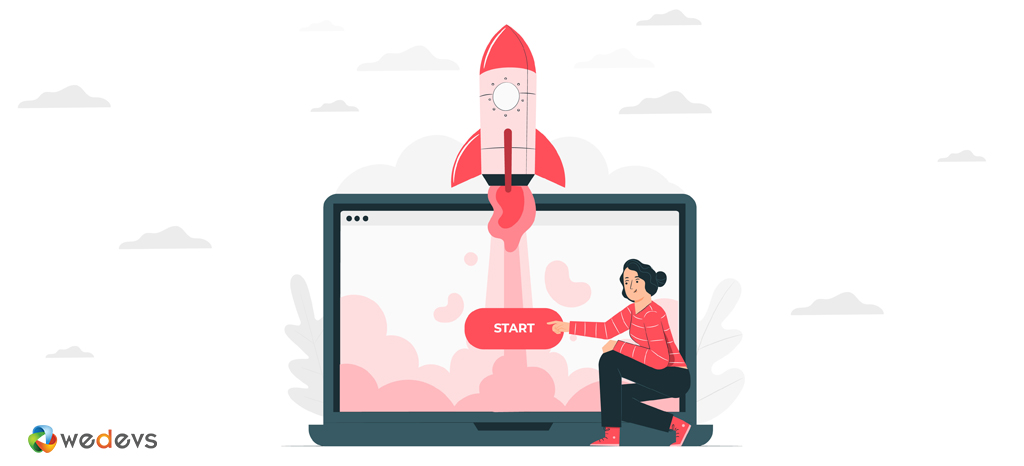 If you were not using email marketing for your eCommerce store or sending newsletters, think again. Because now it is time to make a change.
Your email list is your perfect customer base.
Because they are the ones who want to hear from you and also have an interest in something you offer. So, it is worth your time to put the effort to give them helpful, interesting, and valuable content. And if you do it right then you can easily convert leads into customers.
However, that doesn't mean it should take all day to send emails. weMail is a trusted WordPress email marketing plugin that will help you to create attractive, clear, easy-to-send emails. And this solution will also make sure you are sending emails to the right person at the right times.