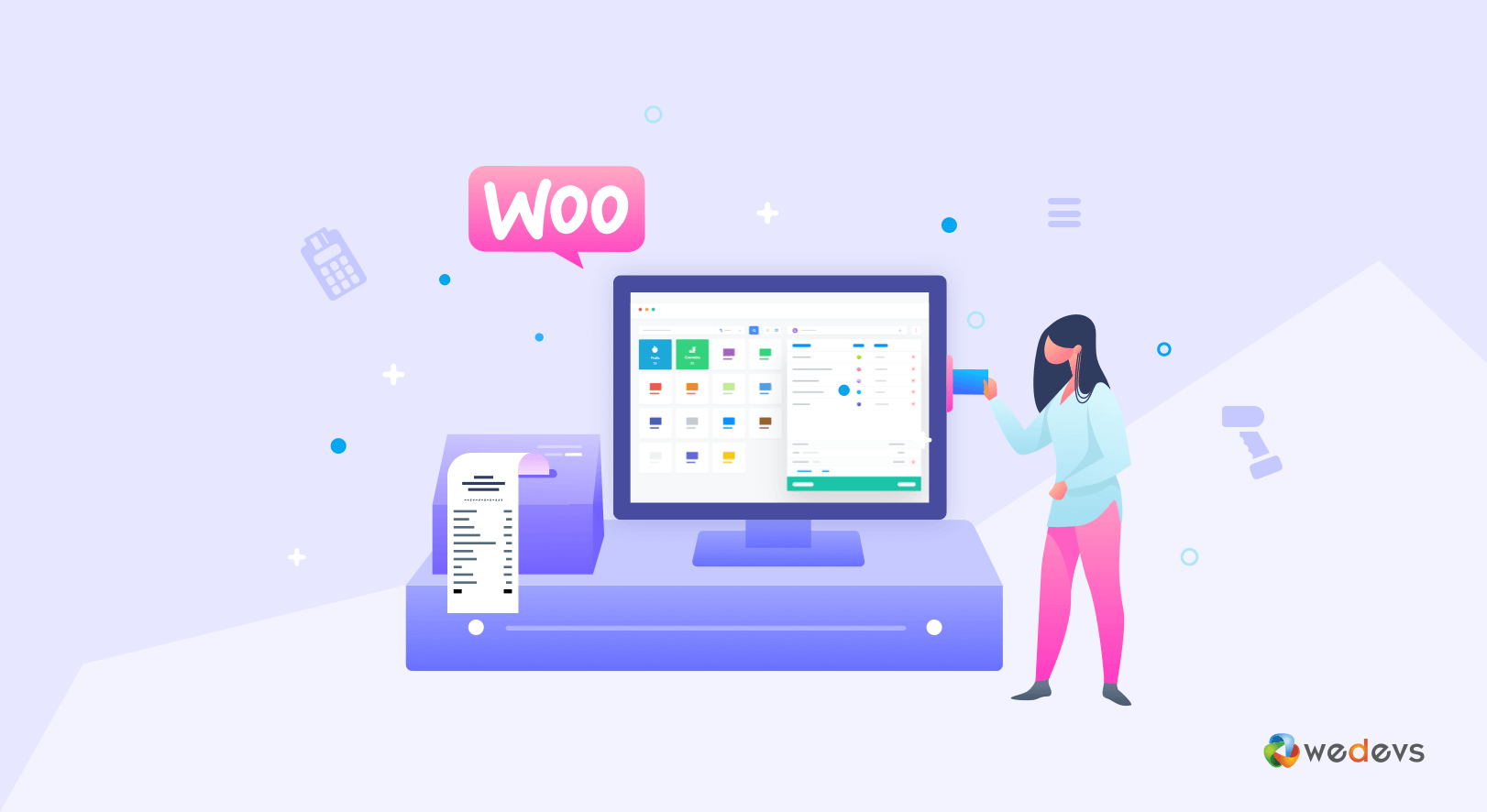 POS System for WooCommerce Plugin VS POS in Real-life – A Comparison
Building a WooCommerce site is only the beginning. A POS system for WooCommerce plugin finalizes the sales process of your online store.
For example, when you enter a supermarket, you have to bill everything before leaving the store. Barcode-readers are commonly used to bill and record the product's data you are taking. These data are later analyzed to calculate the profit, sales, revenues. A POS system can do the same job for your WooCommerce store.
It shows all of your sales following the exact time and date. Making a sale on a WooCommerce site initiates the process. Then if you have a POS system, it will track that sale, finalize the transaction, and put the information in a sales database to analyze the progress of your business.
In this blog, we will show you how a POS system for WooCommerce plugin can help your online retail business. Furthermore, we will discuss how is it comparable to a real-life supermarket POS system.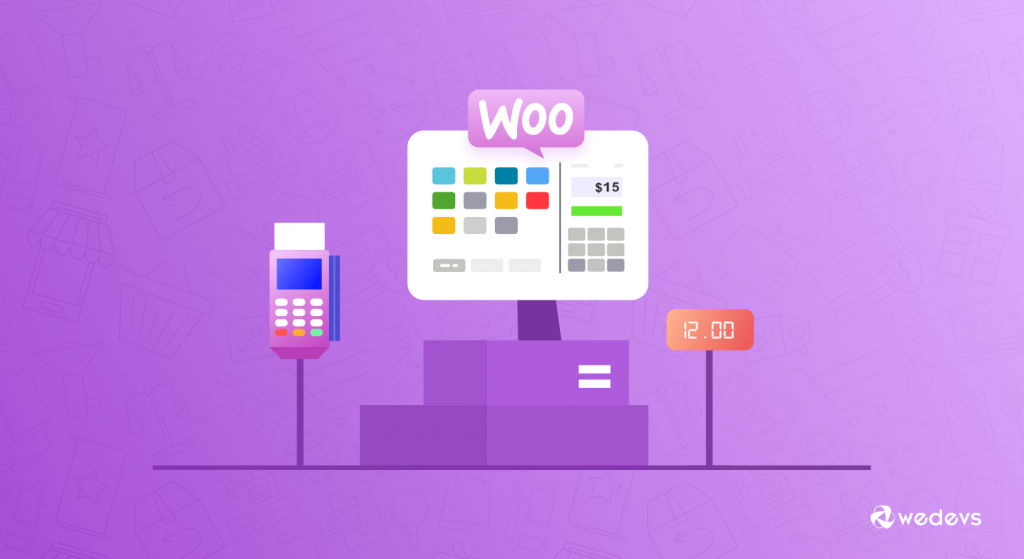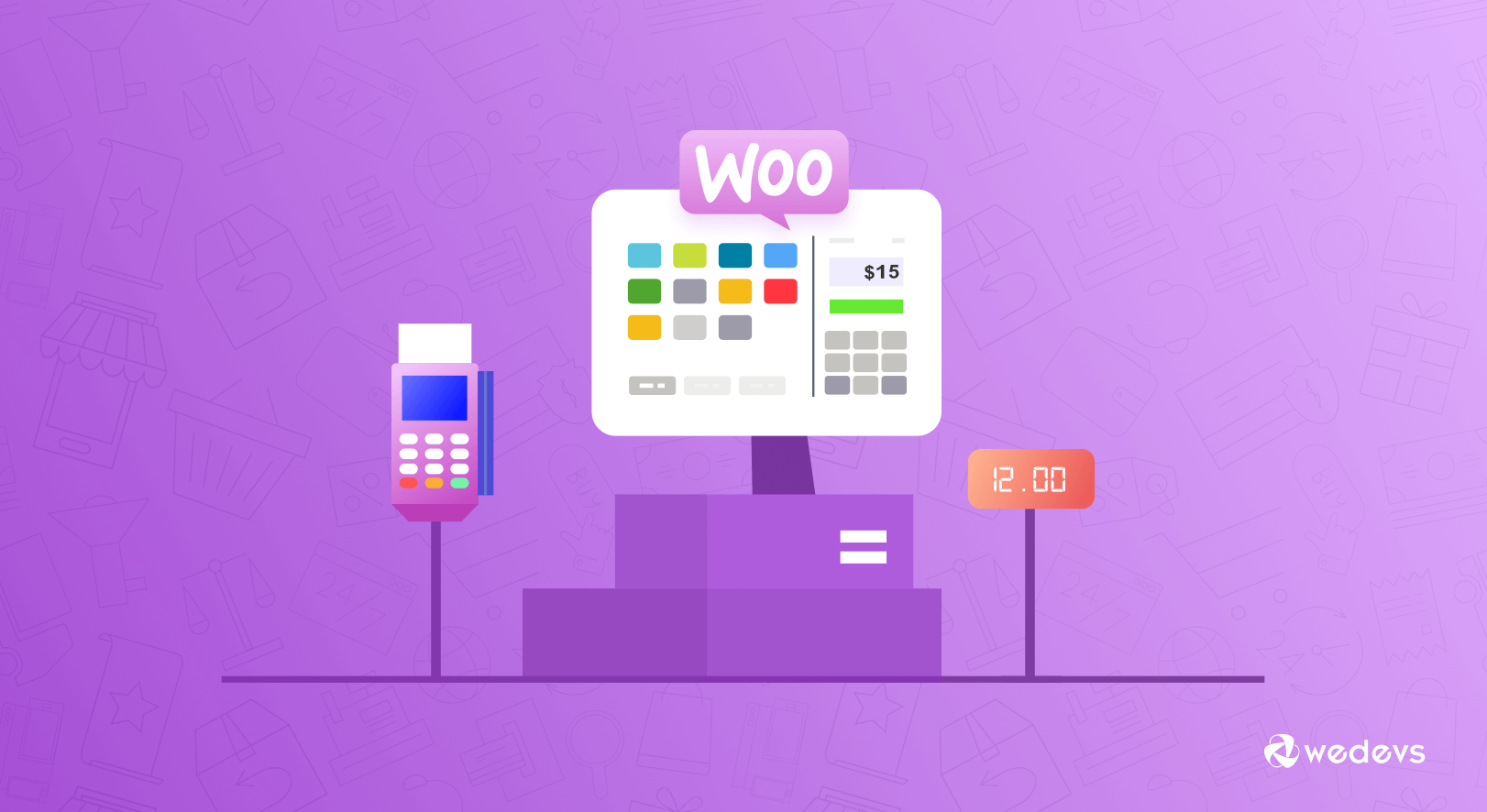 POS plugin for WooCommerce VS Cash Register
A POS system is not the same as a cash register.
Cash registers are used for small firms that deal with less variety of inventory.
Cash Registers are suitable for receiving cash payment and credit cards but they can't deduct inventory. You will need to manually check the inventory using spreadsheets. A cash register also can't accumulate the tax totals for you. So there will be more homework when you get back home.
A POS system, on the other hand, is more sophisticated as it does more than receiving payment. It will be able to track your inventory, handle tax calculation. The system will also have databases to track customers for loyalty and marketing purposes.
For a WordPress based online store, you are most likely to use the WooCommerce plugin and a POS plugin to keep track of your transactions with all the features of a real-life POS.
Except everything is done and saved online. Whereas for the standalone POS system, you have to maintain system hardware and software.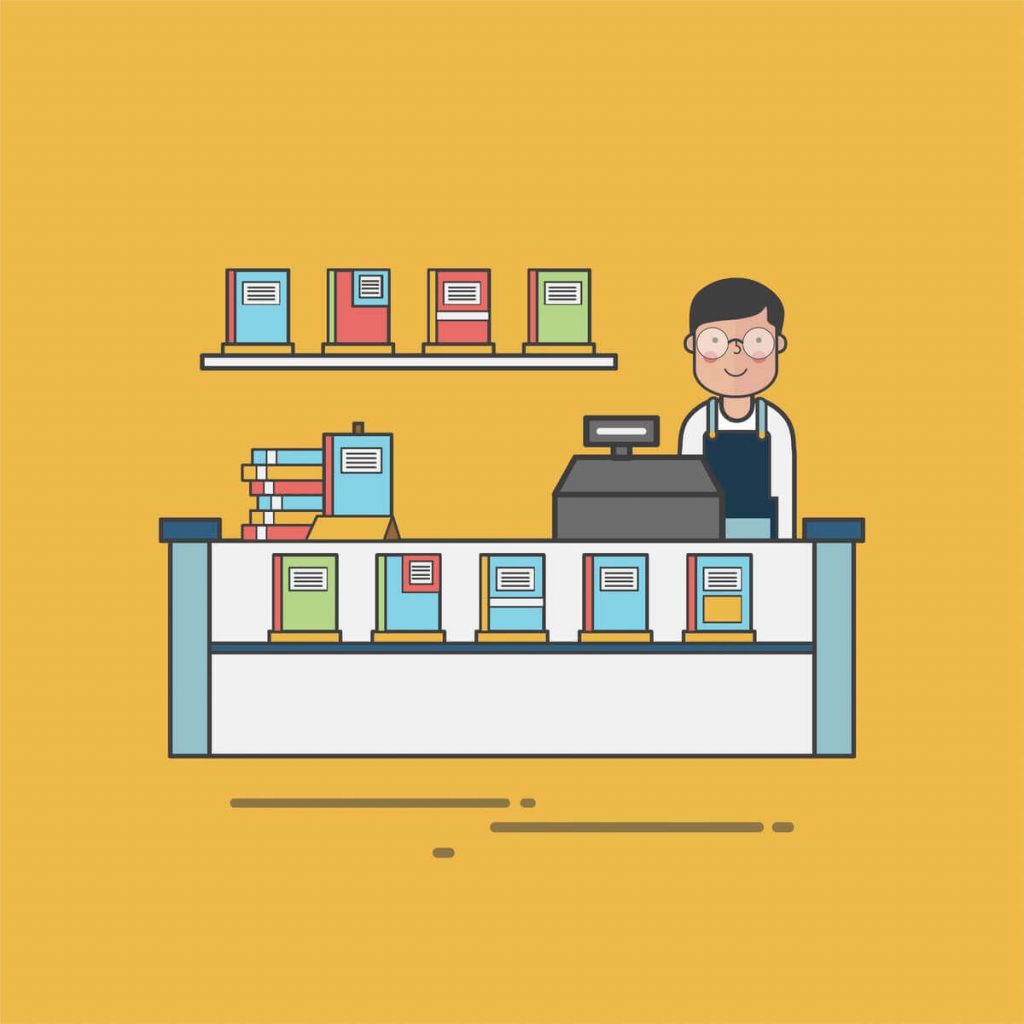 POS System for WooCommerce Plugin: Devices, Cashier & Outlet Management.
A POS system for WooCommerce plugin can be accessible to mobile phones. Therefore, you will be able to check how well you are doing in case you need to be away from your store.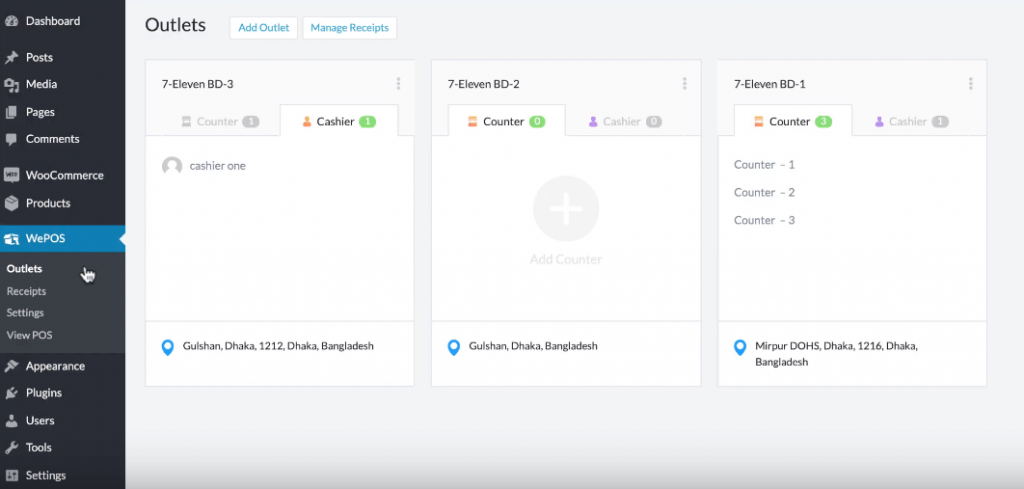 Another feature of the POS plugin is the Cashier and Outlet Management. If you have multiple outlets, counters, and cashiers this plugin can easily manage all of them at once. Note, this can only be done by the admin of the site. Cashiers, on the other hand, have the option to set discounts for eligible customers.
Data-Driven POS system for WooCommerce Plugin
POS systems are meant to record data of your inventory and items sold. A POS plugin handles this job smoothly. Just activate the tool in your WooCommerce plugin, then you are done.
At the end of the day, you will be able to see how well you are doing in your sales. And, it also helps you to calculate the tax as well.
The COST for a POS System for WooCommerce Plugin.
When you want to maintain the point of sale in your online store, it will require certain considerations and investment. For example, you need expert people to maintain and monitor POS activities manually. Maybe you should arrange training session too. All of these surely have a particular expense.
However, a POS Plugin can save a big chunk of your money and time at once. You don't have to worry about any of this. You will find plenty of resources like video tutorials, documentation, tips and tricks on the product website.
This is because everything is done online. All the training materials are updated and you can use them to prepare briefs and presentations when new employees are employed.
No Need to Develop the System
Shops require to not only set up a POS system but also contact a software company to build the interface.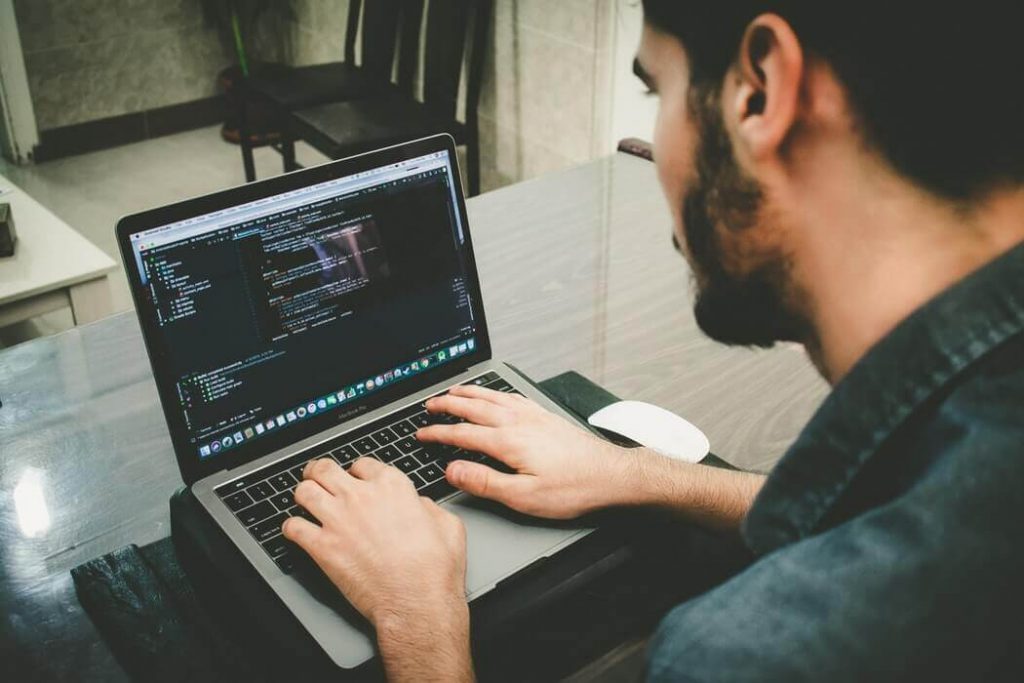 With a POS plugin for your WooCommerce site, you won't have to wait months for the development to complete. You simply set up your WordPress website, install WooCommerce and the POS plugin. Then you are on.
Technology for POS plugin
In this section, we will briefly talk about the technology POS plugins use for the WooCommerce plugin.
It is a single page application based on REST API. It also connects to your WooCommerce database.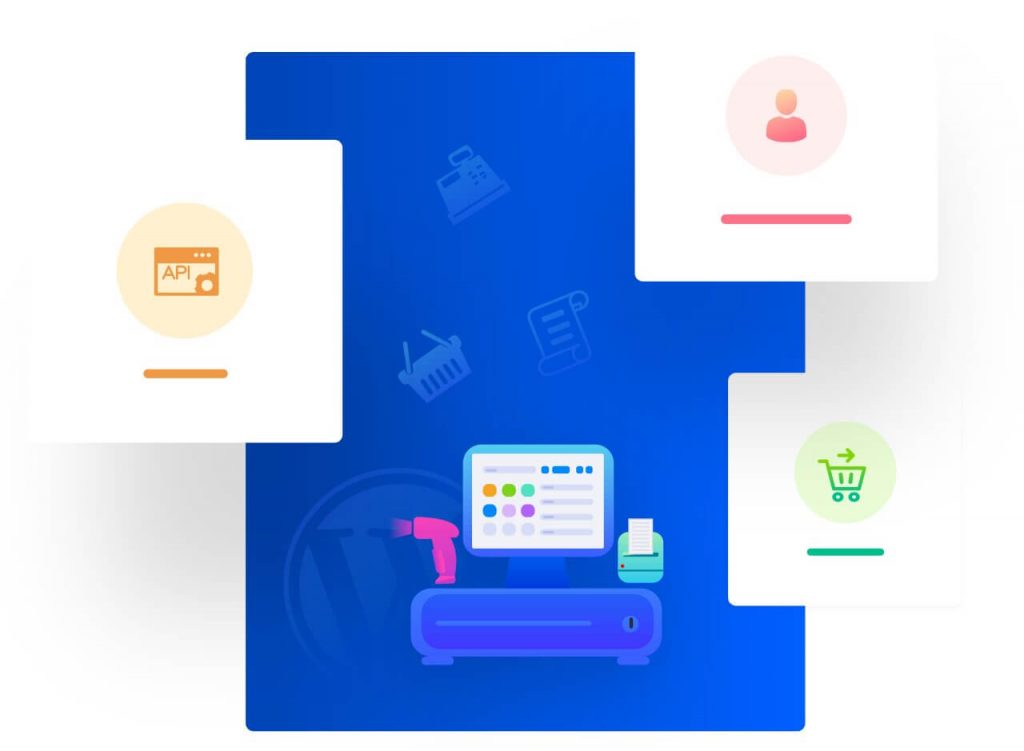 Here are some other features that define the POS plugin-
Custom barcode support
Online and offline retail store integration
A login option for Cashier for security purposes
NO manual invoicing for salesperson and retail outlets
24/7 user support
If you are stuck or facing technical issues, you will find help instantly. Thus, the POS plugin keep updating.
Which Version is the Best?
There are many types of POS plugins that fit well with WooCommerce.
It is best if you first analyze your business context. What kind of POS are you looking for in your store?
You can survive for a very long time with POS plugins that have free features. However, different POS plugins offer a wide array of different advantages.
If you are looking to have free POS features such as product search, barcode scanning, set fee rate for shipping or tax then WooCommerce POS will do the job. Hence, you will not have the feature to add customers, payment gateways with it.
If you need to add unlimited customers, unlimited products, tax calculation, cash gateway, an attractive user interface, then consider wePOS can be a great option for you.
How to Start with wePOS?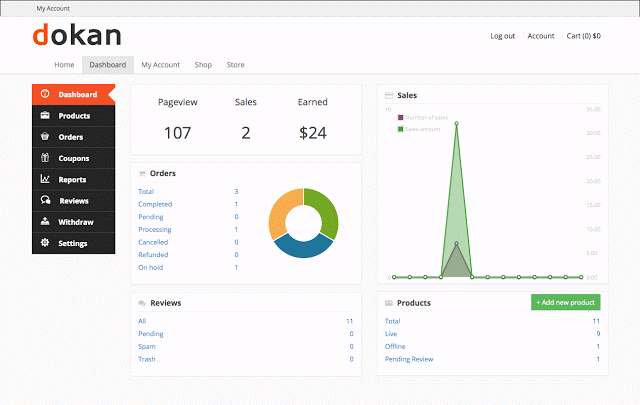 Its very simple, you install the WooCommerce plugin, set up your online marketplace, then go ahead and install the POS plugin.
Besides all the robust features, WePOS also support Dokan integration. If you are running an online multivendor website, Dokan is one of the most popular WooCommerce multivendor plugins in the market.
So tell us what do you think about POS systems for WooCommerce plugin. If you have any questions, let us know through the comments section. Cheers!