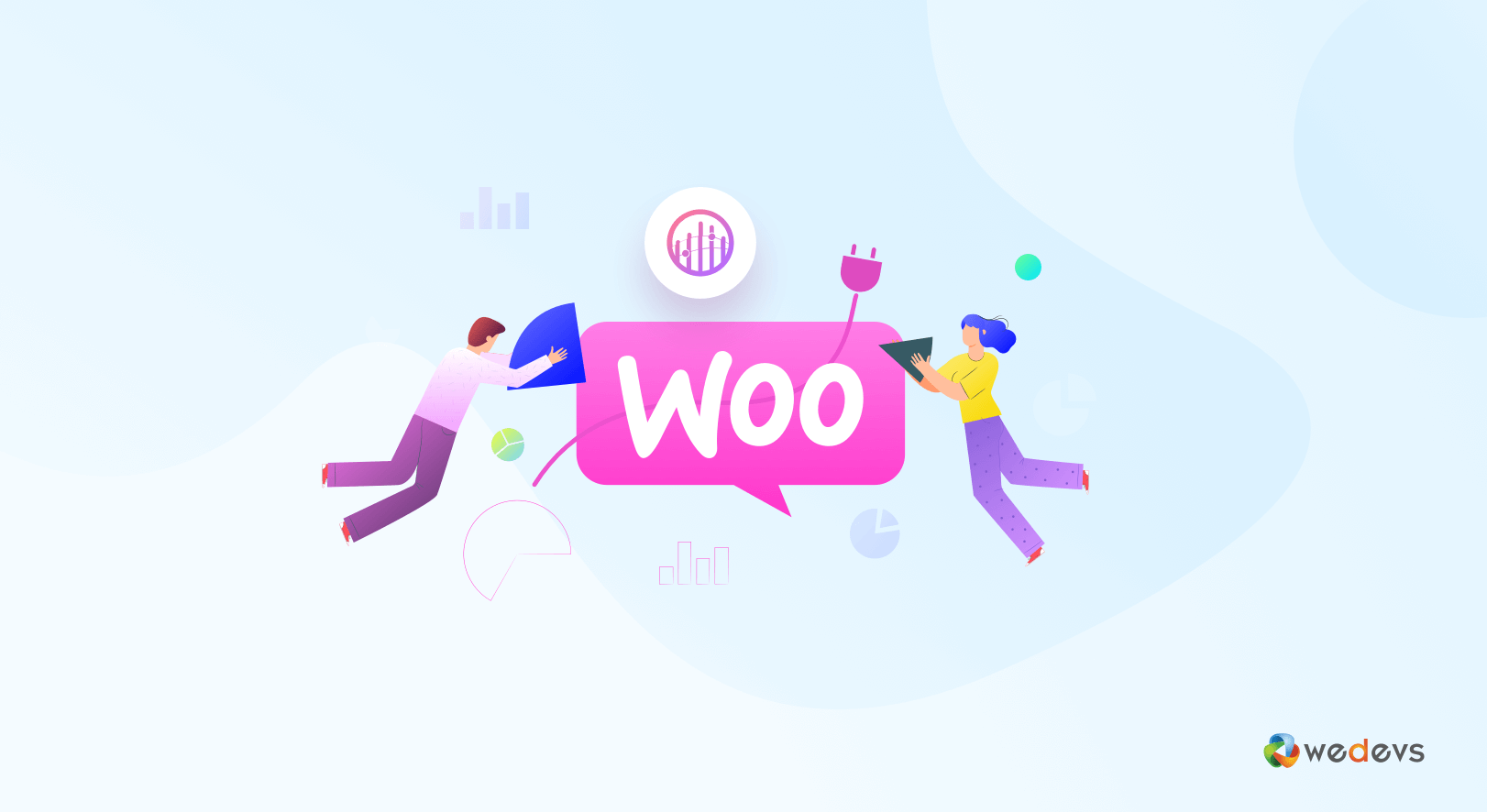 Best WooCommerce Conversion Tracking Tools (Advanced Analysis & Retargeting)
Why do you need to track your conversions and growth? Well, tracking gives you a clear idea of people reacting to your eCommerce store, social media shares, and ad campaigns. Eventually this all information leads to retarget your customers effectively. For WordPress powered online stores, WooCommerce Conversion Tracking analytics is a must.
WooCommerce is powering more than 93% of WordPress sites today. The reason behind this immense popularity is its openness to third-party plugins. So while you are using WooCommerce, it's easier to track your conversion information.
Here in this post, we will show you some of the best WooCommerce Conversion Tracking tools to gear up your business. Furthermore, we will discuss how conversion tracking works, and why it is so important for your WooCommerce store.
Significance of Tracking Your Conversion Activities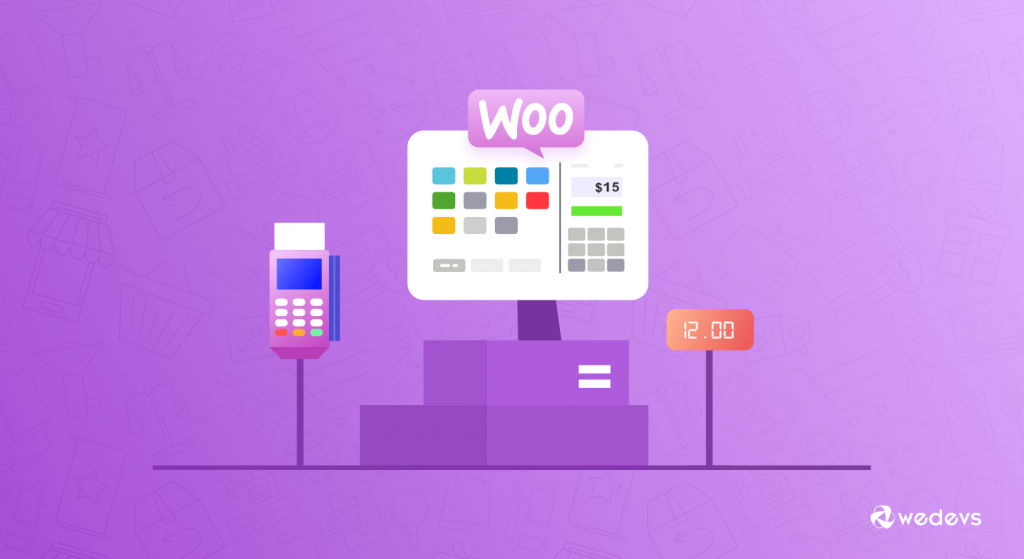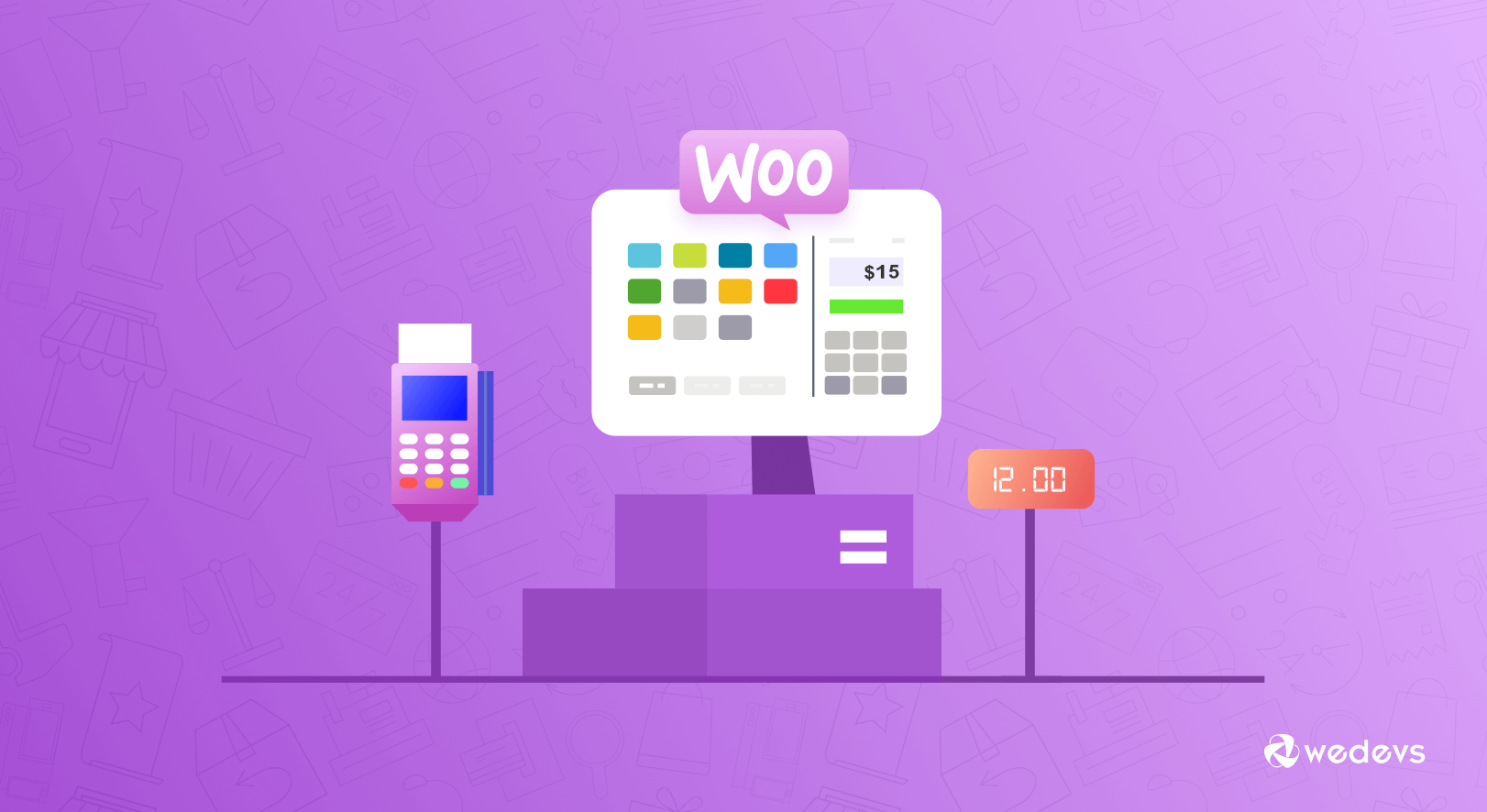 I never guess. It is a shocking habit—destructive to the logical faculty.

– Sherlock Holmes
To upturn the conversion and overall business growth, you need a data-driven process. Tracking conversion activities is one of the best ways to get reliable data that shows how your product performing.
There are different advertisement platforms and social media sites you utilize to run ad campaigns. If you track your user activities, you will know how your campaign performs. Thus you will also know which strategy works for you and which does not.
Here we are mentioning some factors that emphasize the importance of using a WooCommerce conversion tracking plugin.
A/B Testing with WooCommerce Conversion Tracking
A/B testing lets you understand the most effective parts of your WooCommerce ad campaign. You can try different models or types of advertising. Then able to collect data that will show you if they are impactful or not. After analyzing them, you can retarget the potential customers so easily.
Improve Your ROI
For example, one of your Twitter ads has high impressions and engagement. But they don't end up with a lot of sales. If you have a conversion tracking plugin install in your WooCommerce site, you will know where to improve which leads to a high return of investment. Even you may be able to minimize your cost.
Besides those two top reasons, WooCommerce conversion tracking helps you to measure these KPIs below.
Opt-in/ Registration data: Get track of when and how many people opt-in to your site either directly or through one of your ads.
Add to cart data: You will know how many times users add your product to the cart.
Check-out activities: Get track of how many times people go for a check-out.
Purchase Completion: Whenever a purchase is complete, the conversion tracking plugin will store this information into the database.
View Product: This KPI lets you know how much people love to interact with your product page and view your product.
Wishlist: If users add your product to a wishlist, it's likely that someday sooner or later they will make a purchase. So it's fruitful to retarget them all the way.
Search Activities: Search activities generated from your ads let you know which topic or categories users are visiting. Eventually, you can retarget them by analyzing their search preferences.
However, the most valid reason for using a tool that measures user activities is to learn how people are receiving your product. Hence, execute a strategy based upon that information to get the best out of your advertisements.
How Conversion Tracking Actually Works
More or less, the main job of a conversion tracking plugin in your WooCommerce store is this: it measures all the user activities, and sends retargeting data to your selected ad platforms. Look at this image below to understand how it functions.

After you have installed the plugin in your WooCommerce site, the plugin will track all of the user interactions in a strategic manner. For example, you can integrate your Facebook, Twitter, and Google AdWords campaigns with your conversion tracking tool.
While configuring the tracker, just include your ad platform details and types of data for each module. Then whenever a user landing to your site, the plugin will track the user demographics like age, location, behavioral preferences. And, then send trigger sensitive data to those media platforms and retarget users.
To learn more, you can read our step-by-step guide on how conversion tracking works.
Top WooCommerce Conversion Tracking Tools
You won't find a lot of plugins that fit your exact need to track WooCommerce conversions. However, these types of plugins work simply, but they accomplish complex tasks nonetheless. Let's take a look at some of the best tools out there.
1. WooCommerce Conversion Tracking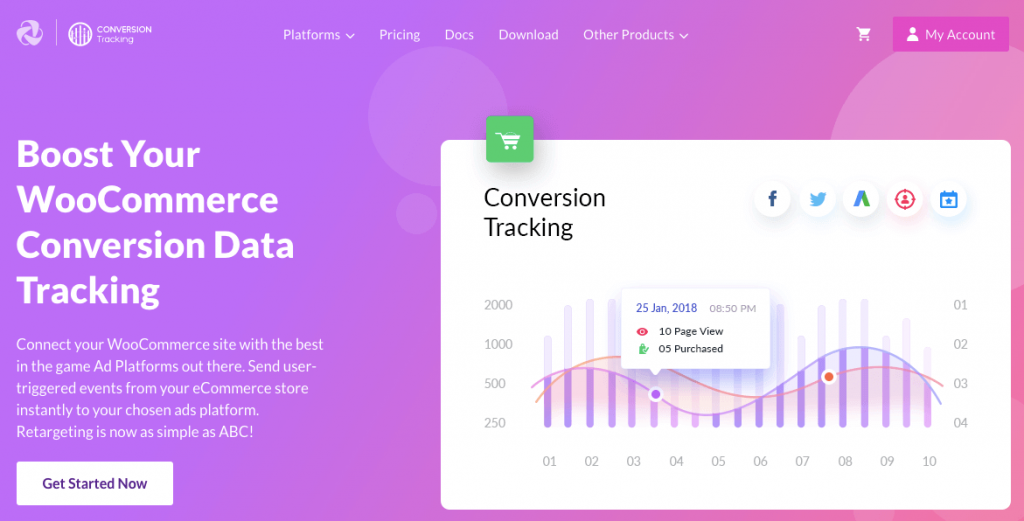 WC Conversion Tracking utilizes advanced conversion analytics to retarget your user from Facebook, Twitter, Google AdWords, and Microsoft Advertising. On the other hand, you can customize your retargeting preference for a new platform anytime.
Top Features:
Tracking trigger-based events
Fine-tuned audience retargeting
Facebook Multiple Pixel and Product Catalog
Submit custom values to connected platforms using custom parameters
Don't need to apply any custom coding
Define the particular roles of your team member to access analytics
The installation process is pretty much simple. Here you will find a step-by-step tutorial on how to install WC Conversion Tracking to your eCommerce store.
Pricing:
You can start using the free version of WooCommerce Conversion Tracking by downloading it from WordPress. However, the pro-plans provide you more powerful features and flexibility.
2. PixelYourSite

You can track almost every user activity in your WooCommerce site with this plugin. For example, it sends automated information from user comments, registrations, social shares, or form submission on your site.
Top Features:
Facebook Pixels
Google Analytics Conversion Tracking
Microsoft Tag
Pinterest Tag
Google Adwords Integration
Easy Digital Downloads support
The installation process is easy and simple. You don't need to be a coding expert as well.
Pricing:
It offers three different pricing like Starter, Agency, and Advanced that starts from $150 to $500.
3. Enhanced Ecommerce Google Analytics for WooCommerce

This plugin is centered mainly on Google Analytics. You can track your WooCommerce shop's user behavior with all the Google Analytics enhanced eCommerce support. It helps to make a more informed and data-driven decision.
Top Features:
Four types of behavior report – Shopping, Checkout, Product Performace, Sales Performance
Guest checkout features
Captures product impressions
Google Analytics opt-out
Support your local currency
IP Anonymization
It's a multi-layered product for your WooCommerce analytics conversion tracking. Hence, the installation process is a bit less easy.
Pricing:
The free version offers limited features. Although, you can purchase a premium plan that starts from $135. Extended support for six months will cost an additional $48.
Wrapping Up
Every WooCommerce store owners need to know how their user interacting. Running advertisements won't make any difference unless you follow a strategical ad campaign boosted by user behavioral data.
To accomplish this goal, you must implement a WooCommerce analytics conversion tracking plugin. The sooner the better. As we have mentioned some best tools in the market, you can get along with WoCommerce Conversion Tracking for balanced and advanced benefits comparably.
So, that's it. Have you any specific questions or opinions regarding the topic we are covering? Don't forget to share it with us.