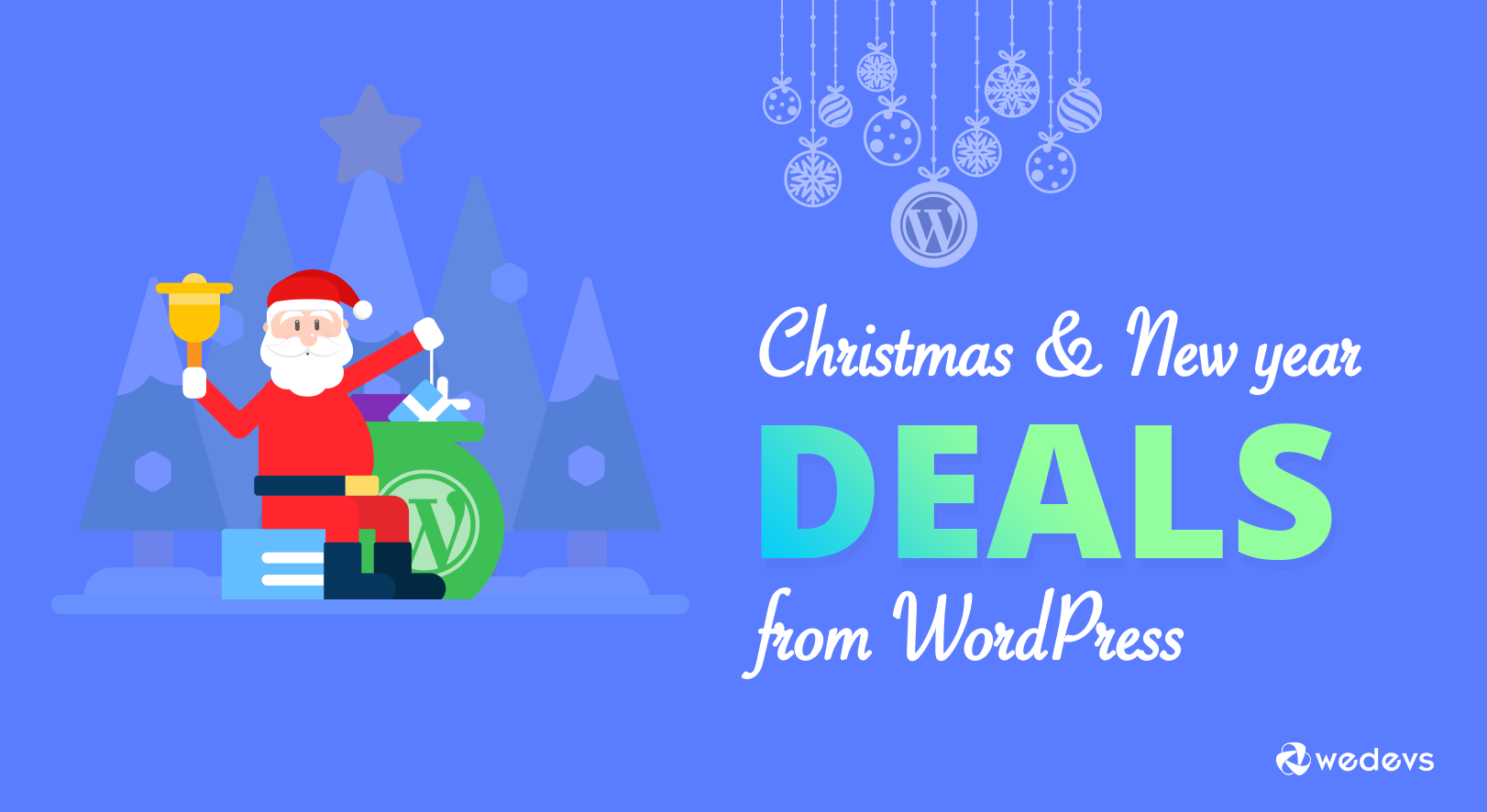 Best WordPress Theme, Plugin and Hosting Deals for Christmas Day and New Year Celebration
Like all of us here, are you already hearing the chime of the church bell and the Christmas Carol all around you? Well, it has all started for us right from the beginning of December and we can all feel the joy and cheerfulness of Christmas season. With the never-ending merriment and ecstasy of Christmas Eve, we all want to begin our journey to a year with the utmost bliss in our mind.
In this festive season the exhilaration doubles when we get the Xmas and New Year present from our loved ones & well-wishers.
Keeping that tradition in mind, and to double up your contentment while you prepare to celebrate through Christmas to New Year's Eve, we bring for you some of the best deals from the WordPress companies all around the world. You will be delighted to know we have enlisted some of the most popular WordPress holiday deals for Christmas & New Year that includes domain, hosting, themes and plugins. We will keep updating this list till the end of this year, so you better bookmark this page to keep yourself up to date with all the exciting deals of this festive season.
We hope you get to pick your desired Xmas and New Year gifts from here. Cheers!!
*Click on the icons to jump to deals directly.
We have segmented the whole post into four sections including Web Hosting Deals, WordPress Themes, Plugins Deals and finally WordPress related SaaS services. You can easily navigate using the above images.
If you have your own offers and want to add to this list, please fill up the form bellow.