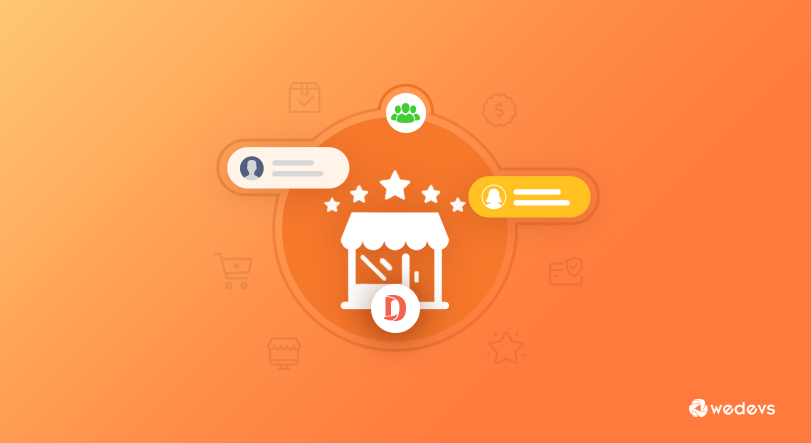 Dokan Vendor Review: Bringing Power Back to Customer
Good word of mouth will always be a key point for any successful business. Psychologically, individual customers will always follow what mass people are saying.
In business, if you gain some reputation it becomes even tougher to hold it. In this age of technology with all the information being thrown from everywhere, it is harder than ever. It is nearly impossible to sell a bad product and get away with it.
On the contrary, with a good product and a little patience, the customer will always reward you. Dokan the best front end multi-vendor marketplace solution for WordPress brings you Vendor Review extension for this very purpose.
Why Individual Vendor Review?
On any good e-commerce platform, it is a must that quality must be ensured. Among a growing number of products & vendors, it is a very difficult task. A marketplace will only thrive if it sells good products. Of all the clever ways for quality control, a very effective way is to review the vendors independently other than their products. This gives customers the option to not only voice their opinion about the product but also who is selling them.
Popular e-commerce platforms like Etsy, eBay provide their customers the option to rate each vendor store that they buy from. This not only ensures customer satisfaction but also an authentic vibe for the marketplace.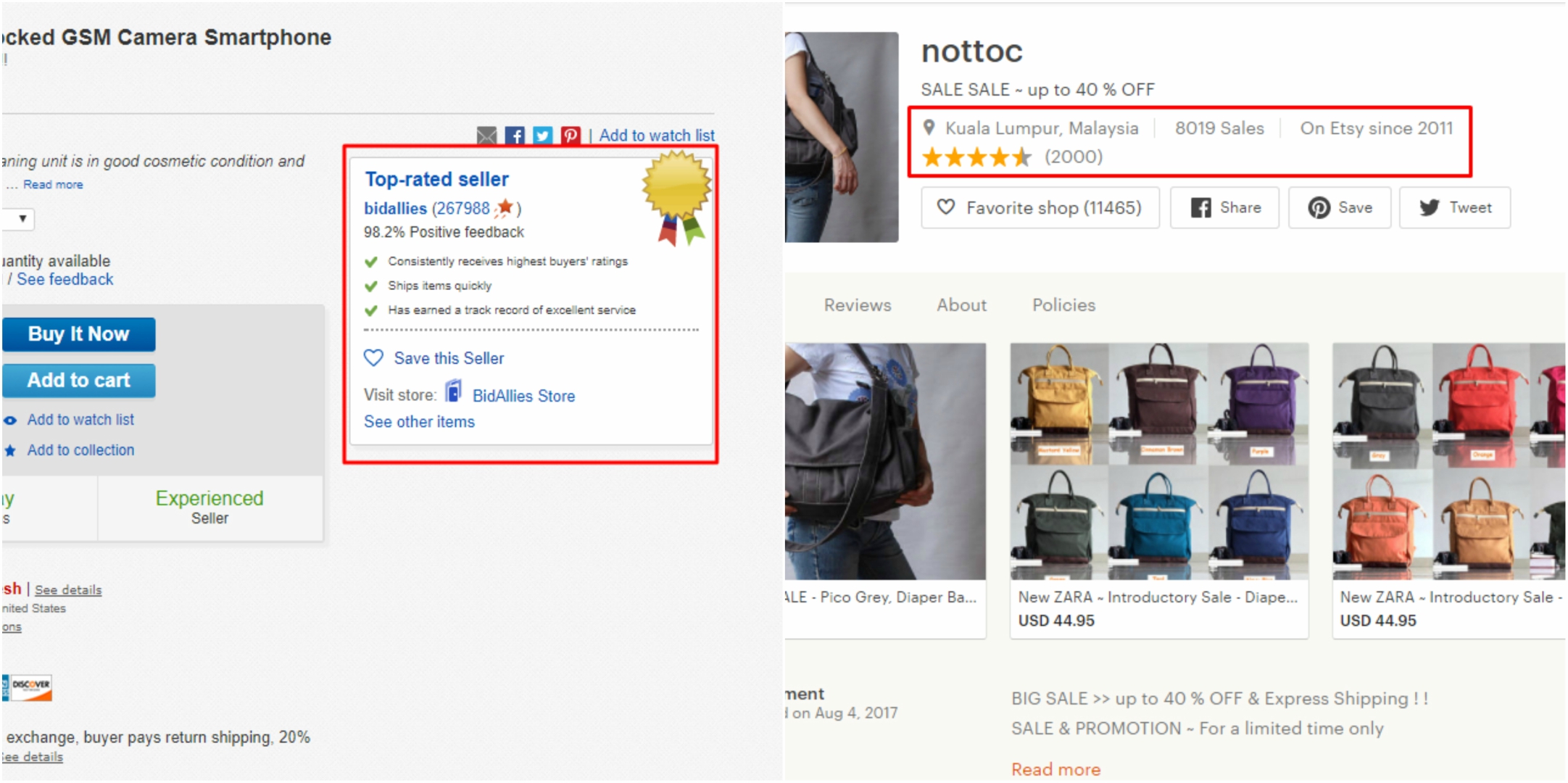 This also encourages competition among vendors selling the same type of product. As the marketplace will be more open about quality, they will strive to give the best value for the customers' money. This nifty little feature comes very useful when growing a booming marketplace.
What does Dokan Vendor Review Bring
Dokan Multivendor plugin provides each of the vendors their own store page with a unique URL. All the reviews for a vendor are the aggregated reviews that he/she got on the products. Customers are not able to give their opinion about the store itself. This affects the customer-vendor relationship and admin credibility. This is where Vendor Review extension comes in. It distinguishes reviews and ratings between products and the vendor. So they can be held liable for any customer complaint. It brings –
Vendor reviews which are displayed on the store can be seen by all the customer
Text and rating option for customers.
A customer can see all previous reviews.
A vendor cannot manipulate reviews.
Only admin has the option to edit reviews.
This creates a level playing field for all the vendors so that the marketplace will grow according to the competition.
Prerequisites
As Vendor Review is an extension of Dokan, you need to first install Dokan plugin on your WordPress site. You need to install the below list accordingly
How to Setup
Setting up Vendor Review extension for Dokan plugin is really easy. Assuming you already have Dokan plugin installed on your WordPress website you need to follow the below steps. If you don't, here is a step by step guide for you to install Dokan.
Enable product reviews from WooCommerce settings menu



Go to WooCommerce→Settings→Products
Check Enable products reviews
Save changes

Install Vendor Review extension


Go to Dokan→Add-ons→Vendor Review
Click view details and you will be redirected to Vendor Review product page.
Purchase, download, install and activate the extension
NOTE: You need Dokan Pro version
How it Works
As a Customer
After installing the add-on, rating and review option will be available for each vendor. To give feedback for a Vendor store, customers need to
Go to the store page
Press the review tab
Use write a review button
Submit their review
The given review will be seen by other potential customers as well. This creates a level a transparency among the buyers and the sellers.
As a vendor
Log in as a vendor, you will be able to see all the reviews the customers gave on his/her store page.
Vendor Dashboard→ Visit your store→ Reviews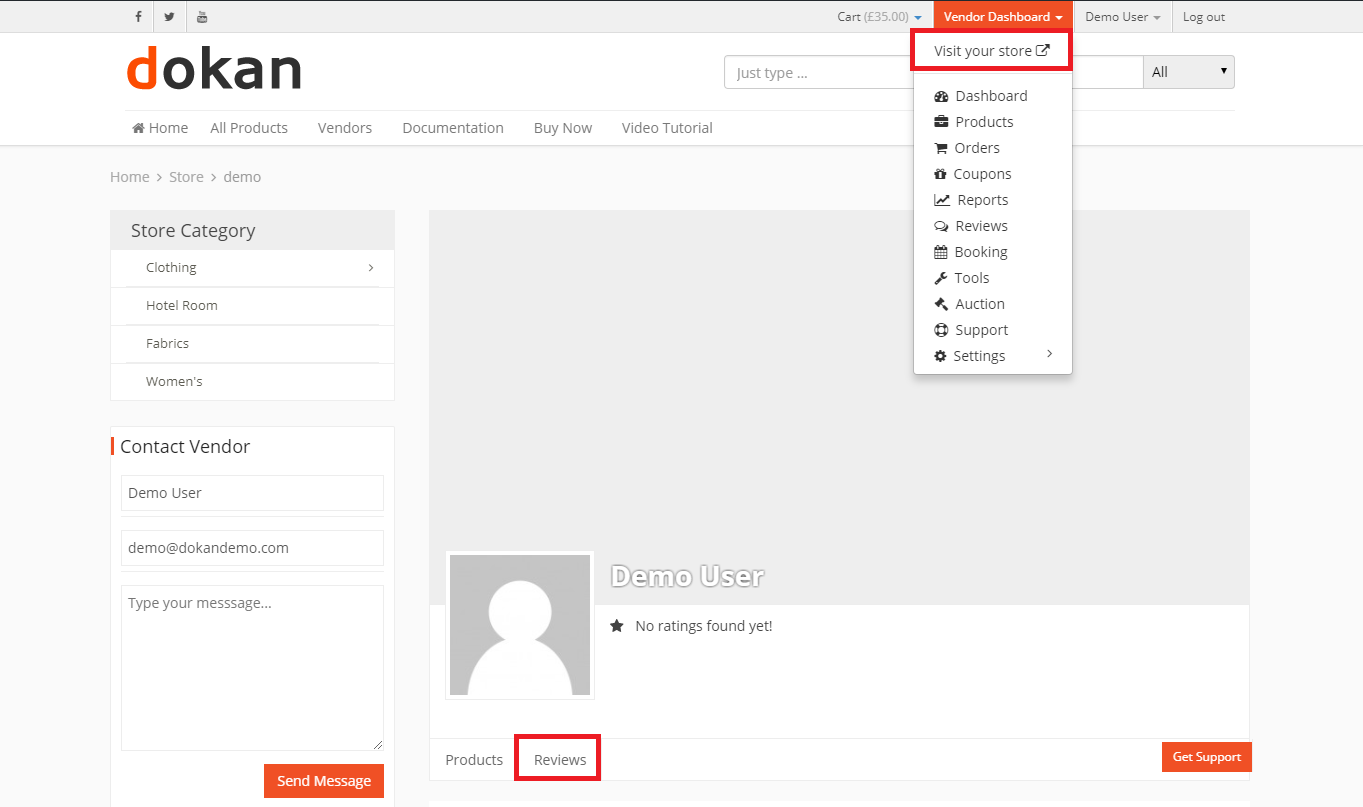 Admin has the Final Say
Only Admins should be able to edit the submitted reviews. In the current version of Dokan Vendor Review, Both Admins and Vendors can only view them, they cannot edit or delete any given review. But we have plans to add a new feature which will allow the Admins to edit and also remove any review if they want. So, if a customer gives a vendor a bad rating intentionally or there are spam reviews, vendors can request the Admins to take action. This will help to maintain proper authority within your marketplace.
Final Thoughts
In any business, no amount of emphasis can be enough for reputation. When using Dokan, you will be giving permission to multiple vendors to sell through your website. In this process, quality control can become a bit too much for one admin. This is where the customers come in. By allowing them to give their opinion to not only the product but also to the seller you are keeping the vendors in check.
This just might be what is missing from your booming marketplace. Also, share your opinion if you have already used this extension.
Check Dokan Vendor Review Now →