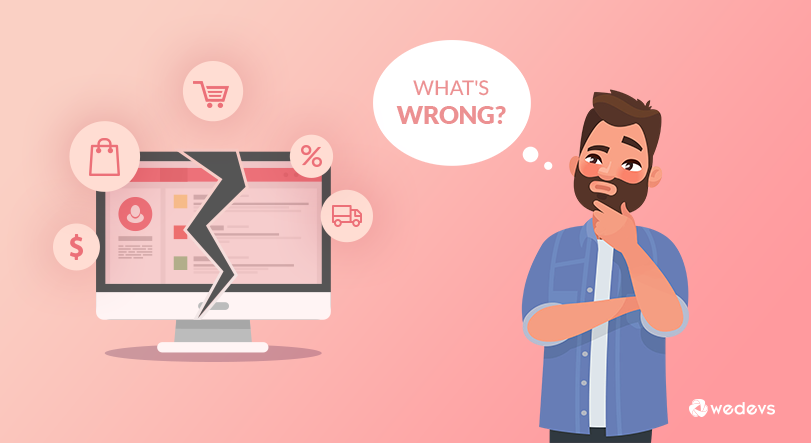 Are These Costly Marketplace Mistakes Killing Your Startup?
Online stores and marketplaces are mushrooming all over the world and replacing the traditional "brick and mortar" businesses. Digital technology is continuously shaping the way people buy and sell products and services as it offers greater convenience to both the parties. Last year, the turnover of global B2C (Business to Consumer) eCommerce market was an astonishing 2671 billion dollar! So it is only natural for an entrepreneur or budding trader to go for a slice in this huge cake and start their own online store or marketplace.
So if you are someone who want to start his own marketplace startup, this article is for you. Here we will discuss in lengths about some costly marketplace mistakes that can potentially ruin all the efforts (not to mention, money as well) that you have put into your dream business . But before we move on, lets clear any concepts regarding online stores and marketplaces.
Confused Between Marketplace & eCommerce Store?
If you have an website where you are selling (and promoting) your products and services exclusively, it falls into online store category. However, if you own a website where you are allowing multiple sellers (aka vendors) to sell their products to hosts of buyers, it should be called as a marketplace. The most common way of monetizing through a marketplace is charging commission from each transaction.
Now that you have a clear understanding, lets get started with some deadly marketplace mistakes and how to avoid them.
Low Focus on User Experience and Branding
Your website has to be smoothly navigable by your website visitors. For example, they should be able to find anything easily. The search option should be visible and working. I personally get frustrated and leave the website at once when I can't find a search box. Similarly, the products and services should be readily ascertainable. And here comes the importance of a solid content placement.
If you are designing the website from the scratch, then you need to plan the overall layout before starting. Alternatively, you can buy suitable themes from reputed websites like ThemeForest, MojoThemes or InkThemes. These themes have been built keeping the UX and design aesthetics as prime focus.
Branding is another area where you can not afford to lose focus. From the first glance, it must appear to the visitors that it stands for a concept. Your logo, website's look and feel, content focus, social profiles, communications etc. should be in sync to ensure a solid branding. And that is usually the initial steps towards building good reputation among your target market.
Overlooking Poor Review of Products
Review and comment features are now a must have in marketplaces. These user generated contents are a social proof of your business performance. Poor review of products will damage your business like anything. You might be thinking, "why would I take responsibility of it? This is my vendor's task to ensure they earn good reviews and make profits". But here you are having myopic vision, my friend.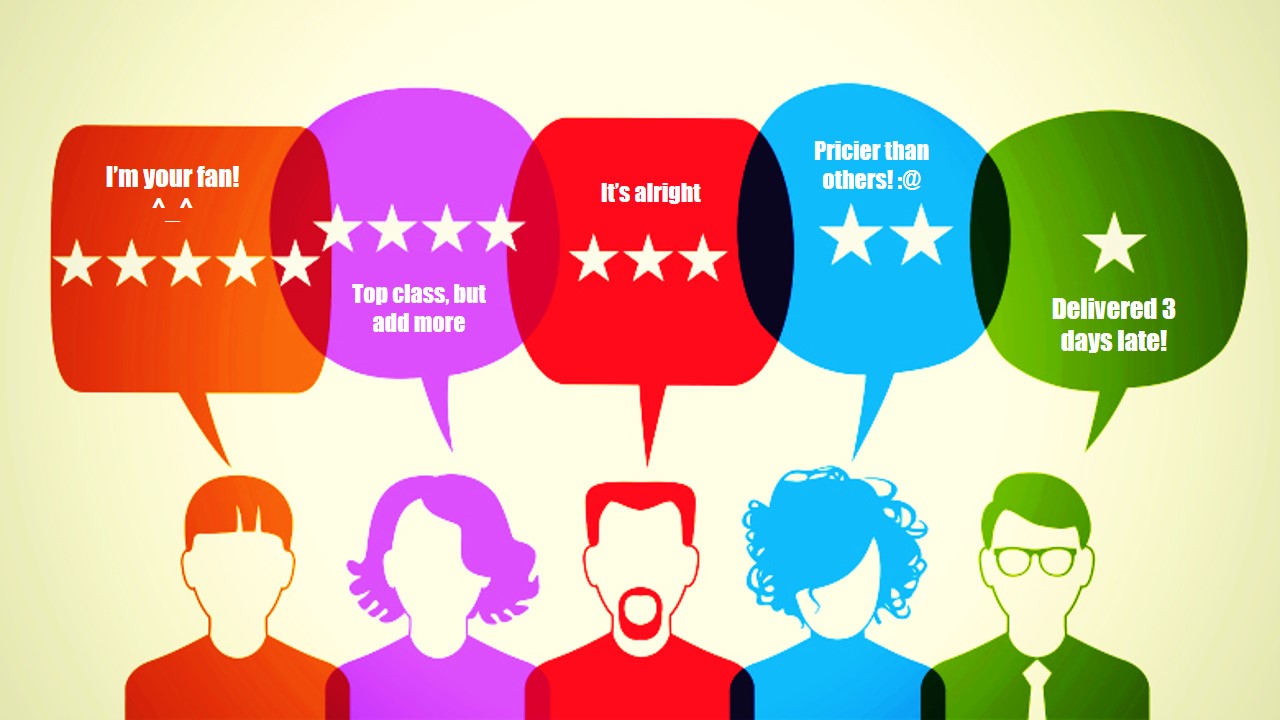 This is your marketplace; you have a claim in every single penny that your sellers make. So you need to make sure the overall impression of the enlisted products are above par. If your vendors get bad reviews, you get a share of it as well. Here is what you can do to solve this problem:
Disapprove the products that don't have clear description and relevant images.
Take customer review into account while making decision about products and vendors.
Set different rate of commission based on the performance.
To have a better understanding of how to manage vendors, please go through this blog.
No or Little Use of Analytics
Many novice businessmen are skeptical about the application of analytics services. They think analytics is all fancy and it does not deliver any significant business results. But they can not be any more wrong in this case. Let me provide reference of the most commonly used web analytics platform that is Google Analytics. If you have it integrated with your website, it will give you a lot of smart insights like which time of the day you're having max / min sales. Which demographic population or region are interacting with your marketplace frequently and so on!
You, as an entrepreneur, should be able to utilize these valuable information. You have to design and drive your promotional efforts based on the findings. Resource allocation would be much easier than before. Most importantly, you can track and monitor everything that your website is going through. Now wouldn't you agree that it's a great convenience?
Failure to Provide Support Service
A website with no sign of customer support service is six times more likely to be shunned by the netizens. Those who wish to be your vendor or buy something from the marketplace might have some queries with regard to your service policy and guidelines. Say you have around 700 unique visitors daily of which 30% have basic queries about your marketplace. But there is no section in your website to respond to their queries? So how many potential leads are you losing each day? 200+! That should hurt, no?
The least you can do is to create an FAQ section in your website. The FAQ menu has to be prominently visible in the main landing page. If you have a long list of FAQs, then you should group them under relevant categories. And do add visuals in places where it can better explain the situation than using words. When you scale up, add a contact form and live chat support in your website for a sustainable customer experience.
Inefficient Payment Process
Business sustains from the revenue it generates. So the payment process should be seamless if you want to make the best out of your marketplace. If you do not provide a range of payment modules to the customers, the number of sales will most certainly decline. A customer might have a Stripe account only, but your marketplace provides PayPal support. In this case, s/he will simply switch to another of your competitor. That is just one illustration of how lack of payment methods can damage customer experience.
Furthermore, the payment policy for the vendors should be clearly specified. A huge portion of it depends on your business model but here are certain things you should decide on beforehand and execute accordingly:
a) A time range for clearing vendor dues
b) Payment alternatives for customers
c) Fee structure for vendors
Poor Delivery Channeling
This is a big concern for marketplaces which ensure physical delivery of their products. But it applies for digital products as well. Your delivery methods should cater to your customer's need- it should be provided at their convenience. For example, the customers do not prefer to get outside their place to receive a package. Also, they might have a preferred time for the delivery. If you are simply being naive about these customer expectations, you are doing it wrong!
Furthermore, you must track and monitor the performance of your delivery partners / modules. It will help you understand which channels are not working or what to improve. A frictionless delivery system is what you should crave for- the whole process from the beginning to the end is specified and designed for maximum customer values.
Final Words
Running a marketplace successfully for years is an uphill task. It requires determination, expertise, knowledge and foresight. Most importantly, it will make you go through bitter experiences. But the best response remains the same- learn from it in order to become successful.
So what is your story? Do you think I have missed any major points? Let us know your opinion.