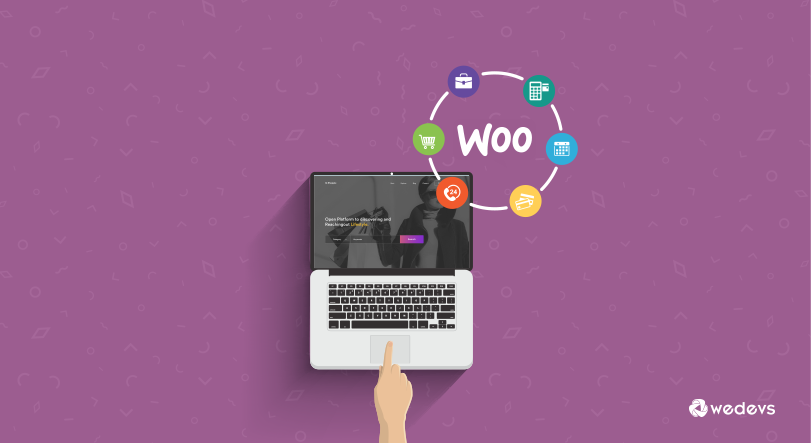 Not Using WooCommerce to Build Your Ecommerce Website? Think Again!
If you are planning to start your eCommerce business, the first hurdle that you will come across is selecting the website platform. Why? Because this is the pillar of your business. When the pillar is not built wisely, the structure might collapse at any time. This is why you need to pick the right platform for your eCommerce.
Creating a self-managed online store seems difficult for regular users. But with modern technology, you do not need to be a super techie or have a degree in computer engineering for that. If you can pick the right eCommerce engine for your website, it will do more than half the job for you. Luckily for us, we have WooCommerce – the most customizable and user friendly eCommerce platform for building an online business. It has been downloaded more than 121 million times. Just take a moment to think of the impact this plugin has over the global eCommerce industry!
In this article, we will discuss what makes WooCommerce so special in terms of usability and reach. Why WooCommerce stands out from its powerful competitors like Magento, Shopify, or Etsy.
1. WooCommerce is FREE!
Cost is a serious consideration for any business. WooCommerce is as good as it can get on this front because it is completely free! The major competitor of WooCommerce is not so generous. For example, you need to buy a pricing plan to get started with Shopify. Besides that, a certain percentage of commission is charged at each checkout.  Etsy can be downloaded for free but it charges $0.20 for each listed product.
2. You Don't Need to Worry About Security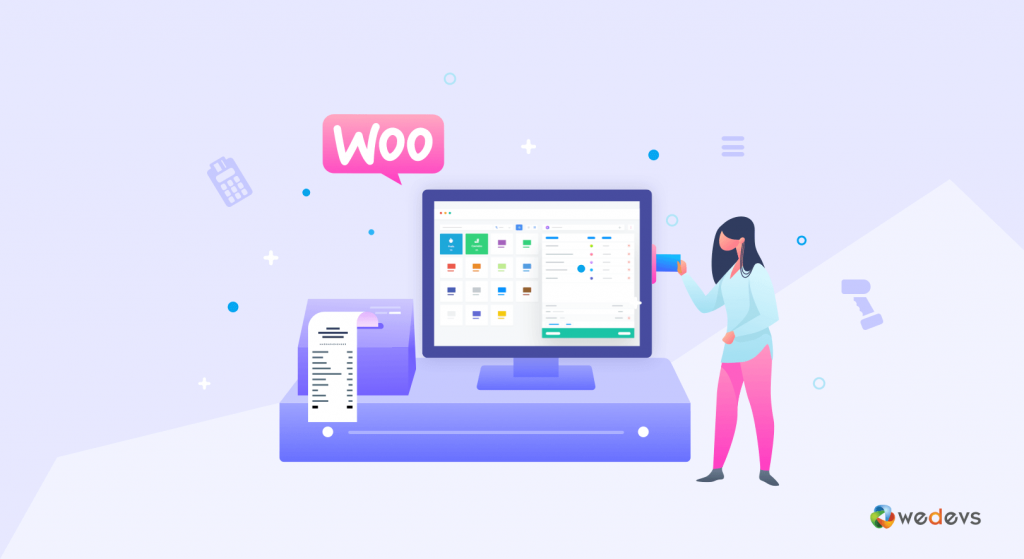 Having a protected transaction process is a must for any solid eCommerce website. Also, the website must not be vulnerable to hacking and other external malware. WooCommerce lets you be at the top of your game by releasing frequent updates. This way, you do not have to worry about security issues. Another awesome thing is that WooCommerce is monitored by the best website security platform Sucuri.
Apart from these, there are plenty of resources all over the internet about how to tackle any kind of problem with WooCommerce. It is the most trusted eCommerce builder for a reason!
3. Customize Your Website As Much As You Want
WooCommerce might be free, but don't think it only provides a basic platform with ZERO customization. The reality is the exact opposite of this assumption. You can select from thousands of themes and plugins if you are using WooCommerce for your eCommerce business. These are being used by numerous online businesses. If you are looking for customizing your website, WooCommerce is the best option for you.
So, why do you need to reinvent the wheel?
4. WooCommerce Includes Powerful Analytics
In order to increase the conversion rate, you must know about your customers and the way they interact with your online shop. WooCommerce can help you in that. WooCommerce provides an an extensive set of analytics displayed in a clear and intuitive interface. Moreover, it's simple to integrate WooCommerce with any third-party analytics services like Google Analytics with extensions.
5. Expect Every Possible Functionality
Ecommerce entrepreneurs typically struggle with product offerings and payment methods. For example, you might want to sell both tangible products like mobile sets and subscription products like violin courses. WooCommerce gives you the easy features to sell literally ANYTHING! Read the following blog to know more about how you can explore product variety to take your eCommerce to the next level.
You may also like to read: How You Can Sell Anything with WooCommerce
On top of that, WooCommerce supports more than 140 payment gateways to cater to your needs. It is safe to say no other eCommerce builders have ever come close to this platform in terms of quality and number of payment gateways. No matter where your customers live, they can purchase from your store comfortably and safely.
6. Guarantees Search Engine Optimization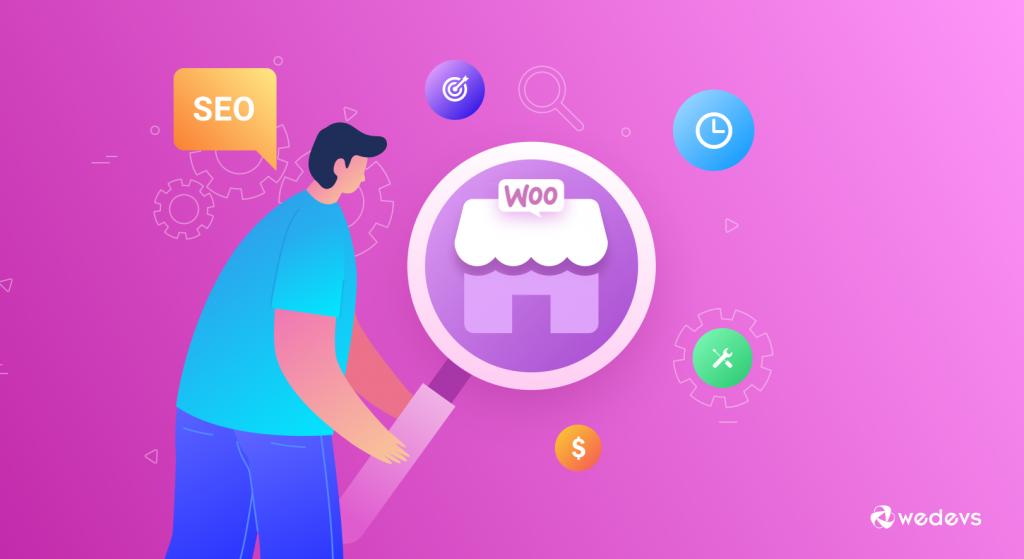 Ensuring a high ranking on search engines must be one of the topmost priorities for eCommerce owners. According to a study, more than 40% of online shoppers search for a product before making a purchase decision. WooCommerce undoubtedly leads this race since it is powered by WordPress. Optimizing website content can not get easier than in WordPress.
7. WooCommerce Has A Vibrant Developer Community
WooCommerce is entirely open source, which means you can modify or add core features, build new extensions, and develop custom themes as well. For some other eCommerce applications, it's difficult to manage any programmer who are capable working on that or if you find anyone, s/he is expensive to hire.
On the other hand, you can easily find someone who can customize your WooCommerce store. Or you can also do it by yourself by going through some easy tutorials and blog as this eCommerce platform is super easy to perform.
8. WooCommerce is Made For Selling
WooCommerce is designed dedicatedly to sell products online. So, an online retrailer will find everything s/he needs to set and run an online shop successfully.
Very easy to use – download, install and go
Offer Flexible and Secure Payments- 140 region-specific gateways to choose from and integrate with
Simple to update products and fulfill orders through WooCommerce dashboard
Automated tax calculations, live shipping rates from leading carriers, options to print labels at home, and the mobile app for iOS and Android.
A number of customizable and mobile-friendly free & premium WooCommerce themes are available. Or build a custom theme to give your store an elegant look
Helpful documentation that gives the guidance for new eCommerce retailers to operate a shop smoothly.
In short, WooCommerce is the complete package that is fast, simple to use, and can adapt to the needs of your eCommerce business.
9. Rich and Exclusive Extension Marketplace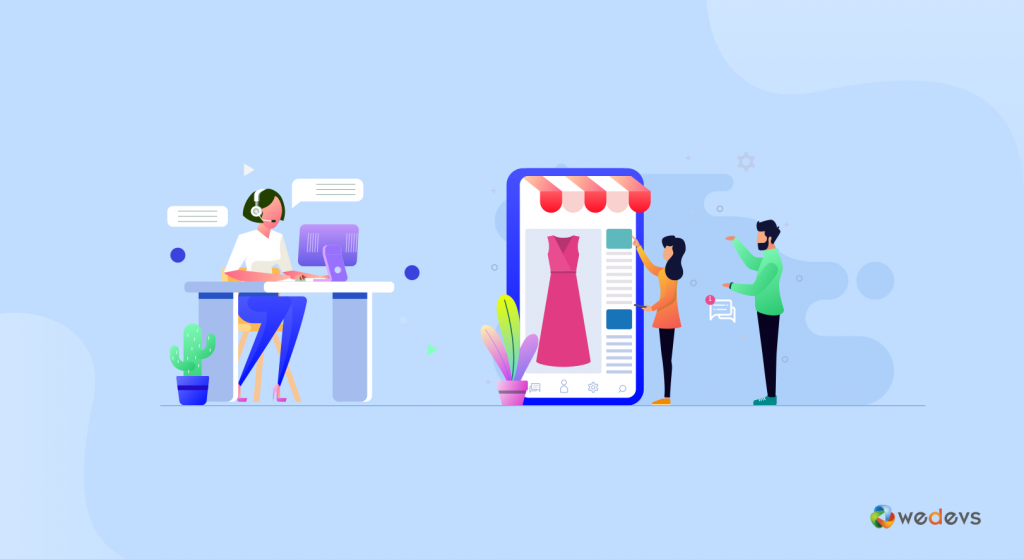 WooCommerce offers over more than 500 official and countless 3rd party extensions to build your marketplace in the best possible way. These extensions cover every possible payment method, data import-export, accounting & marketing modules, product types, reporting & analytics, membership, and so on! These extensions are way ahead of their competitors in terms of both quality and review.
You can check out all the WooCommerce extensions by clicking on this link.
Build Your Own eBay Effortlessly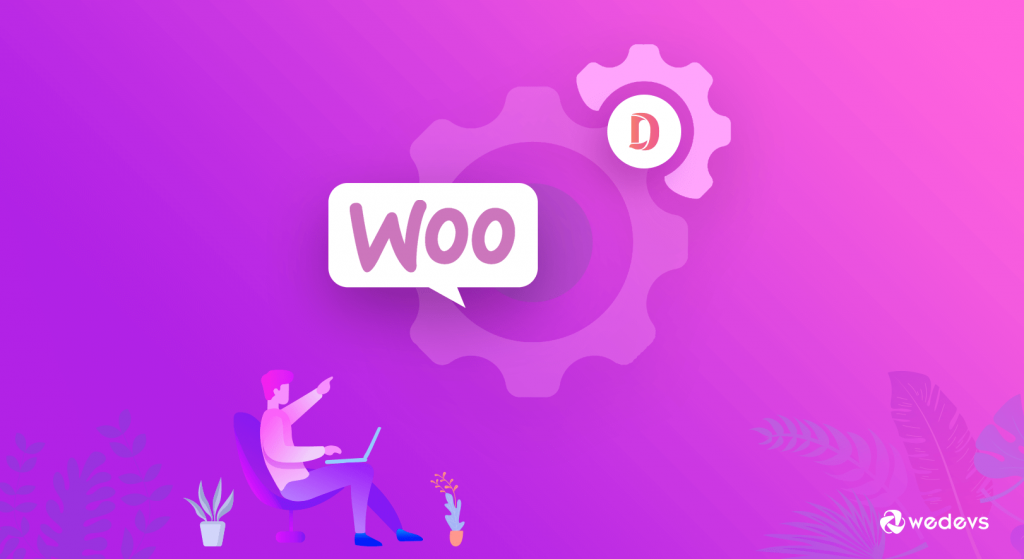 Since you are reading this article, chances are high that you have considered starting your own marketplace like eBay at some point. Let me give you good news. You can now easily create a multi-vendor marketplace with Dokan which is powered by WooCommerce. It adds another solid point in favor of using WooCommerce, right? Sadly, other hosted solutions do not have such awesome features.
Over to You…..
There is no doubt WooCommerce makes creating and managing an online store simple, with a wide range of flexibility and a lot of useful features like inventory and tax management, secure payments and shipping integration. If you're looking to run an eCommerce store, WooCommerce could be the best choice. 
Also, you can extend its core functionality using different plugins and extensions. It enables you to handle different store models on the same platform. So, if you are still in the dialema- "Why use WooCommerce for eCommerce"- It's beacause-
WooCommerce is free
Provides a simple and intuitive interface
It's constantly evolving and improving
You can add any functionality to improve WooCommerce
Easy to use – download, install and go
Hundreds of plugins and integrations available
It's popular- a lot of people rely on this platform
You can sell what you want, the way you want!
It's your time to take the final decision. Don't forget to share your opinion in the comment section bellow.