All You Need to Know about WordPress' eCommerce Plugin 'WooCommerce' (with FAQ)
'WordPress WooCommerce' is a very common term for WordPress users and developers community. It has a significant impact on creating and maintaining online eCommerce marketplaces. Today millions of people are using WooCommerce on their WordPress site to run their online business.
Do you know why people love it so much? Because it comes with an incredibly easy user interface that allows you to customize as per your requirements with ease.
However, people who are new in the WordPress eCommerce industry have some queries on WooCommerce. Lots of people often search for some random questions on Google. Surprisingly, we found that all these questions are quite similar and related to one another.
We took a close look at these questions and prepared a list. In this article, we have tried to address them all in a synchronized way. Before the WooCommerce FAQ segment, let me show you why people love it so much. Keep reading.
Why WordPress WooCommerce is the Right Tool to Launch an Online Store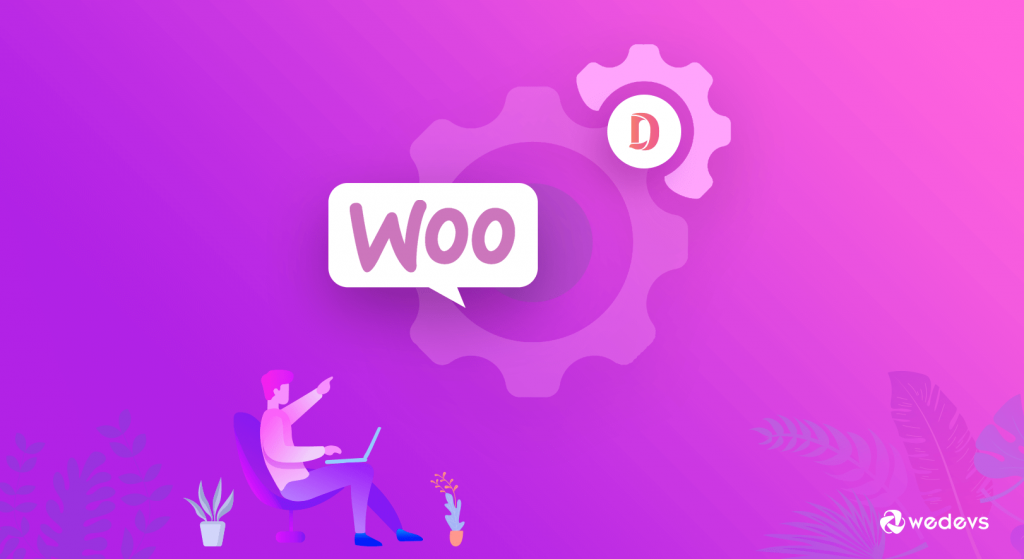 According to BuiltWith, WooCommerce is the most popular eCommerce platform among the 10,000 most visited websites in the world at 11% market share. If you expand that search to the entire Internet, that number shoots up to a dominant 42% market share.
So what makes WooCommerce so popular? Here are a few of the main reasons people love WooCommerce:
Powered by WordPress: That means you get access to the massive third-party theme and plugin ecosystems that all the other WordPress sites get.
Flexible: Tying with the previous point, you can find a plugin to help you do pretty much anything that you want. Visit Dokan to turn your single store into a multivendor marketplace.
Multilingual: Language should not be a barrier between you and your customers. WooCommerce lets you build a multilingual eCommerce site with ease.
Strong Support: Because of WordPress and WooCommerce's popularity, it's easy to find both free support forums as well as talented developers.
WooCommerce gives you the infinity level of flexibility to build an eCommerce website. That's why people embrace it without going for alternative choice.
Common FAQ on WooCommerce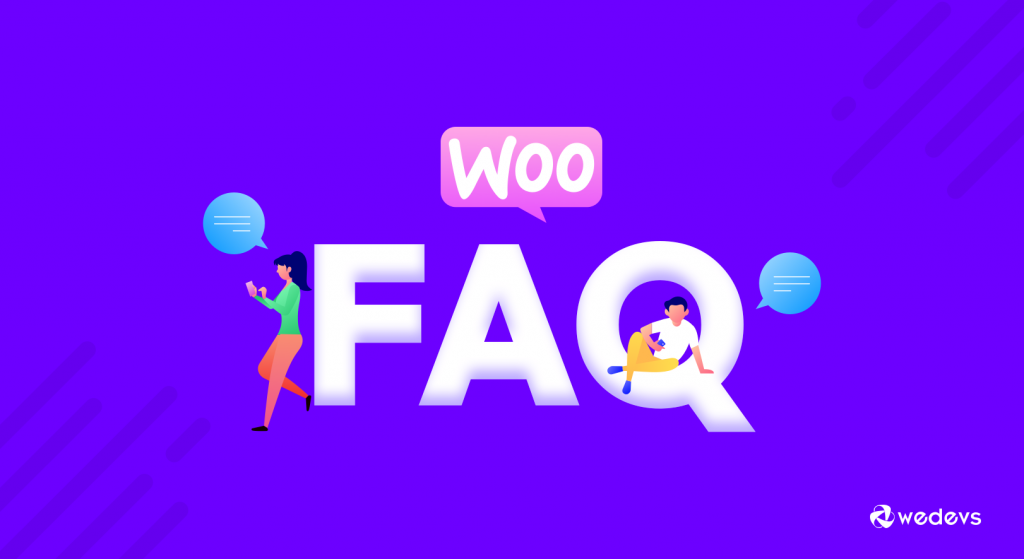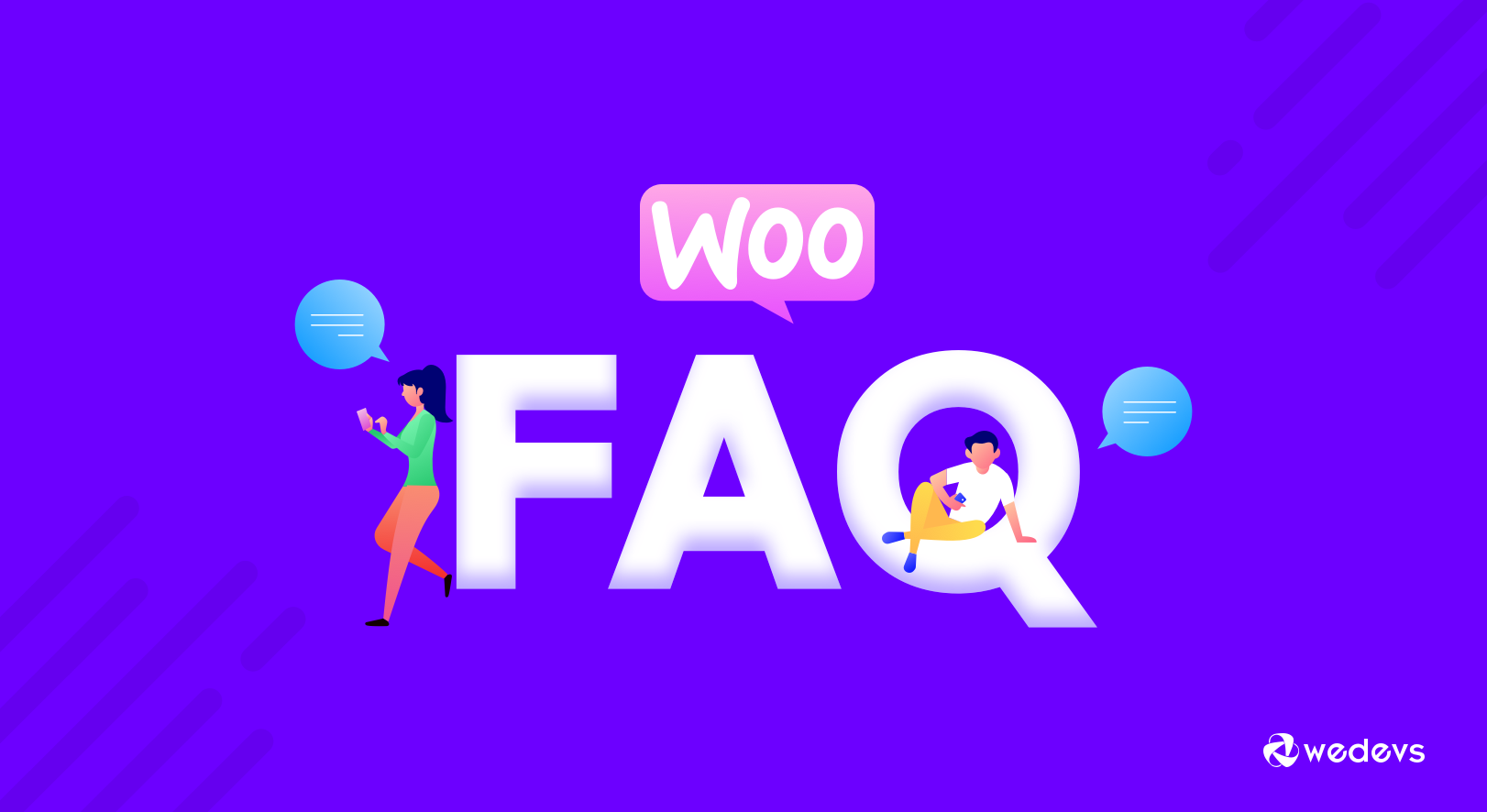 What is WordPress WooCommerce?
Basically, WooCommerce is a completely free and open-source eCommerce plugin for WordPress. It is dedicatedly designed for small to large-sized online merchants. It was launched on September 27, 2011, and the plugin quickly became popular for its simplicity to install and customize.
WooCommerce has the highest marketplace share among the most popular eCommerce solutions out there.
Is WooCommerce Free?
WooCommerce itself is completely FREE as I said earlier. But, you may need some cost to run an online marketplace. For instance, you need to buy a domain name and a hosting service for your eCommerce site. WooCommerce can have additional costs like a WooCommerce supported theme, plugins & extensions.
How to Install WooCommerce?
Installing WooCommerce is as easy as installing a WordPress plugin. Basically, WooCommerce itself is a plugin for WordPress. Follow these below-mentioned steps;
Go to Admin Dashboard > Plugin > Add New >
Click Search and Type 'WooCommerce'
Install Now > Activate
Now configure WooCommerce as per your requirements. It's an easy journey. Once your configuration is ready, you can kickstart your eCommerce website at any moment.
What Happens if I Deactivate WooCommerce?
There are two things to understand when uninstalling or removing WooCommerce.
If you deactivate and delete the plugin from WordPress, you only remove the plugin and its files. The settings, orders, products, pages, etc… will still exist in the database.
If it needs to remove ALL WooCommerce data, including products, order data, etc., you need to be able to modify the site's wp-config.php file before deactivating and deleting the plugin.
So, before deactivating WooCommerce on your site, make sure you know everything clearly. And don't forget to take a backup before removing WooCommerce.
WooCommerce Shortcodes
WooCommerce comes with several shortcodes that can be used to insert content inside posts and pages. Shortcodes can be used on pages and posts in WordPress.
If you are using the block editor, there is a shortcode block you can use to paste the shortcode in. And if you are using the classic editor, you can paste the shortcode on the page or post.
Focus on this image, you can see a "Shortcode" area. There you can write or paste your shortcode to get your job done.
What Is WooCommerce Plugin?
WooCommerce is a free WordPress plugin that can convert your WordPress site into an online eCommerce store within moments. More than 5 million people around the globe are actively using this plugin. In addition, you'll find a number of WooCommerce plugins and extensions that add specific and useful functions to an online store.
How to Set up WooCommerce?
WooCommerce set up is not rocket science. You can do it yourself in no moment. Here are the few steps to follow to get your job done.
Domain and Hosting: Register a unique and easy to remember domain name. Then buy web hosting from a trusted web hosting provider.
Install WordPress: Download WordPress and install it.
Install WooCommerce: Install and activate WooCommerce.
Customize WooCommerce: Grow your store by adding functionality with extensions and plugins.
WooCommerce gives you the opportunity to customize it however you want to. Make any kind of changes at any time. That's the best part of the WooCommerce.
What Is WooCommerce Website?
There are a massive number of top eCommerce websites that are using WooCommerce as their trusted source. Approximately one third of eCommerce websites around the world are powered by WooCommerce. That's amazing, right?
Focus on the image. There you can see some figures. The statistics shows around 24% of the world's top million sites are using WooCommerce. Zoom it for getting better view.
WooCommerce Subscriptions
There is no such thing as WooCommerce subscription which means you don't need to pay subscription money for using WooCommerce on your site. Furthermore, It offers an extension named "WooCommerce subscription"
Using WooCommerce Subscriptions extension, you can create and manage products with recurring payments — payments that will give you residual revenue you can track and count on.
WooCommerce Pricing
You don't need to pay a single penny to download and use WooCommerce from WordPress repository. Even you can build an eCommerce marketplace out of cost using WooCommerce. To give it a premium look, you will need to pay some additional money on theme, best suited plugins, and extensions.
Can I Use WooCommerce without WordPress?
I know this is a silly question. Still, many people want to know the answer of this question. The direct answer is NO, you can't use WooCommerce without WordPress. Because it is a plugin, so you can't run it without WordPress.
WooCommerce vs Shopify
WooCommerce vs Shopify is like Messi vs Cristiano. Both of them have multiple strengths and can possibly be the perfect solution for you to build an eCommerce store.
And the best part is that you can do everything all on your own, without any help from professional designers and developers. To make it more understandable, now we will take a closer look at the pros and cons of WooCommerce and Shopify.
Pros of WooCommerce
WooCommerce comes with powerful features like built-in user reviews and ratings. This brings transparency and reliability among users by letting them vote/rate for any products they like or dislike.
It has a well-organized reporting system. Specific category filters, such as sales by date, product, category, and coupons display in a much-systematized manner in WooCommerce reports.
The WooCommerce plugin is absolutely free. There's no opportunity for the hassle of payments. Simply download, install, and start adding your desired products from the WordPress dashboard.
Cons of WooCommerce
WordPress might be free but the hosting in WooCommerce isn't. So the user will need to spend separately for hosting.
Setup of the WooCommerce plugin might look simple but needs a good amount of care when setting it up on the WordPress site.
To run and use WooCommerce, you need to have a WordPress powered website.
Pros of Shopify
Hosting in Shopify is totally free. This means setting up Shopify is easy and fast. The user simply requires opening an account and can start using it right after adding the products.
It comes with a number of SEO options and social links helping the user to promote their products and website.
The admin dashboard of Shopify is intuitive and up to date. The user gets a very user-friendly vibe from it.
Cons of Shopify
The default product attributes on Shopify are limited to just three. All products can be described by their size, color, and material. For each of these parameters, creating new ones isn't possible.
Our Verdict
WooCommerce and Shopify are both capable of taking care of your eCommerce site. But different clients will prefer different platforms based on their preferences and business needs. So it won't be fair to single out any one of these specific platforms right away without knowing about their eCommerce business requirements.
But if you see WordPress Growth and users stats of WooCommerce over the last few years, you should prefer WooCommerce over Shopify.
WooCommerce Tutorial: Build A Free eCommerce Marketplace Using WooCommerce & Dokan
You can build a FREE eCommerce marketplace using WordPress. You just need to have 4 things available before jumping into configuring stage. These 4 things are;
Your own domain name & hosting
WordPress
WooCommerce
Dokan Multi-Vendor Marketplace Plugin
Buying domain name and web hosting will cost you some money. The rest of the required things are absolutely free to use.
You can use Dokan multi-vendor pro for unveiling more premium features. Anyone who wants to create an online multi-vendor marketplace without much hassle is welcomed to visit Dokan.
Wrapping up on WooCommerce FAQ
WooCommerce Plugin is built especially considering the facts for small businesses who want to have their own marketplace. And it became popular to the small business owners for its simplicity and customization option.
As WooCommerce gets more popular, people want to learn it more. That is why this content is displayed. Drop your comment below if you have anything else to know. We would love to answer your queries.