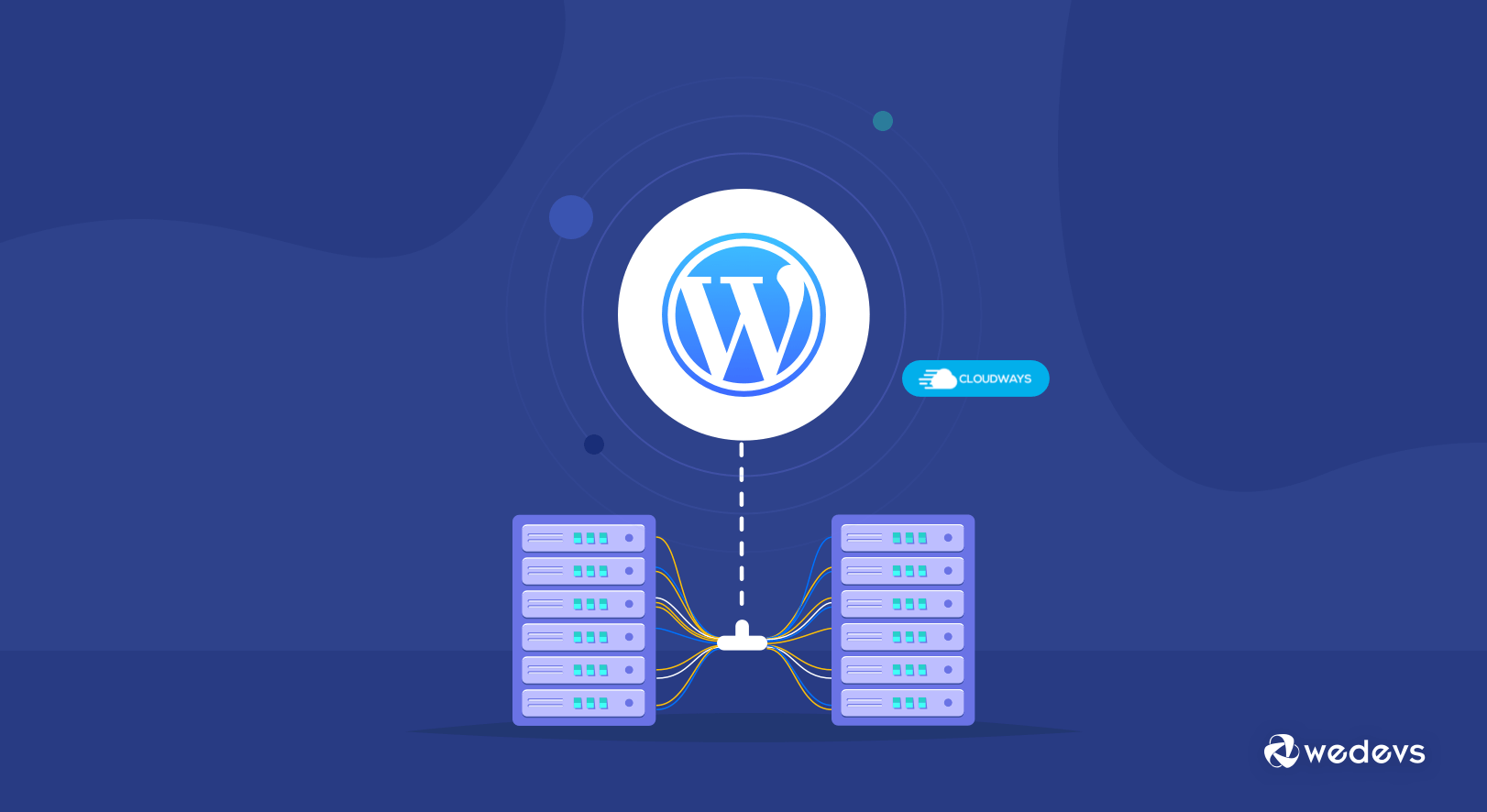 The Ideal WordPress E-commerce Hosting
When it comes to setting up online eCommerce stores, WooCommerce is an obvious choice. Currently, WooCommerce powers 42% of all online stores, and this number would only grow as more and more users are coming on board. 
WooCommerce is a popular choice because it is secure, scalable, and essentially future-proof (thanks to the efforts of a very dedicated community).
But are these factors enough for the successful online business? 
The answer is no. In order to make an eCommerce business a success, you also need a powerful and robust WordPress eCommerce hosting solution that could keep pace with the growth of your business. 
In this article, I will discuss the traits of such a hosting service and then introduce a solution to your eCommerce hosting challenges.
Let's get started!     
What Are We Going To Discuss
Hosting Requirements for A Seamless Ecommerce Experience
Cloudways Features Overview.

Choice of Infrastructure
Optimized Stack
Advanced Yet Intuitive Platform
Scalability
Flexible Pricing
24/7 Live Chat Support
Hosting Requirements for a Seamless Ecommerce Experience
In order to run an online business successfully, it is crucial to understand the dynamics of its hosting requirements. For this, you need to know the answer to the following questions.
Why Is It Important to Understand the Requirements? 
It is important because not all online stores are equal. Because of the differences in business model and operational requirements, every online store requires a unique set of services and tools for a smooth transition. If you provide an optimum environment for your store, the visitors and customers will have a great experience and could leverage high-availability and security for success. 
What If I Opt for an Expensive Dedicated Server? 
A dedicated server can give you a lot of computing power but you would still require to invest in optimized resource management as well as frequent updates, patching, and probably a system-administrator to perform these and other related tasks.
WooCommerce runs on WordPress which in turn runs primarily on a stack consisting of a PHP processor, a web server (Apache/NGINX), and a database (MySQL or MariaDB). In addition, WooCommerce and WordPress also require additional services to manage caching, traffic spikes, and backups.
Bringing all of this together on a single server requires a range of skills. Similarly, you would soon discover that managing the server is a huge hassle that could become a hindrance to other business parts. 
From the above analysis, I would like to present the following equation.
Ideal WordPress Ecommerce Hosting = Optimized computing capacity + Robust and flexible server management
To see if any hosting service matches this equation, I decided to review Cloudways, a managed WordPress cloud hosting provider.   
Cloudways Features Overview
Cloudways is a managed cloud hosting platform for WordPress, WooCommerce and other PHP based web applications. The platform handles all the server-side issues, while the users enjoy the sheer power of cloud servers running under the hood. 
The Choice of Infrastructure
One of the most essential features of Cloudways is the choice of cloud infrastructure it offers to its users. At the moment, the platform lets you choose the servers from the top five cloud providers.
Google Cloud
Amazon Web Service
DigitalOcean
Linode
Vultr
As a user, you can spin a server with your desired size in minutes. In the case of AWS and Google Cloud, you can also add additional resources such as bandwidth, storage, and database storage.
The option of choosing from the five cloud providers gives you access to a large number of data centers across the globe. On Cloudways you can host your server at any of the 60+ locations available to the Cloudways users. 
For an eCommerce store, it is important to stay as close as possible to the target market. This reduces the latency and as a result, the store loads quicker. Similarly, it is easy to scale server resources without switching to your cloud hosting provider.      
Optimized Stack
At the start of this article, I described the stack required to run a WordPress based eCommerce business. Cloudways offers it all and more. In this model, Cloudways is a platform that operates on top of your cloud server and is responsible for the sustained optimal server performance. 
Under the hood, It runs and manages several services. The purpose of these services is to provide maximum uptime and performance to an online business.
Web Server
Cloudways uses both Apache and NGINX as web servers. The combo is used to serve a broad range of use cases. Without going into the technical details, I would like to mention that the Cloudways Platform uses Apache for flexibility and NGINX for speed.   
PHP
On Cloudways, your eCommerce store runs on the latest stable PHP version. The Platform supports PHP 7.x, an important aspect of a store's performance and compatibility. The best part – you can pick your preferred version out of the several PHP versions available on the Platform. 
The PHP version is set for the whole server and applicable to all the applications hosted on the server. As you read this, Cloudways supports PHP versions from 5.6 to 7.4. Although I highly recommend using the latest PHP version for your WordPress websites, you can still use an older version, if the situation requires.  
Database
Cloudways use Debian, a Linux distribution, at the backend and Debian 9 supports only MariaDB. In a broader perspective, MariaDB offers better performance and is more flexible with support for different storage engines.
In Cloudways, you can also choose different versions of the database depending upon the business requirements. 
Caching Mechanism
Caching is the technique used for saving server resources by serving previously served data or requests. It plays an important role in utilizing server resources efficiently. Cloudways has a platform-native caching mechanism that is built to optimize both server and application performance.
Cloudways primarily relies on the following caching tools.
Varnish: This is an HTTP accelerator that caches the requests made to the server and serves the cached information on the subsequent requests. When enabled, it can dramatically improve the performance of your server. 
Memcached: Memcached reduces the load by storing data objects in its dynamic memory. It caches data to minimize the frequency at which an external API is accessed.
Redis: This is a database caching and supports various data structures. Redis makes your database execution blazing fast.  
Security
If you are serious about your online business, it is hard to ignore security. But do you need to worry about it while hosted on a managed cloud hosting such as Cloudways?
Fortunately, Cloudways also takes security very seriously. In addition to having a firewall in place, the servers are secured with additional security measures such as encrypted SSH and SFTP access, 2FA, and IP Whitelisting.
Other key security features are:
Fail2ban to avoid brute force attacks.
FREE SSL Certificates
Application Isolation
Suspicious Device Login Control
TLS 1.3 support.
Many security vulnerabilities can easily be avoided by regular updates and patching. Since Cloudways is a managed hosting solution, you do not have to worry about that as well as the server is regularly patched and updated.
Advanced Yet Intuitive Platform
Cloudways platform is very user-friendly and modern. I will walk you through some of the key features and will leave the rest for you to explore.
Server & Application Launch
On Cloudways, launching a server and a WooCommerce store is a matter of a few clicks.
After signing up for a Cloudways account, all you need to do is to choose the provider, name your store and server. Select the desired server specifications, choose the data center location and launch. Within a few minutes, both the server and website are ready for action. 
Server Management
The server management screen contains all the options to control and manage server related services. In this section, you could find your server IP and credentials for SSH and SFTP access.
From the side menu, options such as server monitoring, security, backups, and settings can be accessed. There is a quick action tool button to execute tasks like server stop, pause, delete, transfer, etc.
Application Management
The application management section contains all the options and credentials for your specific website hosted on the server. 
Here, you can get access to WordPress and database credentials. The side menu contains the options for domain mapping, SSL certificates, Backups, and Migration tools.
Team Members
It is possible that more than one team member are working on your ecommerce store and each requires customized role-specific access and credentials. Cloudways solves this problem with its Team Member option.
With this feature, you can add team members and also define access parameters as per their role. This is a useful feature as it eliminates the hassle of managing everything on your own. Having team members on board streamlines the tasks and improve productivity.  
Add-ons
Cloudways offers a bunch of add-ons so that you can use additional value-added services. 
These add-ons include DNS services, email integrations, Elastic email, application migration, and CloudwaysCDN.
Scalability
Scalability is important for growing online businesses. If your hosting service is not scalable, your ongoing business process would be limited to the current server parameters. In the long run, this would require you to migrate to a new host, a tedious process at best. Cloudways understands this well and offers features that can help you scale as the need arises. 
Irrespective of the cloud server you launch on Cloudways, you can always scale its resources without switching to another provider.
Vertical Scaling option allows the users to scale up their server resources (in the case of Google Cloud and AWS, scaling down is also available). All you have to do is to slide to the required server size and hit the SCALE NOW button.
Other features like Staging Management and Server Cloning options can also help you manage the resources on your Cloudways server. 
Flexible Pricing
Cloudways offers flexible pricing which runs on the pay-as-you-go model. Customers are only charged for the services they use. 
Flexible pricing gives you more control over your monthly hosting budget as you can delete the servers you no longer require and resume them when needed. 
The lowest package starts with $10/mo in which you get a 1GB server with 25GB storage from DigitalOcean 
24/7 Live Chat Support
No matter how good a service is, having support has its perks. Cloudways have multiple channels of support through which customers can resolve their queries. 
Customers can reach out to a support agent 24/7 via live chat and can also create a support ticket at any time. There is no phone support available, however, for the more urgent issues, agents can contact via phone.
For a closer partnership, you can opt for Advanced or Premium Support add-on that enhances your support experience and our Senior Support Engineers work as an extension of your in-house team.
Final Thoughts 
Running an online business is challenging and requires your attention to various matters. Choosing the right hosting partner can help you to take the load off your shoulders. Performance, ease-of-use, scalability, and security are the key elements to look for when choosing your next hosting provider.