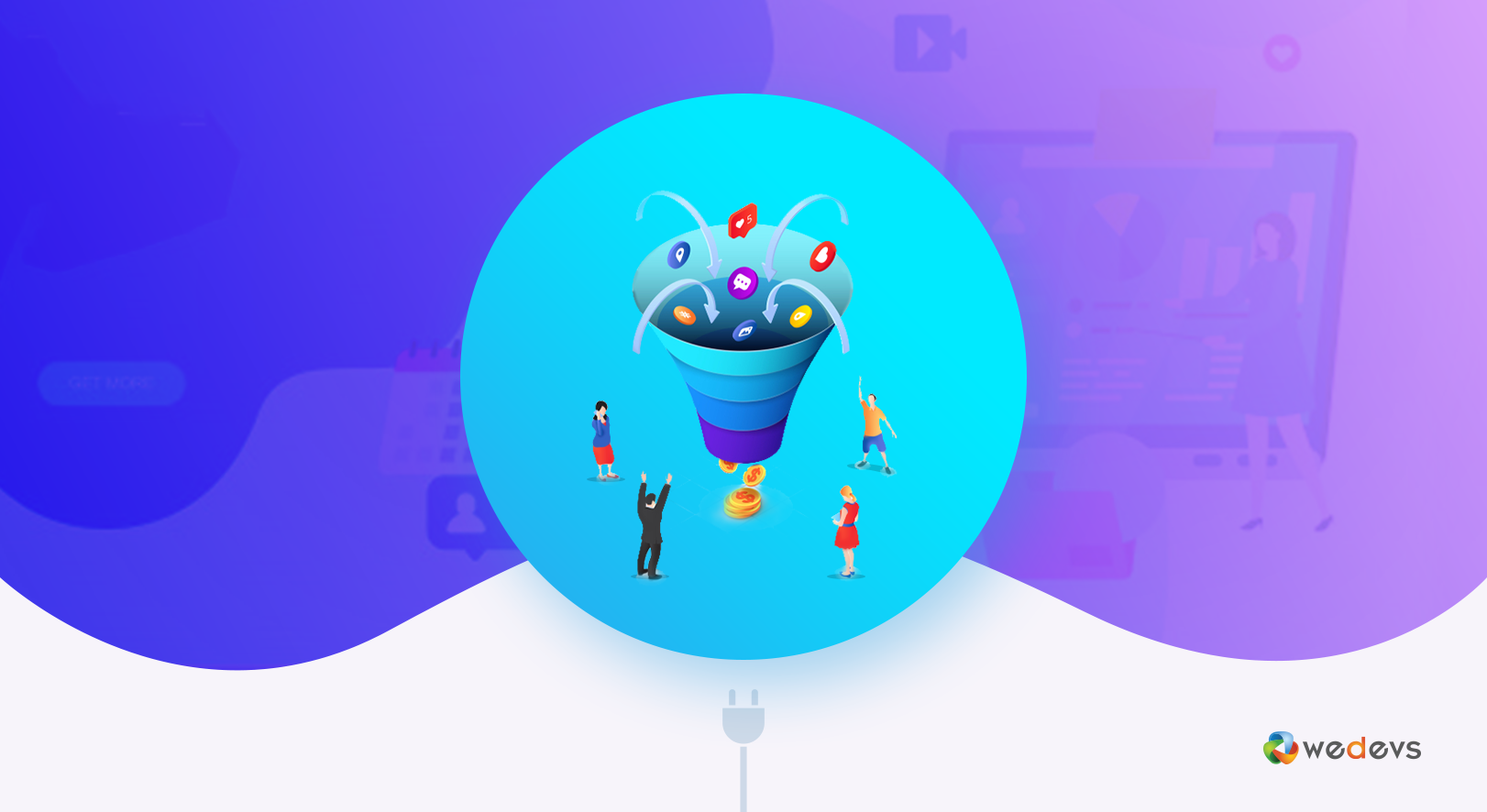 Best WordPress Plugins to Boost Conversion
If you've spent at least ten minutes on a WordPress website, trying to configure it, you'd know how arduous it is to discover a relevant and effective plugin, isn't it? In the parallel universe, you may install every plugin and try out how beneficial it can be.
However, this activity can create serious problems in the real world. To begin with, an abundance of active plugins can decrease the speed of your website. And then, the security of the site can also come under threat.
So, how do you find the correct plugin to help you balance requirements and website performance amidst several other aspects?
The answer to this question can be covered in one simple word – Conversions.
What's the point of having a website if it isn't working in your favor? Navigating through hundreds of plugins just to find one effective golden nugget is simply a waste of time.
To help you prevent committing any mistakes, here is the list of the top 10 WordPress plugins that can help you boost conversions like never before.
Popup Builder by OptinMonster : Create stunning opt-in forms for lead collection
Site Kit by Google : Develop a data-driven strategy to increase your conversion rate
weForms Create interactive forms to collect leads
WP ERP CRM : Get data to tweak customer acquisition strategy
TrustPulse : Boosts sales and conversions with social proof notifications
WooCommerce Conversion Tracking : Boost your WooCommerce conversion data tracking
Custom Sidebars : Boost customer interest by showing attractive content
Jetpack : Improve a website's performance significantly for higher conversion rates
Widgets for Google Reviews : Increase SEO, trust, and sales using Google reviews
LiveChat : Prompt reply to potential customers to increase conversions
1. Popup Builder by OptinMonster
OptinMonster is a feature-rich plugin that simplifies creating and managing effective popups on WordPress websites. With its user-friendly interface and a wide range of customization options, this plugin offers an effective solution for capturing user attention, boosting conversions, and growing email lists.
This popup builder plugin provides a simple yet robust editor allowing users to create visually appealing popups without coding knowledge. The drag-and-drop interface makes it easy to add elements, customize colors, fonts, and sizes, and preview the popups in real time.
Top Features of Popup Builder by OptinMonster
Offers a variety of popup types
Provides pre-build pop-up templates
Allow users to display popups based on specific triggers
Integrates with popular email marketing services such
Gives options to experiment with different popup designs and content
2. Site Kit by Google
Site Kit by Google is a powerful and free WordPress plugin that enables you to get data from several Google services right on your WordPress dashboard. With this plugin, users can easily connect Google Analytics, AdSense, and other Google tools to gain valuable insights into their website's performance and improve their marketing efforts
One of the standout features of Site Kit is its ability to provide comprehensive website performance data in a single dashboard. Users can access important metrics such as traffic sources, page speed, and ad monetization without switching between different platforms. Having this data in your hand, you can develop a data-driven strategy to increase your conversion rate.
Top Features of Site Kit by Google
Integrates various Google marketing services
Provides comprehensive website performance data
Offers valuable insights and recommendations based on your website's data
Allows multiple users to access and manage the plugin's features
Provides a user-friendly interface within the WordPress dashboard
3. weForms
These days, forms have become an integral part of almost every website. And, to fulfill that desire, weForms come with an effective drag-and-drop builder that makes the creation of beautiful forms easy and instant.
Furthermore, this plugin has been integrated with advanced features, such as smart conditional logic, to offer an excellent user experience. With this plugin, you can receive prompt email notifications whenever somebody fills up your form.
And then, there is a variety of modules available for this plugin. You can also connect weForms with other tools, like MailChimp, AWeber, PayPal, and many more of them. Not just a single-pager, this plugin can also be used to create multi-page forms.
Top Features of weForms
Offers a collection of pre-built form templates
Supports feature to add conditional logic to your forms
Enables you to create multi-step forms
Includes built-in spam protection features
Provides comprehensive analytics and reporting features
Allows users to upload files through their forms
4. WordPress CRM
This plugin is a very useful customer relationship management software, designed specifically by keeping eCommerce in mind. WordPress CRM lets you learn and understand more about your visitors as well as subscribers.
And then, you can utilize that data to tweak and edit your customer acquisition strategy accordingly. Using custom fields, events, and tags, you can track the data of your customers. The Purchase Intent marketing feature of this plugin can help you identify your top customers.
WordPress CRM is one of the core modules of WP ERP. If you're looking for a tool to manage your entire business activities, then WP ERP can be your one-step solution.
One of the best things about this plugin is that it doesn't take much time to set up and you can get started within a few minutes. It comes with pre-built life stages for your customers and you can segment them so that can be used effortlessly.
Top Features of WordPress CRM
Offers advanced contact filtering
Provides activity logs to see all deals
Supports options to schedule meetings & calls directly
Creates groups and assigns customers to them depending on various characteristics
Offers detailed analytics to track and evaluate customer interactions
Supports contact Segmentation in four different stages – Subscriber, Opportunity, Lead, and Customer
WP ERP CRM is a one-of-a-kind plugin that lets you concentrate mainly on customer relationship and enhance it to increase conversion
5. FOMO & Social Proof Notifications by TrustPulse – Best WordPress FOMO Plugin
TrustPulse TrustPulse is an outstanding social proof notification tool that can significantly enhance the trustworthiness of your website. By displaying real-time customer activity, such as recent purchases, TrustPulse creates a dynamic and engaging experience for visitors.
TrustPulse offers a range of powerful features designed to enhance your website's credibility and drive conversions through social proof.
TrustPulse displays real-time customer activity on your website, such as recent purchases, sign-ups, downloads, and more. These notifications create a sense of urgency and encourage potential customers to take action.
Top Features of TrustPulse
Allows you to customize the appearance of the notifications
Enables you to target specific audience segments
Highlights surges in activity by showing on-fire notifications
Provides detailed analytics to track your website's performance
Supports advanced targeting rules and timing controls to show social proof notifications
6. WooCommerce Conversion Tracking
In the competitive world of eCommerce, gaining valuable insights into customer behavior and conversion patterns is crucial for business growth. The WooCommerce Conversion Tracking plugin is a game-changer for online retailers. It provides an easy-to-use solution to track and analyze conversion data effectively.
With its comprehensive tracking capabilities, this plugin empowers businesses to make data-driven decisions and optimize their online stores for maximum success.
WooCommerce Conversion Tracking lets you connect your WooCommerce site with your desired ad platforms. So you can measure the performance of your campaigns.
Top Features of WooCommerce Conversion Tracking
Measures your website's performance
Helps you optimize the campaign and site structure
Gives opportunity to retarget your lost visitors
Increases your site's traffic and sale
Identifies any events or actions your customer triggers
7. Custom Sidebars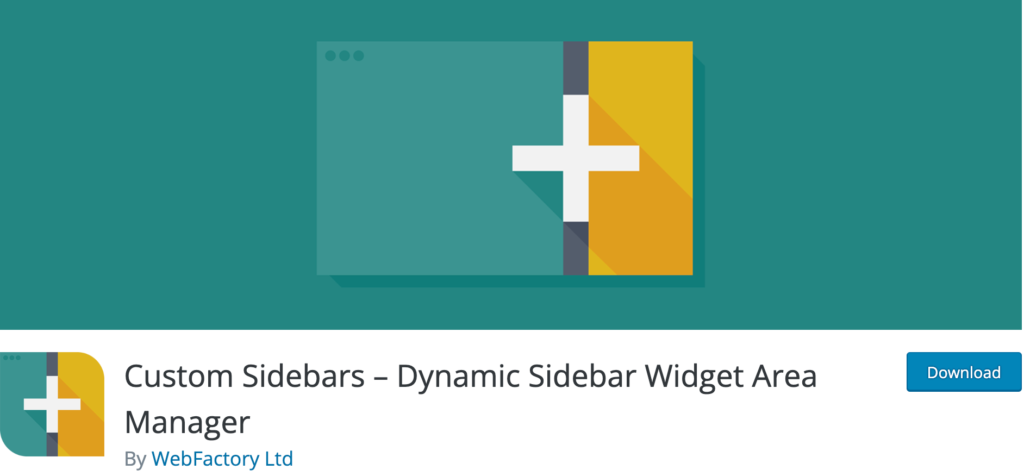 When talking about elements that can enhance the appearance of your site along with increasing the conversion rate, sidebars can be put on top of the list. Custom Sidebars is a plugin that lets you create unlimited sidebars and customize them through the widget page. Widgets perform way more than just what people claim, widgets can also improve your pageviews.
With these custom sidebars, you can easily display relevant content, adequate menus, and attractive call-to-action buttons on different posts and pages of your site. When it comes to integration, this plugin doesn't pose many hassles.
Furthermore, to keep a backup or share sidebars individually, you can also import and export them with this plugin. Also, you can even choose to display a specific sidebar for each of your authors; therefore, maintaining their identity.
Top Features of Custom Sidebars
Allows you to create unlimited custom sidebars
Enables you to set conditional logic for displaying sidebars elements
Supports shortcode integration
Compatibles with popular themes and plugins
Offers a user-friendly interface to create, manage, & customize your custom sidebars
8. Jetpack
Jetpack offers a wide array of features and functionalities to enhance your WordPress website. This helpful plugin is developed by Automattic, the company behind WordPress.com. With its user-friendly interface and a wide range of features, Jetpack caters to website owners of all skill levels.
Jetpack is a comprehensive toolkit to secure, speed up, and grow your WordPress website. It combines all the essential features to supercharge your website.
One outstanding feature of Jetpack is "Downtime Monitoring". Jetpack monitors your site's uptime and sends you instant notifications if your website goes down. Hence, you quickly address any server or hosting issues and solve it.
Top Features of Custom Jetpack
Supports automated scanning for security threats
Lets you create or insert a contact form right from the WordPress editor
Supports solutions to share content on social media
Offers automatic backups and easy restores
Scans your site for malware and helps you fix any issues
9. Widgets for Google Reviews
Widgets for Google Reviews is an exceptional WordPress plugin designed to showcase your business's Google Reviews on your website. With its predesigned widgets and customizable options, this plugin offers a seamless way to display customer feedback and build trust among your website visitors.
The plugin ensures that your website's Google reviews are always up-to-date with real-time syncing. Whenever a new review is posted on your Google My Business page, it automatically reflects on your website's widget. So you don't need to manually update the reviews.
Beyond the visual appeal and credibility boost, Widgets for Google Reviews also offers SEO advantages. User-generated content like reviews is highly valued by search engines. And showcasing these authentic reviews can positively impact your website's search engine rankings.
Top Features of Widgets for Google Reviews
Supports many eye-catching styles and designs
Allows you to display up to 10 Google Reviews
Supports review filtering
Gives you complete control over displaying reviews attractively
Comes with comprehensive documentation and tutorials
10. LiveChat
LiveChat a powerful plugin, promises to revolutionize your website's customer support capabilities. It enables you to communicate with customers while they're browsing your website. With its real-time chat functionality, you can easily enhance customer satisfaction and boost conversions.
By activating LiveChat, you can provide 24/7 customer support. It keeps you continuously connected with your users. LiveChat has an intuitive and user-friendly interface. Therefore it would be easier for both customers and support agents to navigate the platform. The chat window design is visually appealing and can be customized to match your website's branding.
Top Features of LiveChat
Provides you with real-time communication capabilities
Works seamlessly with popular website builders
Offers many customization options for the chat window
Allows support agents for consistent and personalized responses
Integrates seamlessly with many popular third-party apps and services like Zendesk, Messenger, HubSpot CRM, WhatsApp, Mailchimp, Salesforce, and others.
Wrapping Up
With all these plugins available at your fingertips, experiencing a drastic failure in future CRO strategies would be nothing less than the worst decision of your life. Now that you know the kind of plugins that can help you gain better returns on your investments, it's time to make an effective move.
If you haven't used any conversion optimization plugins yet, try one of these options and relish the amazing benefits.
---
This is a guest post by Sanjeev Pandey. He loves everything about WordPress. Always in constant search for new tools and Plugins keeps him hungry all the time. He spends his day brainstorming new ideas about new plugins and themes on WPeka and CyberChimps.