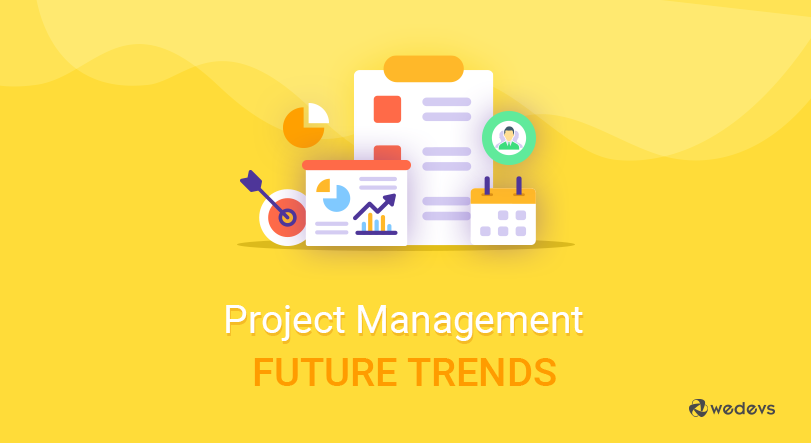 Most Anticipated Project Management Trends For Modern Businesses
Changes come over as a solution to solve a particular problem. These changes turn into a need or demand as many of us facing the same problem. As everyone started to follow the same way to solve the problem and it becomes a trend.
To make life easier Project Management tool has become very much popular in recent times. On the same note, there is a huge demand for new integration with other tools and new features also.
Many companies are already following some of these trends so its high time you should gear up too. Let's find out the trends in details.
1. Implementation of AI and Emotional Intelligence in Project Management Tool
There is hardly a person, who doesn't hear about Artificial Intelligence(AI). AI became a buzzword in recent time. But most the cases we heard about home/personal assistant AI. Such as- Siri of Apple, Google Assistant, and Amazon Eco. Beside those AI, there are many more AI are available in the market to help other projects.
As per our prediction, Implementation of AI in the Project Management Tool will make life easier for a project manager. AI can easily interact with the employee of a particular task. It can give you suggestions about how to improve your plan by analyzing all sort of data. That's why we are hoping for the implementation of AI in the project management tool.
Emotional Intelligence
According to Psychology Today, "Emotional intelligence means the potentiality of identifying and managing your emotions as well as others".
The X-Factors of EI is Self-awareness, Self-regulation, Empathy, Motivation, and Social skill. In the time of hiring a resource, 95% of HR managers and 99% of workers agree that strong emotional intelligence works as an important factor. Our prediction is that soft skill will be more important in the present time. People who are more positive in making good relationship with co-workers will be rewarded more in coming futures. This attributes of a project manager will create an environment of the highest level of Teamwork. Finally, this will bring a successful project outcome.
We think that, in the near future, recruiters will look for those applicants who have the ability to apply EI in the project management skill set.
2. Using Wearables in the Workplace
Wearables can be an interesting tool to increase the productivity level of an employee. Experts from Goldsmiths, University of London, said that Wearable technologies have been found to boost employee productivity by 8.5 percent, a new study has found.
There are many forms of wearable technology. They are watches, chip implants, sensors in clothing and ID badges and many more could be developed in the near future. By this tool, everyone can track their health condition as well as their progress of work. These will definitely increase their productivity. Not only that, a project manager can use the data to analyze the healthy performance of their employees. That's why we thought that the usability of wearables in the workplace will become one of the demanding project management trends.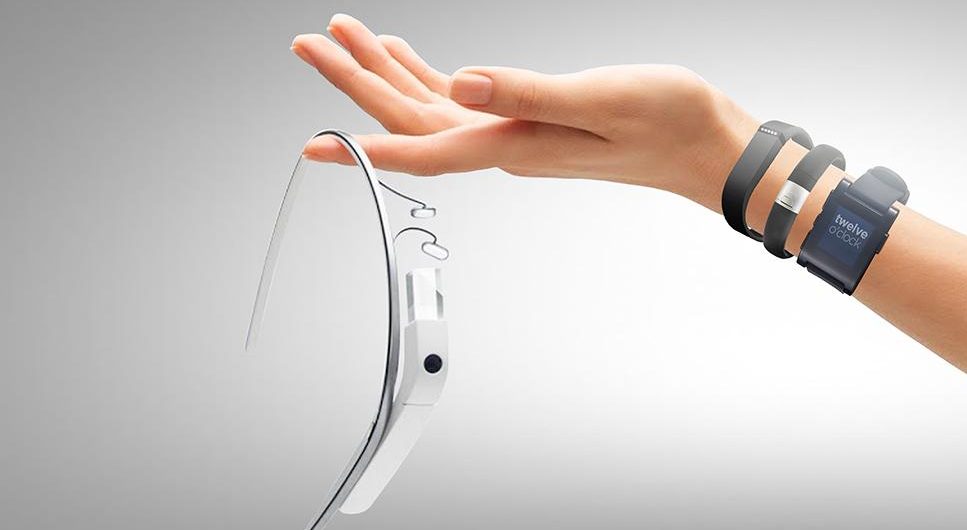 3. Integration of Kanban Boards
Kanban is a Japanese word. The meaning of that word in English is "visual signal" or "card." In 1940 Toyota, made this process for their personal use. Kanban board itself works as a workflow visualization tool. It helps you to improve the efficiency of your workflow. Kanban's interactive visual nature allows your teams to communicate with each other in a more effective and efficient way. And it also helps you to know which work needs to be done beforehand. Kanban's standardized cues and refined processes help to reduce waste and maximize value.
Kanban Board used mainly in the Agile Projects. It's discourages multitasking. But encourages the mentality of collaborative problem-solving among the teams. Kanban Board already integrated with so many project management tools. We predict that it could be project management trend. As the rest of the project management tools will provide this facility to their users.
To know what's new in Kanban Board v2.2 please click here.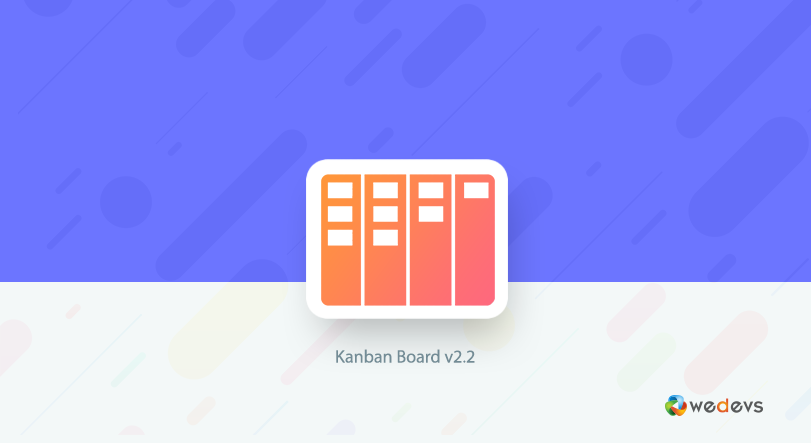 4. Ensuring Cyber Security
Cyber Security is the most concerning term in recent times. As the growth rate of the digital era is very high, so everyone tries to go with that trend. Nowadays most of the organization become paperless. To reduce the hassle of server maintenance they have to rely on third-party online storage services. They store their data on their storage sites. Though it's a very cost-saving strategy. But it could be a great thread for the organization. Their whole personal data can be accessed from any place by anyone.
In 2018, the next frontier in this battle to protect information will be the advancement of technology-powered data privacy management solutions. Through a holistic practice of data governance, businesses will ensure that data remains secure and compliant with global legal regulations and user privacy requirements. – Forbes

For this reason, we thought that ensuring cybersecurity will become one of the project management trends.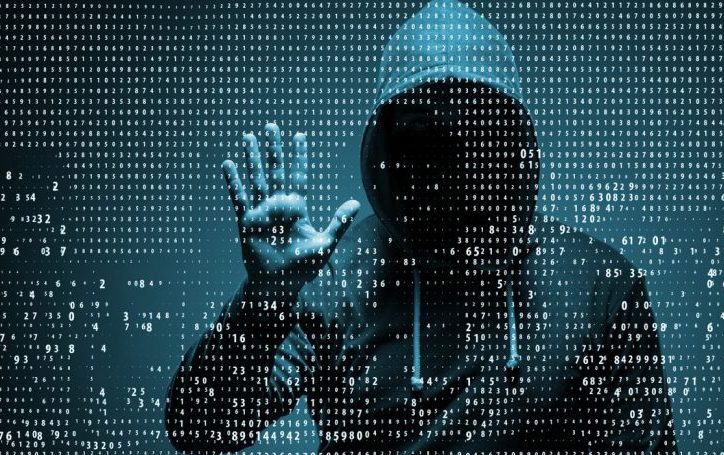 5. Bring Facility to Work Simultaneously with Remote Teams
Day by day, work from home trends become familiar among all sort of employees. Everyone is interested to have a balanced as well as relaxed work life. Moreover, management also interested to hire remote teams. No risk for casual or sick leaves. It reduces the accommodation cost of the organization.
As we know, remote teams are more productive and cheaper. But it's sometimes very difficult to monitor remote works simultaneously. For that reason, we thought that an industrialist will invest in integrated technology. Which promote communications over a wide variety of platforms. Providing the maintenance facility of a remote team by project manager could be project management trends.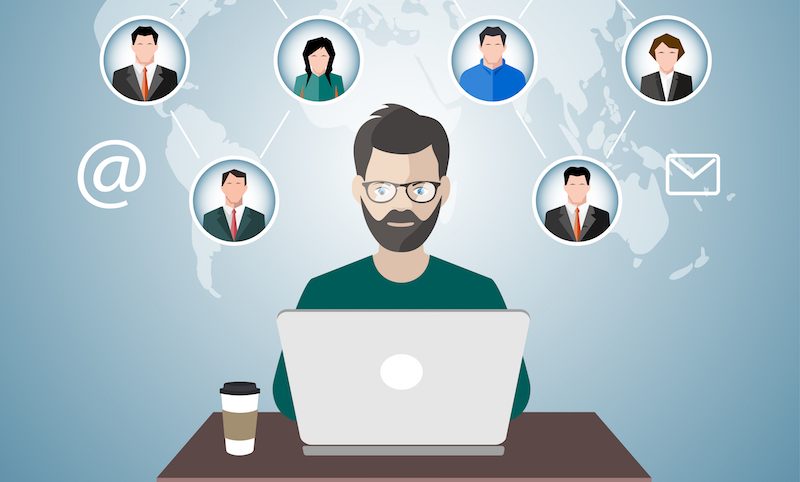 Related article: How To Use WordPress Project Manager To Build A Successful Remote Team Painlessly
6. Blending Waterfall & Agile Process
The waterfall is an old project management process. In this process, all the task are done sequentially. There is a lack of simultaneous communication between every stage. Everyone has to wait for the final outcome of any project to evaluate the project. By this process, it's become very challenging for the development of software. From this challenge, the Agile method is built. In this process, the team has the chances to re-evaluate their work every two weeks. If any there need any improvement or have to drop the project, the user has the freedom to do that. They have the chance to start their work again in a new direction.
Agile process become popular day by day. But the main fundamental part of project management is still there. Every project manager has to keep in their mind the fundamentals of Project management. Prediction is the core feature of the waterfall project management process. Business personnel always want to see the prediction. They have to cope up with the business personnel alongside the developers also. For that reason, there is an intense need for blending waterfall and agile process.

The motto of blending Waterfall & Agile Process
The ultimate goal of blending the waterfall and the agile process is the cross-pollination between the strengths of them. These are-
The improvement of predictability
Improving the responding time of feedback from users, team members, and management.
Knowing the benefits of blending those process hopefully, you will agree with us that it must be one of the upcoming project management trends.
7. The migration to the EPMO model
An Enterprise Project Management Office (EPMO) is totally different from the PMO model. EMPO operates at a strategic level in collaboration with executives. Which ensure projects and portfolio activities are conducting for the benefit of the overall business.
The reason behind why it's necessary to move on EPMO rather than PMO
Old PMO method has major lacking. They are-
It has a lack of alignment with company-wide strategy.
It's could be a reason for the low performance of a company at a high cost.
According to PMI's research, anyone can improve their portfolio reporting services by 20 percent by EPMO. It also helps users in improving strategic alignment services by 23 percent. The confirmation of strategic priorities also improves by almost 10 percent. Finally, EPMO will help in the improvement of project alignment with strategic objectives by 10 percent.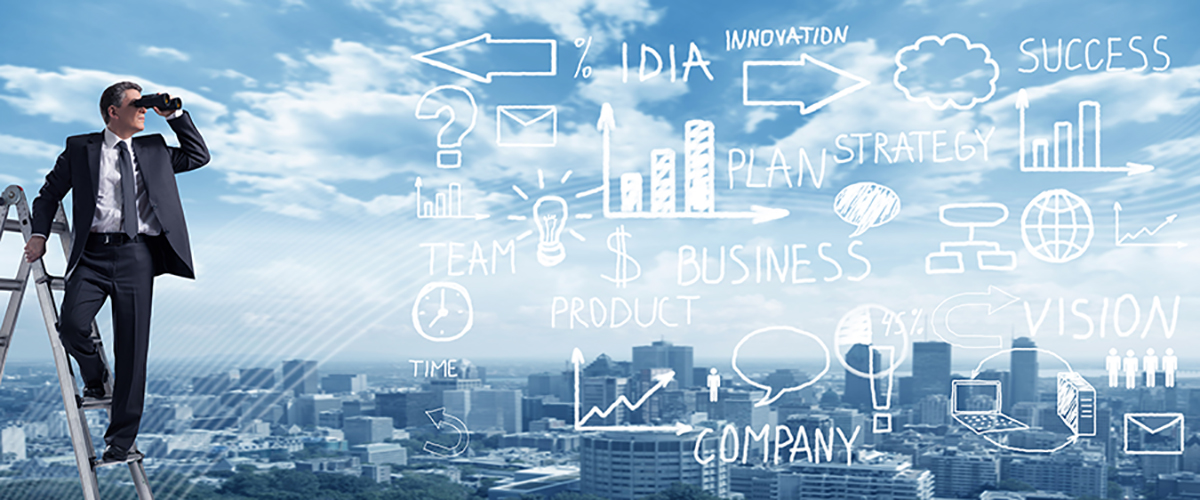 That's why we predict that the migration to the EPMO model from PMO will become one of the project management trends.
8. Business analytics and metrics to measure outcomes
Project managers always love numbers. By these numbers, they can predict the fate of their projects. For that reason, all of the project management tools integrate so many widgets to generate charts with numbers.
As time goes on. The need for analytics and metrics are increasing day by day. Projects managers are always seeking lots of insights like Fan Level Insights, Transactional Insights, Digital Engagement Insights and many more. By having those insights they can robust their projects. Because of that business analytics and metrics are very much important to measure outcomes. We hope that it will be one of the top project management trends.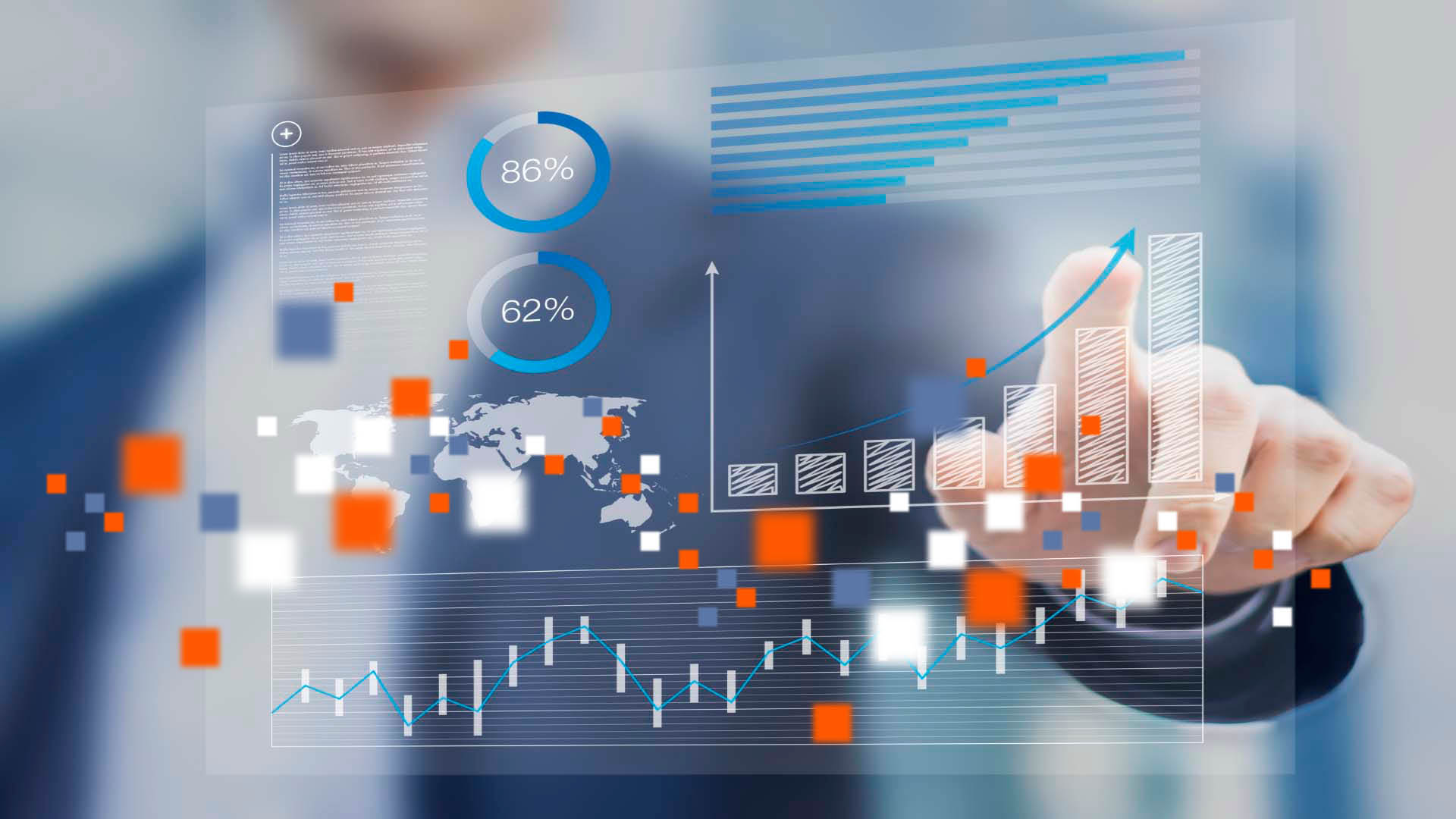 9. Digital Project Management Comes of Age
Digital project management is not like the traditional project management tool. With this tool, the project manager can manage the workflow of digital projects. Digital project means what we're delivering is online, involves pixels, megabytes, and data. Most of the cases, on average the internet is used by all the digital projects for transferring data from one place to another. For example, data can be transferred from websites to mobile apps, social media campaigns to search engine optimization, eCommerce to emails and so on.
To manage the digital projects its become mandatory to avail a project management tool which supports to handle the digital project. Maybe it becomes one of the project management trends in the near future.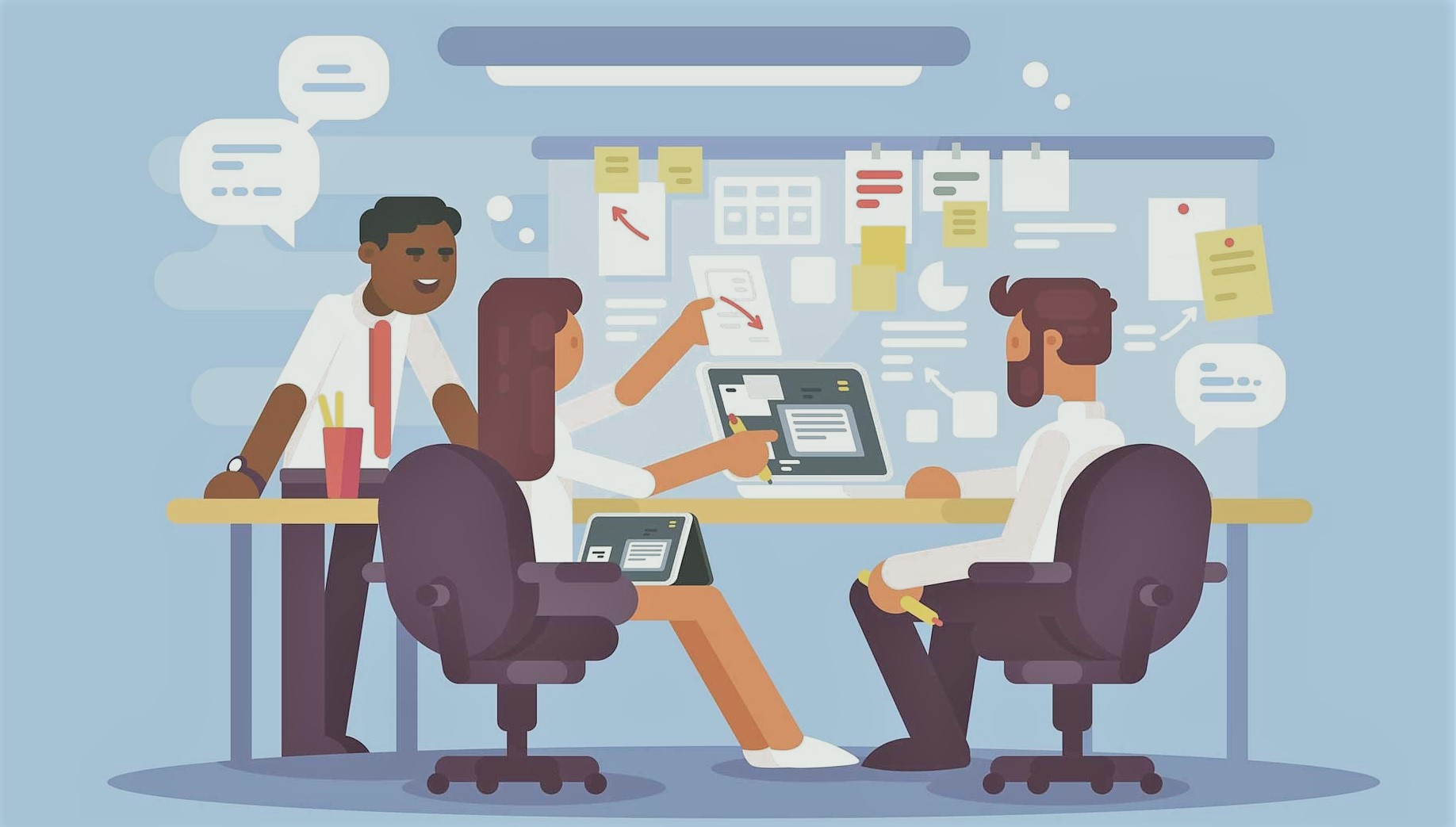 10. Collaboration at Workplace & Integration of projects/tools
Collaboration at the workplace means to stand in a common stage of more than one group or team who has the same goal to achieve. In present time collaboration becomes easier by the grace of different file sharing tools. Collaboration at the workplace has so many benefits. Few of them are –
It encourages the team members to brainstorm.
Provides value to each member.
Each member has the opportunity of equal part taking and many more.
To make the work-life easier the owners of different project management tools provides so many integrations of tools. The most demanding tools are needed to integrate as listed below –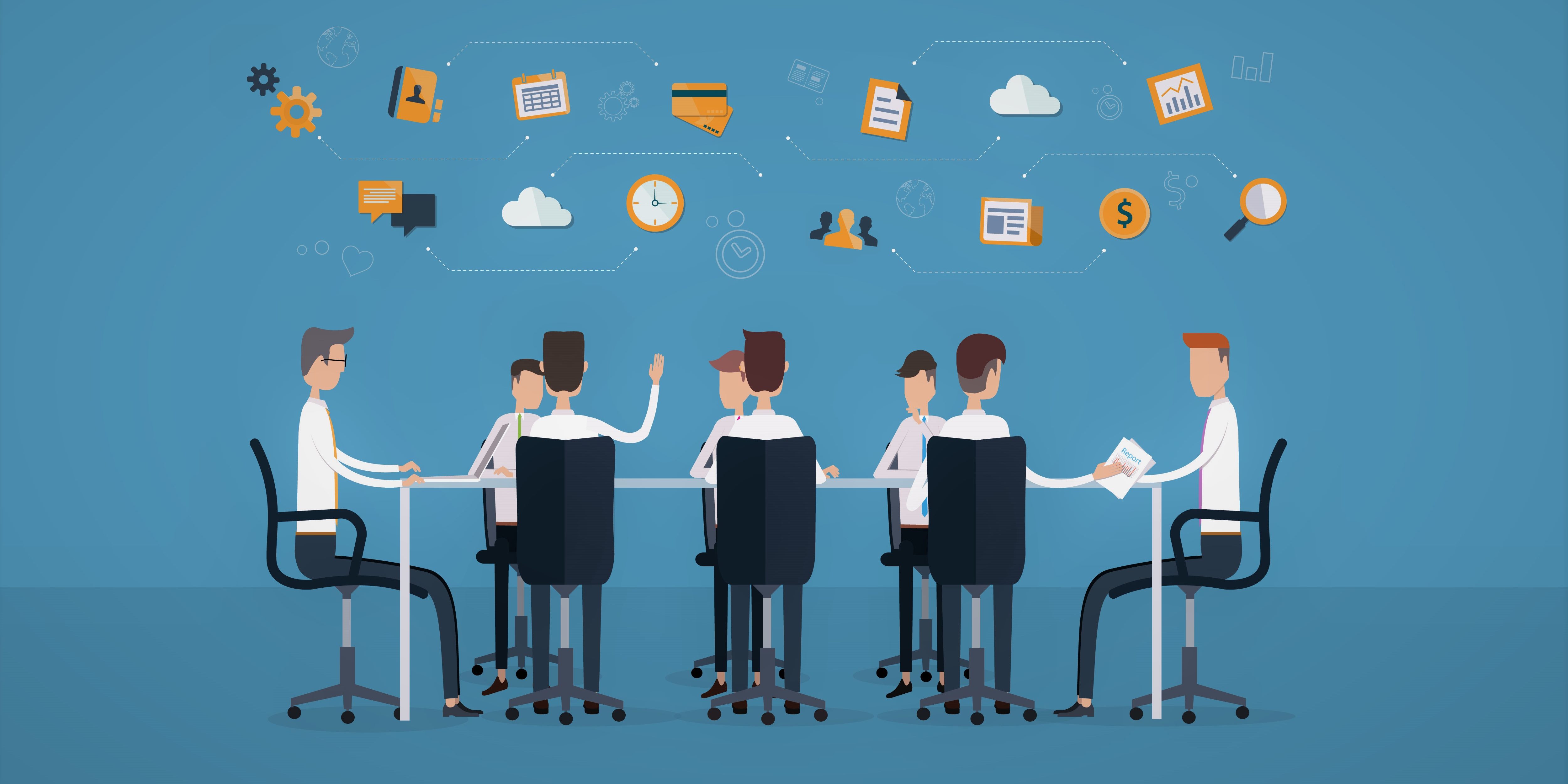 In the near future, most of the project management tools will come with more integration of projects which enhance the collaboration in the workplace.
Wrapping up
Let's keep our fingers crossed. We will be able to see drastic changes in the project management systems in the near future. Those changes will make the work of project managers seamless and easier. Hopefully, our predicted top 10 project management trends would be incorporated as well into project management tools that are especially geared towards small business.