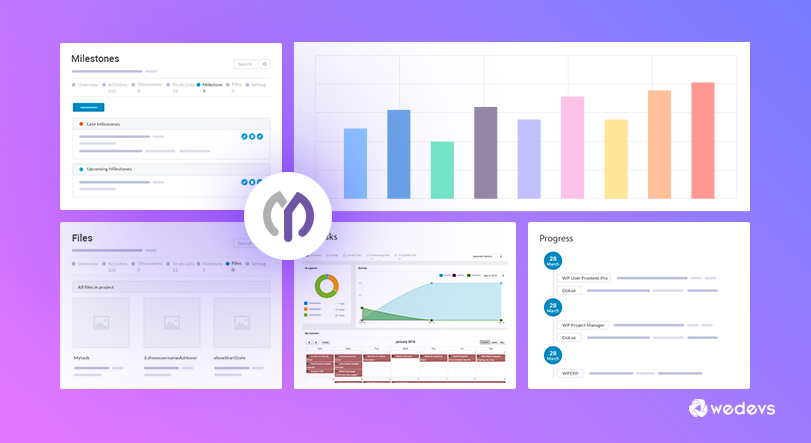 How Project Management Tools Help You Reach Milestones
As a project manager, you may need to juggle your managerial tasks with multiple projects or activities each day to reach your set milestones. However, in stern reality, things are not that smooth to get it done within your expected time and budget. To keep everything organized and under your control, you can consider a project management software to achieve even higher efficiency.
From locally installed applications to web-based solutions, there are a number of project management tools available out there on the market. Interestingly, most of the project manager enthusiasts consider features to be the primary criterion to opt a project management tool.
As WordPress veterans, we will suggest you identify your own weaknesses and needs that have to be taken over with a Project management software. Still and all, due to the scattered nature of the most of the project teams, it becomes really critical to manage your projects from remotely. Therefore, is it not much preferable to go with the project tools that gives the opportunity to manage online? 
In today's post, we will be drilling deeper to know how it is important to use a WordPress project management software to achieve your milestones. Now, let's dive in:
How project management tools help you to achieve milestones?
If you are new to employ online project management tools for your organization then you are on the right track. Here is why:
Provides with proper planning framework ensuring nothing is amiss
There is a quote in managerial science
Well planned is half done
Planning and organizing the project, even before it has actually kicked off, is something that most managers have to map out to get it right. With amazing predetermined frameworks such as scheduling, reporting, checklists, various charts and boards available in most online project management tools it feels as if your job had never been easier.
Chops down work into smaller pieces so as to delegate them evenly
With a project management software, you can break a project into many smaller tasks and then assign these tasks to your team members based on the skills needed to complete it. You can also see your employee profile to select the fittest one for a particular task to delegate to.
As a live guideline for your employees
Without proper guidelines, it is never possible to keep your team members on the same page. Though your team members may divide into subgroups, yet what they are doing is small fragments of the main objective. As boards of the project management software include assigned tasks with deadlines, checklist, and reporting manager, every employee can see what to do, what has been done and what needs priority on a real-time basis.
As a project is composed of numerous parts, it becomes difficult to identify hold-ups caused by a certain team member. Fortunately, you can easily identify and navigate to such team member so that you can comment on his/her board about the status of his/her work and prod him/her to get it done ASAP.
Accelerates your decision-making process
Each and every data of your project manager is not only generated but also classified and calculated (numerical data) so as to make your important decision right away! Bid adieu to the delays when it comes to making decisions.
A bridge to share contents including documents
For projects requiring the use of significant documentation and contents, document sharing tools allow your team members to edit, update the status of their activities and create systems that allow creating an environment having transparency. Eventually, it brings your team members closer.
Improved and effective way of communication
Communication is the much-needed thing regardless of the kind of team you own. A great project management solution can boost your communication purpose with its built-in yet fast mailing service and prompt notification capability.
Here is an example of a Project Management software
As we already mentioned that never hanker after features rather, look for the utilities you need. If you feel that you are in need of the solutions to planning, organizing, distribution of tasks, identifying hold-ups, accelerating decision-making process, sharing contents with your team members and communicating through embedded yet fast email service to meet your milestones then you can consider WP Project Manager which can cover all of these requirements with blazingly fast performance.
Moreover, with the great user interface, you will get an overview feature which showcases the overall condition of your project. Here is a screenshot: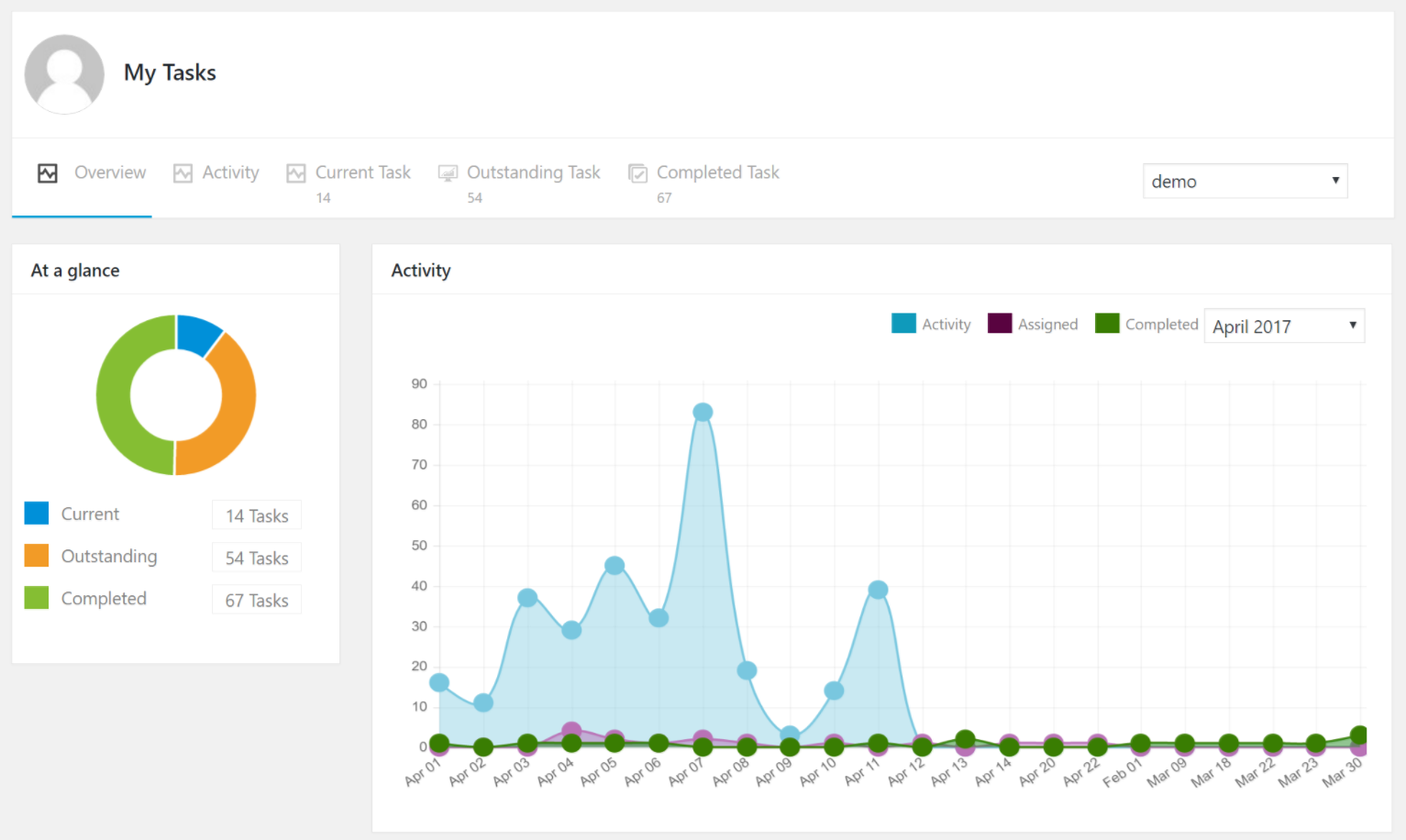 This overview feature is very much important if you want to get a bird's eye view of the overall progress of your concerned projects.
However, we are not saying it is the best online project management software or the be all and end all, but with this software, you can get a huge boost in your project workflow which will be really helpful for you to reach your milestone.
Who can use this WordPress Project Management software?
Anyone who is managing a project and working with a team can use this software to pass his/her milestone. This project management software is specially designed for:
IT office team
Engineering team
Marketing team
Software team
Support team
Creative team
As far as the use case concerned, a manager can handle multiple projects with WP Project Manager. The only thing you need is a WordPress website to get started with. 
Final Thoughts
To be frank, there is no such thing as the best or perfect in this comparative universe. There are still some shortcomings of the plugin, for example, you can not set project duration, amount of the budget, export-import feature etc. However, we have a plan to add these feature to the tool in the days to come. Other than that, this project manager can, we believe, help you tackle the hassles of reaching milestones with the aforementioned services you are in quest of.
The good news is there is a free version of the plugin already available! You can use the free version while dealing with short-range project management. For advanced usage like the unlimited-user support, you can think about the premium version. In order to get a quick hold of the tool, you can also try out the demo version from below. Finally, feel free to pop your feedback in the comment section, or drop us an email 🙂