Installing Dokan Multi-Vendor Marketplace
In this documentation, we'll show you how you can easily install Dokan – Multivendor marketplace on your WordPress site.
Let's let's check out the following steps very carefully.
Prerequisites
Note: Do make sure that you have successfully installed & activated Dokan on your live server or localhost.
Installing & Activating Dokan
First of all, login to the admin panel of your WordPress site. And navigate to Plugins → Add New → Dokan and. Click Install & Activate. After activating Dokan, you'll get a multistep setup wizard screen. So you need to carefully fill out the wizard.

Next, you'll need WooCommerce to run Dokan. So like the same way, you'll need to install it. Therefore, navigate to Plugins> Add New> WooCommerce> Install> Activate.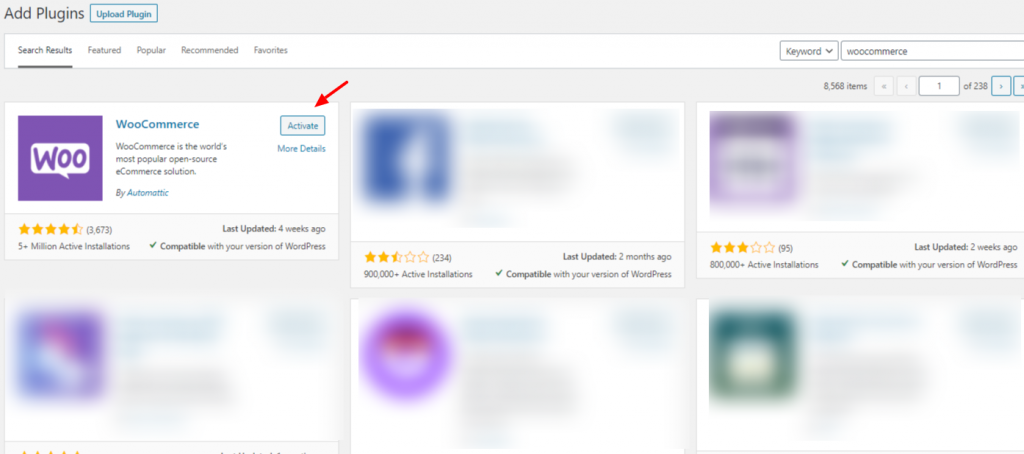 Note: To know more about the configuration of WooCommerce, you can follow their documentation here.
However, you can also install any plugin using the downloadable ZIP file. In that case, you need to download the ZIP file from WordPress.Org and then upload it to your website.

So after you successfully installing Dokan & WooCommerce, here is how they will look like.

Upgrade from Free To Pro Version
If you are using the free version of Dokan Multivendor Marketplace and want to upgrade to pro version, just download the dokan.zip from https://wedevs.com/account/downloads/ and install it. Now, click on the Activate button. You are done!

If you are using FTP to transfer your files to your server. Then just unzip the plugin and upload dokan-plugin directory to your /wp-content/plugins/ directory.
To activate your license, you can follow this documentation.
If you want to upgrade your existing package to a higher one, for example, if you are using Dokan Starter and now want to upgrade to Professional or Business, you can read this documentation.
Quick Overview
That's it!