Everything You Wish for in
a Free POS System
Things that make wePOS a faster, easier and smarter
Point of Sale system for WooCommerce
Based on REST API
wePOS is a single page application that works super fast. In a physical store, you get a lot of customers who wait to checkout their products. So, a fast system like wePOS can be your one-way ticket to manage your inventory easily.
Attractive User Interface
A good UI can sometimes makes a system even more attractive. wePOS has an intuitive design that allows navigating easily. With it, you can manage your inventory and orders in an organized way.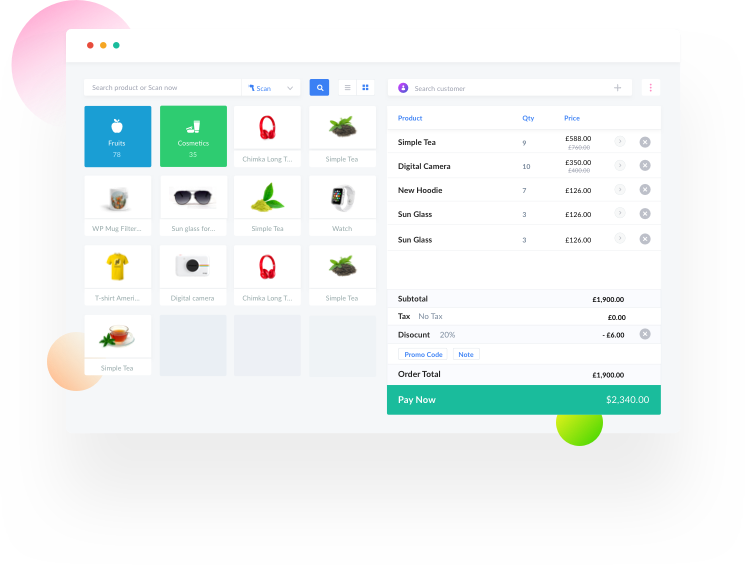 Highly Customizable
There are many customization options available in wePOS so that you can make good use of your system. You can tailor it just for your own store and make an efficient process of counting inventory.
Shortcut Support
wePOS has shortcut key support that lets you use its features faster. This is very important for any physical store so that the sales executive can read the QR codes and process the orders with pace.
Amazing Features
Looking for a flexible POS system that integrates easily with your online and offline retail store? Check out why wePOS is best in this case.