*Prices exclude VAT/Taxes.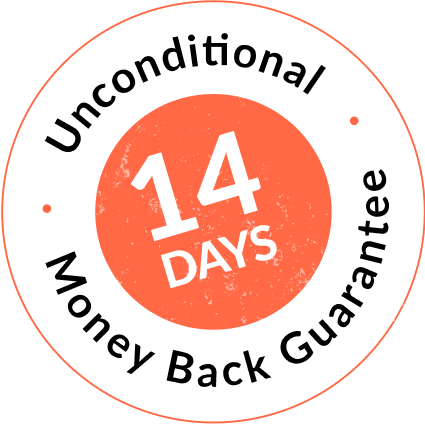 Our Fair Refund Policy
We guarantee 100% satisfaction with our help & support service. However, if our plugin still doesn't
meet your needs, we'll happily refund 100% of your money within 14 days of your purchase.
No questions will be asked. Please note that, we do not refund if the product has
been purchased on discount.
Payment Options:


Testimonials
See what others say about Dokan Multivendor
Marketplace solutions.


Excellent plugin to add marketplace functionality to an e-commerce (website)
- Sergio A.


Best marketplace plugin, great support
- Maheanuu


After Testing many similar Apps We settled for Dokan simply because it is the best Platform
- Administrator in Consumer Goods
*Prices exclude

VAT/Taxes

.
Frequently Asked Questions
Which payment gateways are supported by Dokan?
Dokan has two types of payment methods. One is the adaptive payment, and the other is the non-adaptive payment method. The Dokan Stripe Connect and Dokan Wirecard Connect are adaptive payment gateways. Those payment gateways are built-in modules in Dokan Pro, and those are available from the Dokan Professional package. Except for those, the rest of all WooCommerce payment gateways will act as a non-adaptive payment method. When a customer makes an order, the admin commission and the vendor earnings will split in real-time in the adaptive payment method. That means all processes will be done automatically.

And, in the non-adaptive payment method, when a customer makes an order, the total order amount will go to the admin account. Vendors can see their earnings from the vendor frontend dashboard. Admin needs to set a minimum withdrawal limit for submitting a withdrawal request. When a vendor reaches that limit, he/she can send a withdrawal request to the admin. After that, the admin needs to approve the request and send vendor earnings manually to the respective withdrawal request account via PayPal or Bank Transfer. That means, in the non-adaptive payment method, all processes will be done manually.
Does the pricing include TAX?
Can I purchase the modules separately?
Do I need to purchase any additional plugin/extension as a part of configuring my Multi Vendor Marketplace?
Is there any option for the Admin to set the types of products the Vendors in the Marketplace will offer?
Is it possible to upgrade the yearly starter package to other premium packages?
What kind of commissions can be set in Dokan?
Is there any way to use domain/subdomain as the Store URL?
Does the Dokan plugin support Multicurrency?
Is it multisite supported?
Which cryptocurrency payment gateway can be used with Dokan?
Have more questions?
You can find more answers for the frequently asked questions here.
View all FAQ