Export Import
Let your vendor easily export or import their products in CSV & XML format directly from the frontend
Dokan Export/Import is a module for Dokan plugin which allows you to export or import your products along with its details. It supports both .xml and .csv format files and uses standard WordPress export and import API. So you can use your product data in any WordPress and WooCommerce compatible site.
This module will allow your vendors to export and import/create their products in bulk from any WooCommerce compatible site anytime on their own. This will enrich your business with the possibility for vendors to switch vendors platforms or sites easily and with lesser pain.
Moreover, your vendors can use this feature to quickly take a backup of their products and data. Or they might need to copy or transfer the same data to a similar marketplace.
The module is simple, probably simpler than the WordPress Export interface.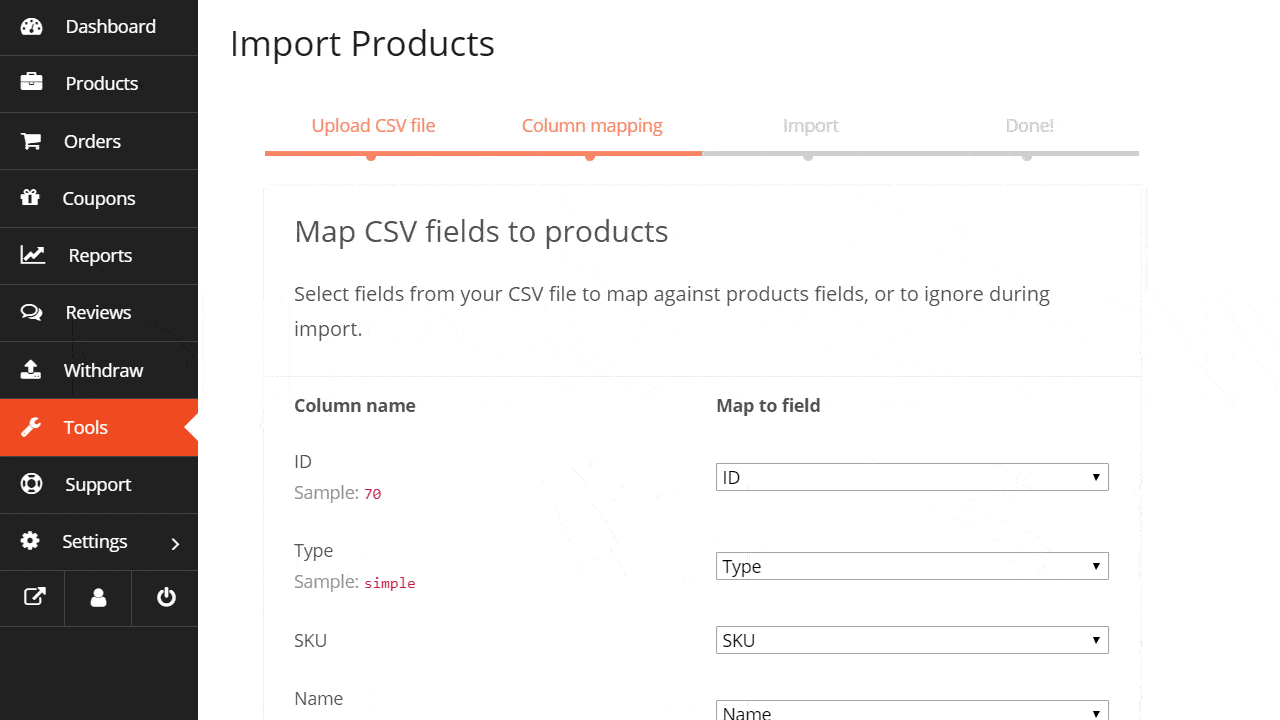 With Export/Import module your vendors will be able to
Export/ Import all the products of their store with all the details intact

Map columns individually for all the available attributes when uploading

Start their store exactly the way they configured it on a new Dokan powered store

Keep a backup of all their products at all time

Use a much simpler interface compared to WordPress export interface

Do these things all from the frontend
Additional Modules you will be getting
Check out these awesome modules that you will get with our Business Package