Dokan Mobile App
Turn Your Customers'
Shopping Journey
into a Joyful One
With WooCommerce mobile app from Dokan, let your customers shop smarter. Maximize sales opportunities for your marketplace.
Why Choose
Dokan Mobile App
Turn your marketplace website into a mobile app.
Check out what you'll be getting.
Android + iOS App
The app is built with React Native. So it's ready for both iOS & Android platform and let you reach all type of mobile users.
Save 2000+ hours
To complete a multivendor shopping app from scratch takes over 2000 hours of coding. Save all those time by using Dokan Mobile App.
Reduce Cost by 70%
No need to hire app developers and spend thousands of dollars to get one app. Get the app from us and save more.
Whitelabel
You can customize your own brand name & logo everywhere in the app. Even customize button colors to match with your online store.
Secure Payment
WooCommerce default payments and Stripe are all set to offer your shoppers the easiest way to complete payment.
No Training Required
No course or training is necessary to get the most out of the app. For any assistance, view our detailed user manual.
A Complete Shoppers' App With
Multiple Lists of Products
Boost sales by showing users all types of lists like Featured Products, Best
Selling Products, Top Rated Products, and New Arrivals along with All
Categories, Vendors, and Products List.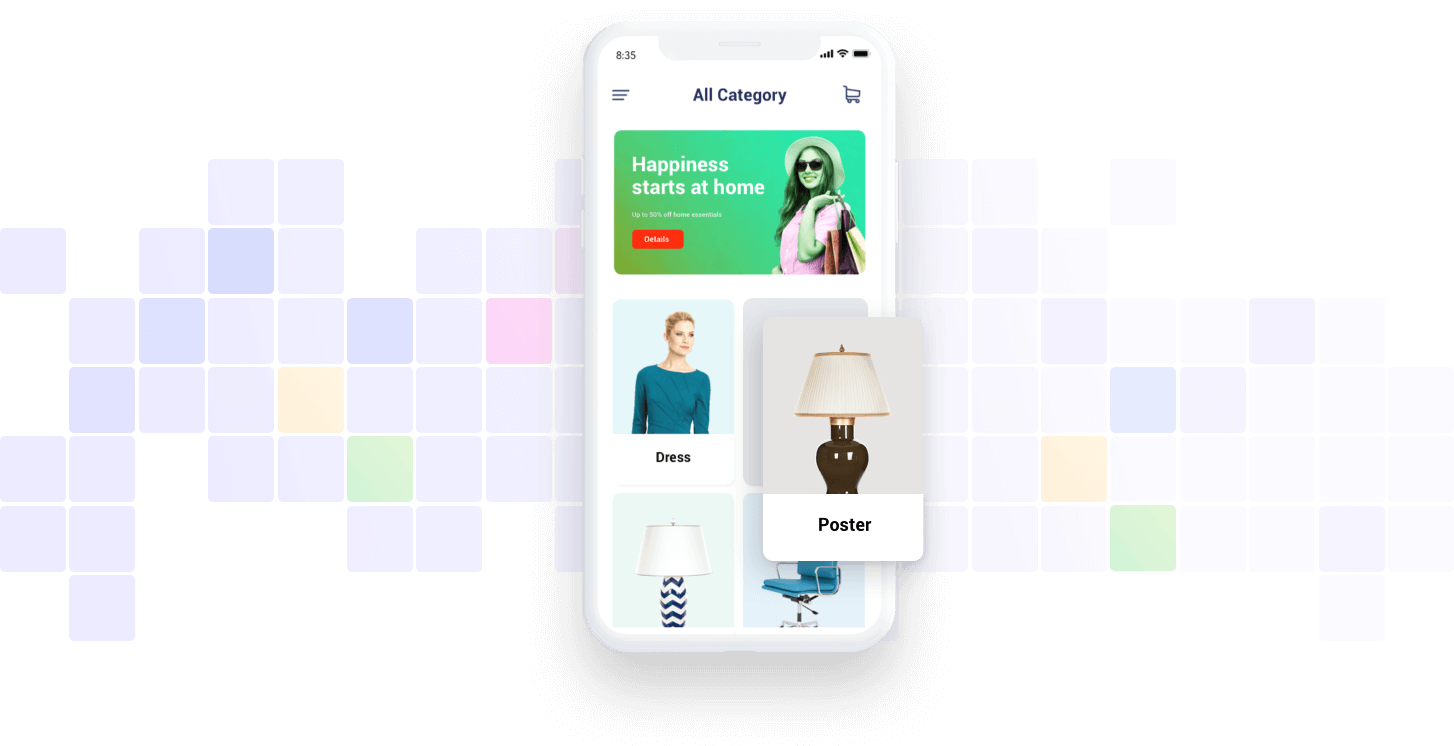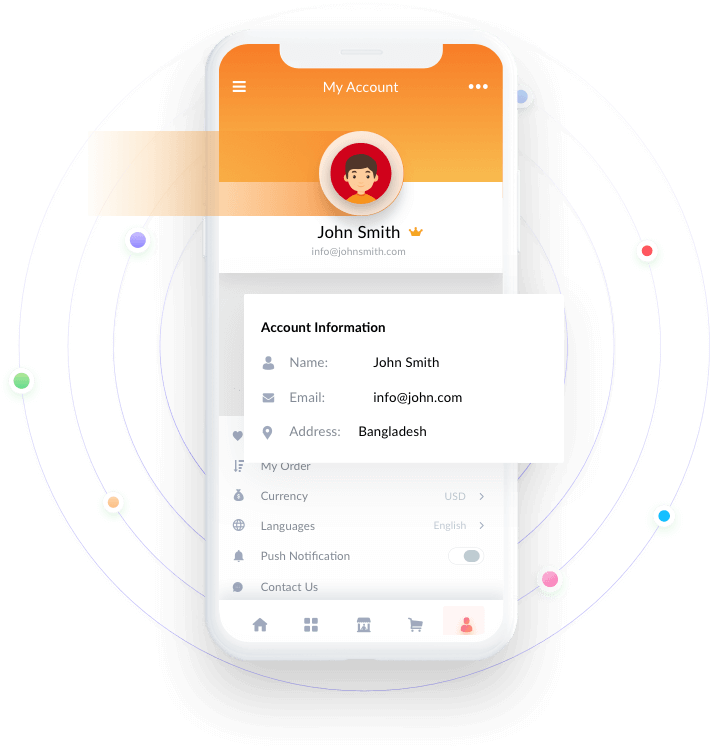 Profile for
Customers
Offer a personalized profile for every customer of yours. Customers can create their profiles, add products to wishlist and check order status easily from the app.
App that Represents
Your Brand
Branding matters for businesses of all sizes. With the Dokan app, easily set the name, logo, colors in your way and strengthen both the value and visibility of your brand.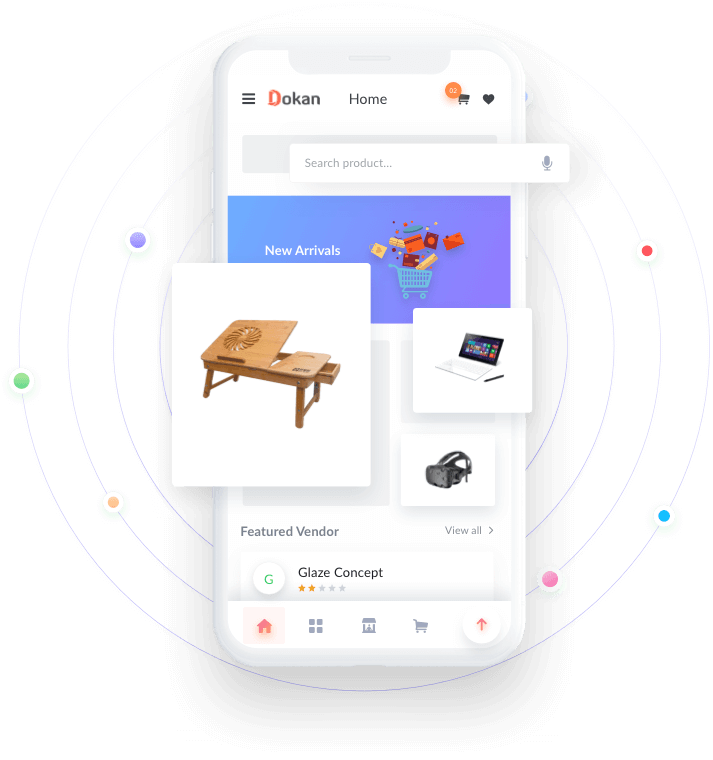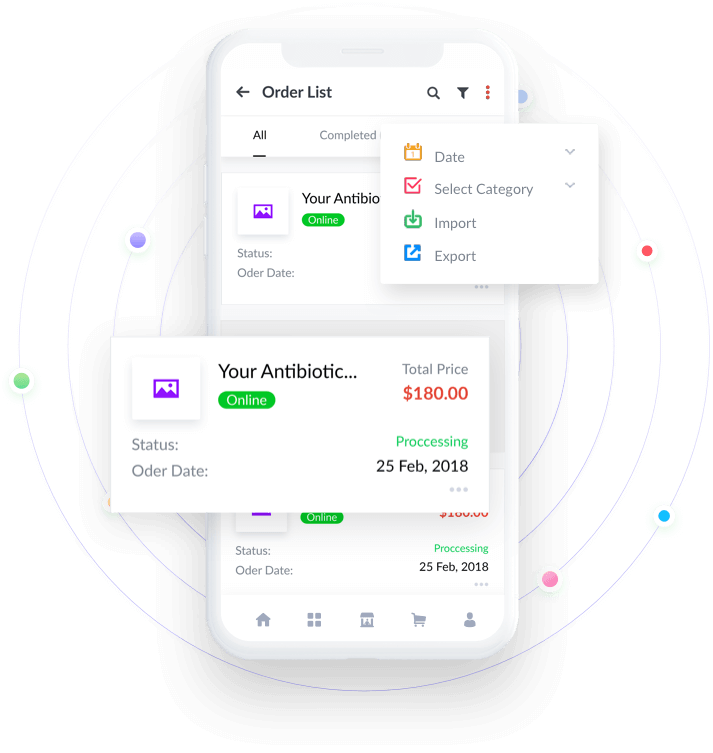 Recurring
Order
For the completed orders, an Order Again feature is there. This will make your customer's 2nd time and further purchases easier.
Easiest Way to
Get the App
The process of getting your app is so simple that all
you have to do is to wish for it.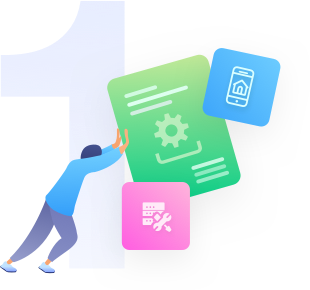 Install the Dokan
App helper Plugin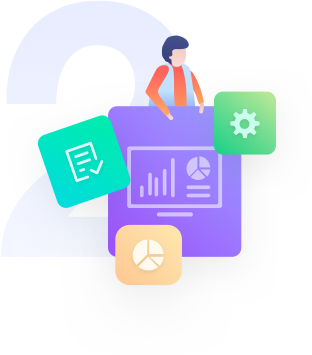 Submit a Form in
Your Dashboard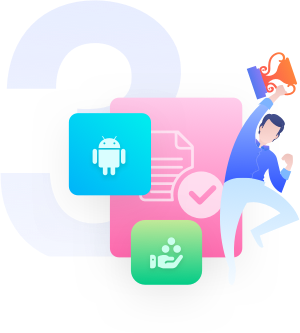 Get the App
ready-to-use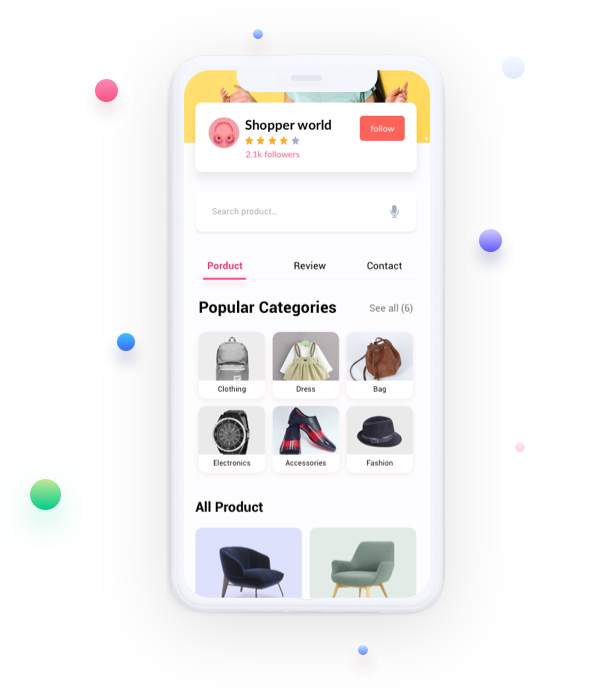 Don't Miss the Opportunity
of Capturing Smartphone Users
90% of mobile time is spent using apps
compared to browsers
53% of smartphone users buy from
company-specific apps
Over 50% of all internet traffic
shops from mobile devices
Conversion rate is 3X higher in
Mobile apps than that in mobile sites
The Most Authentic Mobile
App for Your Marketplace
Created by Dokan
Get the app from the most
authentic source - weDevs,
the creator of Dokan
Multi-vendor.
Support On-demand
Our attentive & experienced
support team is 24/7 ready
to take care of any issue
regarding your app.
All Service in One bucket
From uploading your app to
App Store and Google Play to
update, bug-fixing - everything
is taken care of by us.